Bookshelf
Studying Hinduism: Key Concepts and Methods
This book provides a deeper understanding of one of the world's oldest and most multifaceted religious traditions, Hinduism. Studying Hinduism is the result of cooperative work by accomplished specialists in several fields that include anthropology, art, comparative literature, history, philosophy, religious studies, and sociology. Through these complementary and exciting approaches, students will gain a greater understanding of India's culture and traditions, to which Hinduism is integral.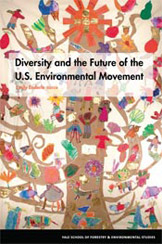 Diversity and the Future of the U.S. Environmental Movement
Diversity and the Future of the U.S. Environmental Movement explores why diversity and properly executed inclusion are critical to the future success of environmental organizations and the wider environmental movement in the U.S. The book contains essays by a diverse group of distinguished environmentalists from many sectors, including business, nongovernmental organizations, religion, science, health, journalism, and education. It demonstrates how diversity can create value, resiliency, and competitive advantages for environmental organizations large and small.
New York Criminal Law: Third Edition
This treatise on the substantive criminal law of New York provides a comprehensive guide to the state penal code by analyzing each offense and discussing the interpretive case law, as well as unresolved issues of statutory construction and constitutional issues. It gives prosecutors and defense attorneys alike a basis for arguing what the current law is and how it should be interpreted. Judges can also benefit from the thorough analysis. The treatise provides a solid basis for any legal professional's research into New York substantive criminal law matters.
The Man Who Hated Work and Loved Labor: The Life and Times of Tony Mazzocchi
A CIA-connected labor union, an assassination attempt, a mysterious car crash, listening devices, and stolen documents – everything you'd expect from the latest thriller. Yet this was Tony Mazzocchi's reality. In this biography, Leopold recounts the life of the late Oil, Chemical, and Atomic Workers International Union leader.
Drifting West: The Calamities of James White and Charles Baker
During westward expansion in the 19th century, thousands of anonymous individuals drifted into the American West in search of opportunities in trapping and trading, prospecting and mining, military service, railroad construction, freighting, agriculture, town building, and adventure. Few of these immigrants achieved sufficient notoriety for their names to be recalled today. Two exceptions are James White, who is said to have accidentally traversed the Grand Canyon on a makeshift raft two years prior to John Wesley Powell's first expedition, and his erstwhile companion Charles Baker, who played a prominent role in prospecting in Colorado's San Juan Mountains in the 1860s. The exploits of these two drifters and the ongoing debate about the veracity of the Grand Canyon story and other legendary adventures provide the basis for this narrative.
The Essential Chomsky
For the past 50 years, Noam Chomsky's writings on politics and language have established him as a preeminent public intellectual and as one of the most original and wide-ranging political and social critics of our time. Among the most important figures in linguistic theory over the past century, Chomsky has, since the 1960s, secured a place as perhaps the leading dissident voice in the United States. The Essential Chomsky contains selections of many of Chomsky's seminal works.
Jamestown
In this novel, a group of "settlers" arrive in Virginia by armored bus from the ravaged island of Manhattan, intending to establish an outpost, find oil, and exploit the Indians controlling the area. But nothing goes quite as planned – someone, for instance, keeps losing body parts. At the heart of the story is Pocahontas, who speaks Valley Girl, Ebonics, Elizabethan English, and Algonquian – sometimes all in the same sentence. And she pursues a heated romance with settler Johnny Rolfe via text messaging, IMing, and, ultimately, telepathy. Dead serious and seriously funny, Matthew Sharpe's fictional retelling of one of America's original myths is a history of violence, a cross-cultural love story, and a tragicomic commentary on America's past and present.
Blue-Chip Black: Race, Class, and Status in the New Black Middle Class
Lacy explores an increasingly important social and demographic phenomenon: middle-class blacks who live in distinctly middle-class suburbs where poor blacks are not present. These "blue-chip black" suburbanites earn more than $50,000 annually and work in predominantly white professional environments. Lacy examines the complicated sense of identity they craft to manage their interactions with lower-class blacks, middle-class whites, and other middle-class blacks as they seek to reap the benefits of their middle-class status.
Building a New Afghanistan
In the wake of the Taliban nightmare, Afghanistan must tackle serious problems before it can emerge as a confident, independent nation. This book offers a blueprint for moving the embattled nation toward greater democracy and prosperity. Rotberg edited and contributed to the book. Other contributors include Hedayat Amin-Arsala, senior adviser to the president of Afghanistan, and Ali A. Jalai, former interior minister of Afghanistan.
The Other Mother
Gross's novel tells the story of Amanda, a successful book editor at a prominent publishing house in New York City. Thea is a stay-at-home mother of three who has never really left the community in which she grew up. Amanda, eight months pregnant with her first child, and her husband move next door to Thea and her family, and the two women find themselves drawn to and repelled by each other and their opposing choices in the constant struggle to balance career and family life.
The Squandering of America: How the Failure of Our Politics Undermines Our Prosperity
The incomes of most Americans are static or declining. Tens of millions of workers are newly vulnerable to layoffs and outsourcing. Health care and retirement burdens are increasingly being shifted from employers to individuals. Two-income families find they are working longer hours for lower wages, with decreased social support. As wealth has become more concentrated, the economy has become more recklessly speculative, jeopardizing not only the prospects of ordinary Americans but also the solvency of the entire system. Kuttner explores the roots of these and other problems and outlines a persuasive, bold alternative.

Class and the Color Line: Interracial Class Coalition in the Knights of Labor and the Populist Movement
Gerteis provides an innovative analysis of social-movement organizing across racial lines in the American South during the 1880s and 1890s. The Knights of Labor and the Populists were the largest and most influential movements of their day, as well as the first to undertake large-scale organizing in the former Confederate states, where they attempted to recruit African Americans as fellow workers and voters. While scholars have long debated whether the Knights and the Populists were genuine in their efforts to cross the color line, Gerteis shifts attention from that question to those of how, where, and when the movements' organizers drew racial boundaries.

Living in Storms: Contemporary Poetry and the Moods of Manic-Depression
This book contains poems by 80 contemporary poets whose lives have been in some way touched by manic-depression. Their singular perspectives combine to create an intimate and richly textured portrait of the disorder – its rhythms and metaphors. By opening a series of windows into the experience of acute moods, the collections aims to bring depth and nuance to the popular imagination and to serve as a counterpoint to the existing literature.
Two Years in Poland and Other Stories
In this memoir, Siddall takes the reader to Poland, where he taught English in a high school as a Peace Corps volunteer from 1997 to 1999 following his retirement. He calls it his late-life adventure. At 67, he was one of only 450 senior Peace Corps volunteers out of 6,500 worldwide. With an eye for detail he vividly describes the challenges he faced in the classroom, his struggle to learn Polish, his initial feelings of isolation in adjusting to a new culture, and the close friends he eventually made.

Furious Improvisation: How the WPA and a Cast of Thousands Made High Art Out of Desperate Times
Quinn recounts the rise and fall of the Federal Theatre Project (FTP), a wing of Franklin Roosevelt's Works Progress Administration meant to employ playwrights and actors while providing diversion and inspiration for Depression-ravaged Americans. Quinn shows how, under the management of Hallie Flanagan, the left-leaning FTP facilitated such controversial masterpieces as Triple-A Plowed Under and The Cradle Will Rock while unintentionally setting the stage for the House Un-American Activities Committee and much of the red-baiting and blacklisting of the 1940s and 50s. Among the actors, directors, and writers sponsored by the program were John Houseman, Orson Welles, Will Geer and Meyer Levin.

50 Ways to Leave Your 40s: Living it up in Life's Second Half
Each chapter in this interactive and entertaining resource contains five sections: a core essay that addresses a midlife issue; a "Cool Moves" section that urges readers to try something physical; "Scribbles and Doodles," writing or drawing prompts for further introspection and artistic exploration; "Things to Try at Least Once;" and "Doc in the Box," which briefly explores an appropriate health topic.
A Handful of Bees
Originally published in 1994 by Carnegie Mellon University Press, A Handful of Bees has been republished as a classic contemporary. The collection embarks with poems reflecting on the passing of Orlowsky's father (to whom she dedicated the book).
The Heritage Series of Black Poetry, 1962-1975
In 1962, the Heritage Series of Black Poetry, founded and edited by Breman, published Robert Hayden's A Ballad of Remembrance. By 1975, the series had published 27 volumes by some of the 20th-century's most important and influential poets. This volume has dual purposes: To provide primary sources that recover the history and legacy of this groundbreaking publishing venture, and to serve as a research companion for scholars working on the series and on 20th-century black poetry. Never before published primary materials include Breman's memoir and a photo documentary of W.E.B. Du Bois's 1958 visit to The Netherlands.
Pathogenesis
Munson's kaleidoscopic poems address illness, family, and the blood running through both. Pathogenesis was a finalist or semifinalist for many awards, including the Dorset Prize, the Carnegie-Mellon Poetry Series, the Beatrice Hawley Award, the Verse Prize, and the University of Wisconsin Pollack Prize.
The Working Woman's Pregnancy Book
Greenfield's guide addresses all the subjects on pregnancy as well as issues of special concern to the 60 to 80 percent of women who hold jobs during their pregnancies. Questions addressed include: Is my workplace safe for my developing baby? When should I tell my employer that I am expecting? How can I handle the discomforts of pregnancy when I need to work? And what laws will protect me when I take medical leave?

Abandoned: Foundlings in 19th-Century New York City
In the 19th century, foundlings were children abandoned by their desperately poor, typically unmarried mothers, usually shortly after birth. Miller offers a fascinating, frustrating, and often heartbreaking history of a once devastating, now forgotten social problem that wracked America's biggest metropolis, New York City. Filled with anecdotes and personal stories, Miller traces the shift in attitudes toward foundlings from ignorance, apathy, and sometimes pity for the children and their mothers to that of recognition of the problem as a sign of urban moral decline and in need of systematic intervention.
Too Many Zucchini for Zachary Beany
This children's book celebrates the joy of gardening (and exploring what to do with all those extra zucchini!) It starts when Zachary's grandmother presents him with a handful of zucchini seeds. She helps him plant them and lovingly tend the garden, and by late summer they have a bumper crop. Zachary and his grandmother have a wonderful time figuring out all the creative things one can do with zucchini. Each book includes a packet of organic zucchini seeds and a recipe for zucchini bread.
Prescription for a Superior Existence
In this novel, Jack Smith a single 30-something businessman, has a life that revolves around work, failed relationships, alcohol, painkillers, and pornography, and he sees no reason to change. But when he unwittingly comes into conflict with a burgeoning new California religion called Prescription for a Superior Existence, his routine is shattered and put back together so fantastically that his actions could impact the whole world.


The Hawai'i Coffee Book: A Gourmet's Guide from Kona to Kaua'i
Steiman's Hawai'i Coffee Book is considered the first-ever comprehensive overview of the Islands' most recognizable and highly coveted product. The Hawai'i Coffee Book includes a region-by-region guide and flavor profiles of the major varieties cultivated in the Islands, listings of farms offering tours, and cafés that roast on-site. Also included are recipes that feature coffee as a main ingredient.
Convertible Night, Flurry of Stones
Orlowsky's poems in her new book are strung along the tension of a black thread stretched to near snapping as her tenacious, feisty speaker refuses for all women the typecast as another breast cancer statistic, another bumper sticker pink bow. Equal parts shepherd, punk, and auburn-wigged angel, Orlowsky, with torches in her hand, illuminates this dark passage with images of startling originality and honesty. The clear voice in this book joins those whose lives have been and continue to be altered by this disease.

My Liar
Set in 1990s Hollywood, this novel portrays the complex connection between two talented women, each striving to realize her own vision of success in work and in love. Annabeth Jensen, 33, is a film editor. A native Minnesotan, she is most comfortable playing nice and working behind the scenes, even after 10 years in Los Angeles. She crosses paths with up-and-coming director Laura Katz. Self-confidence, assertive, and alluring, Laura seems to be the perfect mentor and the ideal best friend – especially when she hires Annabeth to edit her new film, Trouble Doll.
The Female Complaint: The Unfinished Business of Sentimentality in American Culture
Berlant chronicles the origins and conventions of the first mass-cultural "intimate public" in the United States, a "women's culture" distinguished by a view that women inevitably have something in common and are in need of a conversation that feels intimate and revelatory. According to Berlant, women's books, films, and television shows enact a fantasy that a woman's life is not just her own, but an experience understood by other women, no matter how dissimilar they are.
Madam Speaker: Nancy Pelosi's Life, Times, and Rise to Power
Nancy Pelosi didn't run for political office until she was 47 years old and the youngest of her five children was a junior in high school. Today, as the first female Speaker of the House, Pelosi is one of the most influential voices in the nation's capital. Sandalow, who has covered Pelosi for 20 years as a journalist and political analyst, offers an inside look at her life and her climb to political power.
Think Better: An Innovator's Guide to Productive Thinking
Think Better demonstrates how one can start with an intractable technical problem, an unmet consumer need, or a gaping chasm in a business strategy and, by following a clearly defined, practical thinking process, arrive at an innovative solution. The principles Hurson uses involve separating one's thinking into creative thinking and critical thinking; staying with the question; generating many ideas; and looking for unexpected connections.
Grounded in Love: Ecology, Faith, and Action
In this book, Roth attests that becoming aligned with truth rather than falsehood, altruism rather than selfishness, and action rather than passivity, is good for the soul and the environment. David Orr, Oberlin's Paul Sears Professor of Environmental Studies, offers the book's forward.

Hume's Difficulty: Time and Identity in the Treatise
In this volume – the first focused study of Hume on time and identity – Baxter focuses on Hume's treatment of the concept of numerical identity, which is central to Hume's famous discussions of the external world and personal identity. Hume raises a long unappreciated, and still unresolved, difficulty with the concept of identity: how to represent something as "a medium betwixt unity and number." Superficial resemblance to Frege's famous puzzle has kept the difficulty in the shadows. Hume's way of addressing it makes sense only in the context of his unorthodox theory of time. Baxter shows the defensibility of that theory against past dismissive interpretations, especially of Hume's stance on infinite divisibility.
The Gay Uncle's Guide to Parenting
The Gay Uncle's Guide offers candid advice, checklists, and hilarious stories from parents. The book aims to reveal to anyone with children how consistency, patience, and keeping emotions in check are key to overcoming almost any parenting struggle. Employing these guidelines will help kids gain the structure they need to develop and learn new skills, and allow you to be a person as well as a parent.
They Knew They Were Right: The Rise of the Neocons
Heilbrunn depicts the government officials, pundits, and think-tank denizens who make up the controversial movement of Neoconservatism and brings them to life against a background rich in historical detail and political insight. Setting the movement in the larger context of the decades-long battle between liberals and conservatives, first over communism, now over the war on terrorism, he shows that today's Neocons have always been intellectual mavericks, with a fiery prophetic temperament (and a rhetoric to match) that sets them apart from both liberals and traditional conservatives.
Introduction to Manuscript Studies
Clemens and Graham provide a comprehensive and accessible orientation to the field of medieval manuscript studies in this lavishly illustrated book. Introduction to Manuscript Studies features three sections: Making the Medieval Manuscript, Reading the Medieval Manuscript, and Some Manuscript Genres. The book concludes with an extensive glossary, a guide to dictionaries of medieval Latin, and a bibliography subdivided and keyed to the subsections of the volume's chapters. Every chapter in this guidebook features numerous color plates that exemplify each aspect described in the text and are drawn primarily from the collections of the Newberry Library in Chicago and the Parker Library of Corpus Christi College, Cambridge.
The Spies of Warsaw
This novel, set in 1937 Poland, tells the story of Col. Jean-François Mercier, a military attaché at the French embassy in Warsaw who runs a network of spies and plays a deadly game of cat-and-mouse with his German adversaries. When one of Mercier's main agents, Edvard Uhl, an engineer at a large Düsseldorf arms manufacturer who's been a valuable source on the Nazis' new weapons, becomes concerned that the Gestapo is on to him, Mercier initially dismisses Uhl's fears. Mercier soon realizes that the risk to his spy is genuine, and he's forced to scramble to save Uhl's life. The colonel himself later takes to the field when he hears reports that the German army is conducting maneuvers in forested terrain.
Music Box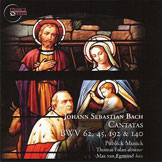 Johann Sebastian Bach, Cantatas BWV 62, 45, 192 & 140
Between 1723 and 1738, Johann Sebastian Bach produced the greatest body of church music the world has ever known. The works consisted principally of perhaps 300 "sacred concertos" or cantatas, which were planned as a cycle to cover every Sunday for the church year. Two thirds of the original 300 works survive. Publick Musick presents four of Bach's finest cantatas, BWV 62 Nun komm der Heiden Heiland; BWV 45 Es ist dir gesagt, Mensch, was gut ist; BWV 192 Nun danket alle Gott; and BWV 140, Bachet auf, ruft uns die Stimme, perhaps Bach's best-loved example within this genre.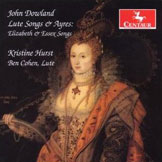 John Dowland: Lute Songs and Ayres: Elizabeth and Essex Songs
The CD is a collection of Dowland lute songs associated with the cult of Queen Elizabeth I and her courtier Robert Deveraux, Earl of Essex.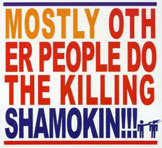 Shamokin!!!
Mostly Other People is a quartet with a profeesed ability to think, act, create, and destroy as one consciousness. This CD harvests its song titles from the poetic and profound names of villages and hamlets in the state of Pennsylvania.