Bookshelf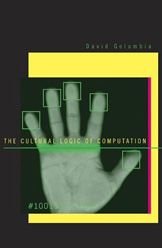 The Cultural Logic of Computation
Driven by a programmer's knowledge of computers as well as by a deep engagement with contemporary literary and cultural studies and poststructuralist theory, this book provides a needed corrective to the uncritical enthusiasm for computers common today in many parts of our culture. The author argues that computers are cultural "all the way down"—that there is no part of the apparent technological transformation that is not shaped by historical and cultural processes, or that escapes existing cultural politics.
Capitalists, Workers, and Fiscal Policy: A Classical Model of Growth and Distribution
Capitalists, Workers, and Fiscal Policy homes in specifically on the problem of fiscal policy, examining the ways that taxation and government spending affect the distribution of wealth and income as well as the rate of economic growth.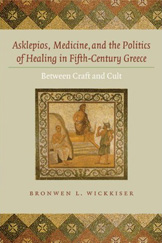 Asklepios, Medicine, and the Politics of Healing in Fifth-Century Greece: Between Craft and Culture
Delving deeply into ancient medical history, Wickkiser explores the early development and later spread of the cult of Asklepios, one of the most popular healing gods in the ancient Mediterranean. Though Asklepios had been known as a healer since the time of Homer, evidence suggests that large numbers of people began to flock to the cult during the fifth century BCE, just as practitioners of Hippocratic medicine were gaining dominance.
Soulless
Alexia Tarabotti is laboring under a great many social tribulations. First, she has no soul. Second, she's a spinster whose father is both Italian and dead. Third, she was rudely attacked by a vampire, breaking all standards of social etiquette. Souless is a comedy of manners set in Victorian London: full of werewolves, vampires, dirigibles, and tea-drinking.
Living as Equals
Using interviews with leaders and participants, as well as historical archives, Palmer documents three interracial sites where white Americans put themselves into unprecedented relationships with African Americans, Mexican Americans, and Asian Americans.