Alumni Association 2009 Awards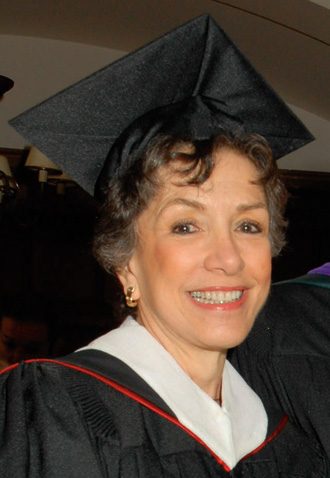 Each year, the Oberlin Alumni Association recognizes alumni whose achievements or contributions to Oberlin and/or society are considered exceptional. Ten such alumni were honored in September during the Alumni Association's fall dinner and awards ceremony. All alumni are encouraged to nominate outstanding classmates for consideration for these annual awards.
The Association's highest honor, the Alumni Medal, is presented each spring at commencement. Recognizing outstanding, sustained, and unique service to Oberlin, this year the Alumni Medal was awarded to Roberta Scheff Maneker '57 of New York.
As a student at Oberlin, majoring in religion and English literature, Roberta was a member of varied organizations—the National Association for the Advancement of Colored People, the Mummers, the Social Board, the Student Faculty Committee, the Young Demo-crats, and Phi Beta Kappa. An active alumna, she has served on the Board of Trustees, as president of the Alumni Association, and as a member of the presidential search committee that selected Nancy Dye. Closer to home, Roberta has conducted admissions interviews and served as chair of the regional club of New York.
Professionally, Roberta has had a successful career as a marketing and public relations executive and freelance writer. She served as vice president of communications at Direct Marketing Association from 1983 to 1987 and as senior vice president of corporate communications at Christie's from 1987 to 1994. She has written for Arts & Antiques Magazine, Traditional Home, New York Magazine, and Christie's International Magazine.
Roberta donated her editing expertise to Oberlin in 1999 by serving as editor of In Their Shadow, In Their Light, a book that detailed the personal connections between Oberlin alumni and the professors who deeply affected their lives. She also chaired her 50th reunion gift committee, which raised $6.7 million to create the 1957 Distinguished Professorship Award to recognize and reward non-tenured faculty for outstanding contributions to undergraduate education. From 2002 to 2006, she served the Allen Memorial Art Museum as chair of the visiting committee; she continues to serve as a member.
In presenting her with the Alumni Medal, Alumni Association President Bill Hilton '65 noted, "Roberta has given much of herself to her alma mater. With this award your fellow alumni say thank you for 50-plus years of exceptional service and a career that exemplifies the best of Oberlin."
The Alumni Association presented its other top awards during the annual meeting of the Alumni Council in September.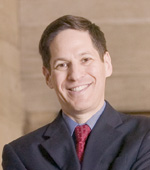 Earning the 2009 Distinguished Achievement Award was Thomas Frieden '82, the former New York City health commissioner who, last June, was named director of the Centers for Disease Control and Prevention (CDC).
As New York's top health official, Tom designed a citywide system for surveying public health and took major steps to curb what he saw as public health dangers: tobacco addiction, alcohol dependency, high cholesterol, high blood pressure, and risky sexual behavior. He launched an anti-tobacco initiative that raised taxes and prohibited smoking in practically all workplaces, including restaurants and bars. He promoted condoms for safe sex and clean syringes for drug users. In 2005 he asked New York City restaurants to voluntarily remove trans-fats from their menus; in 2007 the city began requiring large chain restaurants, such as McDonald's and Burger King, to prominently display calorie information. With an MD and a master's degree in public health from Columbia University, Tom spent a yearlong fellowship at Yale studying infectious diseases, and he has established hundreds of tuberculosis clinics for the World Health Organization in India.
Tom was granted the Distinguished Achievement Award not only for his exceptional work in New York, but also as a medical officer for the World Health Organization, as director of the Bureau of Tuberculosis Control in New York, and as a supervisory medical officer for the CDC.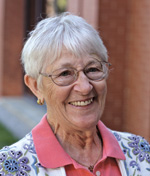 In years past, Oberlin's Distinguished Service Award was meant to recognize outstanding and sustained service to the Alumni Association. Beginning in 2009, the award was altered to acknowledge individuals who have led lives of service to their communities or wider world.
The 2009 Distinguished Service Award was presented to Mary Durling '57 for her sustained contributions and service to the Oberlin community and Oberlin College. The nomination form submitted on her behalf reads, in part, "Mary has served tirelessly from 1960 to the present. [She has] focused on improving the quality of the Oberlin experience in the college, the conservatory, and the community."
Mary, who served on the Oberlin City Council from 1990 to 1994, worked with or served on the boards of Leadership Lorain County, the Lorain County Visitors Bureau, the Oberlin Rotary Club, the Lorain County Urban League, the Oberlin Public Library Building Committee, the United Way, and more. She was also project director of the Great Bandstand Design Competition; the Clark Bandstand is an Oberlin icon in Tappan Square. Now retired and living in Vermont, she and her husband, Doug Kurtz, enjoy welcoming Oberlin classmates and friends for visits.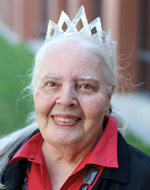 New to the awards roster this year is the Alumni Appreciation Award, previously known as the Certificate of Appreciation. This year's recipient, Diana Chapin Helper '53, is an active alumna in Denver who has served as an admissions representative for many years. She arranged space for conservatory auditions (including finding a permanent home for them), is active with the Colorado regional club, and now serves as editor of the Colorado Alumni Newsletter.
Diana claims that she was "born to be an Oberlinian," since her mother, Priscilla Lloyd Chapin '25, and aunt were alumnae. She believes strongly that "the more students we encourage to go to Oberlin, the more alumni we will have—and the better the world will be!" She and her husband, John, have been married for 53 years.
Each year, staff members in the Office of Admissions, the Alumni Fund, and the Alumni Office have the chance to recognize additional volunteers for their outstanding efforts on behalf of Oberlin.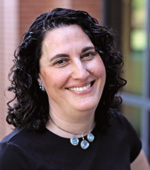 This year, Barb Distler '84 was honored for her work as class president in organizing a memorable class reunion. She was determined to infuse the weekend with a mix of fun and traditional events that her classmates would recognize from earlier reunions—such as a midnight breakfast—plus new events that reflected the landmark of a 25th reunion, such as a class memorial and a panel discussion titled "Looking Back, Looking Forward." Following the reunion, several members of the Class of 1984 said they felt a very special bond with each other, thanks to Barb's efforts.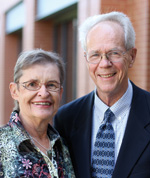 The Alumni Fund staff faced a tough choice in considering whom to recognize as Volunteers of the Year, as so many class agents are hard-working and ardent supporters of the school. But Suzanne and Craig Richmond, both '56, stood out for their incredible teamwork, excellent communication skills, and devotion to all-things Oberlin. More so, they do the work with joy and a positive approach. Married for more than 50 years, Craig and Suzanne live in in Cincinnati and return to Oberlin whenever possible.
Honored for their work as regional coordinators were Marybeth Bridegam '57 and Harry Lavo '61, co-chairs of the Western New England Club for seven years. Both have hosted numerous marquee events, from this summer's Tanglewood wine and cheese reception, attended by President Krislov, to many smaller gatherings over the years. Neither was able to return for Alumni Council Weekend, so they were presented their awards at a gathering of the Western New England club in October. "We have greatly enjoyed the opportunity to be with so many terrific Oberlin folk during that time," Marybeth said.
Also honored in September were retiring members of the Alumni Council's executive board: Carl McDaniel '64, Michael Sculnick '72, and Phil Thomas '50.
Distinguished Music Education Award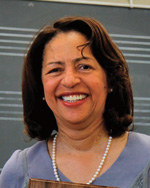 Honored with the Distinguished Music Education Alumni Award was Marsha Kindall-Smith '66, who returned to campus in September as a guest of the conservatory's music education division. A vocal music teacher in public, private, urban, and suburban schools in the Boston area, Marsha spent 12 years in the Wellesley schools, where she developed a keyboard lab and directed children's choruses in performance venues ranging from festivals to colleges.
As the K-12 coordinator of performing arts in the Brookline schools, Marsha provided music teachers for kindergarten classes and established and directed an intergenerational choir. As an assistant professor at the University of Wisconsin-Milwaukee, she developed a partnership with the Milwaukee Public Schools' music department and created a mentoring course for beginning music teachers. She holds a degree in music education and piano performance from Oberlin, a master's degree in music education and piano pedagogy from Ohio State University, and an education degree from Boston University. She retired from teaching in June 2008.
Meet New Alumni Association President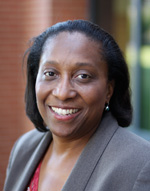 Dwan Vanderpool Robinson '83, a longtime member of the Alumni Council, began a two-year term as president of the Alumni Association in September. She replaces outgoing president Bill Hilton '65, who will serve another year on the executive board.
Dwan, who lives in Columbus, Ohio, is a visiting faculty member at Michigan State University College of Education in the K-12 unit of educational administration. She earned her PhD in 2008 at the Ohio State University College of Educa-tion in educational policy and leadership. She is married to Jon Tracy Robinson '83 and has two sons, Jacob and Jonathan.