Polls Are Open: Vote for Alumni-Elected Trustee
All Oberlin graduates are eligible to cast a vote for an alumni-elected trustee, a tradition that dates back to 1878. Oberlin is unusual among liberal arts colleges in that six of the 34 seats on its Board of Trustees are filled through direct election by alumni. As alumni, therefore, we have a unique opportunity to ensure that the Board of Trustees includes members who will be mindful of the traditions and heritage of the institution while implementing the important fiduciary responsibilities that are incumbent upon any member of any board.
Your vote in this election, a choice between two amazingly talented, dedicated, and enormously respected candidates, presents an important opportunity to participate in one of the most enduring and important roles that we as alumni can play. Even if you believe that both candidates are qualified for a position on the board, and will serve Oberlin College well in the coming years, please take the time to review their credentials and vote. It costs nothing, but has immense value.
The candidates for this fall's election are Alan W. Houseman '65, director of the Center for Law and Social Policy since 1982, and Molly Horst Raphael '67, who has served in urban public libraries for 40 years. The alumni trustee elected this fall will serve a six-year term, beginning July 1, 2010.
The candidates' responses to the question, "What is your vision for Oberlin College?" appear below. For much more about the candidates, and their responses to additional questions, visit www.oberlin.edu/alumni.
—Chuck Spitulnik '73, Chair, Trustee Search Committee
Alan W. Houseman '65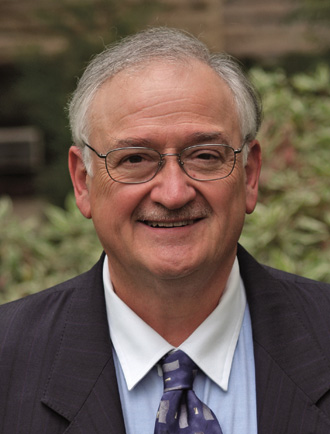 Alan Houseman '65 has been executive director of the Center for Law and Social Policy (CLASP) since 1982, promoting policies to improve the lives of low-income people. His work focuses on anti-poverty strategies and civil legal assistance in the U.S., particularly on leading national efforts to strengthen federal legal aid. He is active in the National Legal Aid and Defender Association and the American Bar Association, served as staff to the ABA Presidential Commission on Access to Justice, and headed the Legal Services Corporation Review Team for President Obama's transition team. Author of numerous articles on legal services, poverty law advocacy, and welfare policies, he has also headed projects on Russian rule of law and is the U.S. representative to the International Legal Aid Group. He lives in Washington, DC, with his wife, Susan.
What is your vision for Oberlin College?
Over its 176-year history, Oberlin College has achieved academic and musical excellence in its students and faculty while fostering effective engagement of its students and alumni in improving the larger society. I envision a college and conservatory that improves upon these two fundamental goals and moves Oberlin higher in the very top-tier liberal arts colleges and musical conservatories.
In my vision, Oberlin educates its students so that they gain the skills of creative thought and analysis, have knowledge of the broad range of human thought and creativity, acquire expertise in one or more chosen areas of endeavor, and develop the tools and discipline for advanced study and lifelong learning. I want to see an Oberlin that fosters creativity in academics, art, music, or other endeavors. I want to see an Oberlin that is highly diverse and expands the social awareness and social responsibility of its students to make society better, while encouraging their social and emotional development and their physical and mental well-being.
Achieving this vision requires extraordinary leadership by the president and his team, the involvement and active participation of the entire Oberlin community, past and present, and effective communications initiatives and critical support by the Board of Trustees. Achieving this vision also requires that Oberlin improve its already exceptional physical plant and ensure that it is environmentally sustainable.
Finally, achieving this vision requires that we generate adequate and secure funding through every available source.
Molly Horst Raphael '67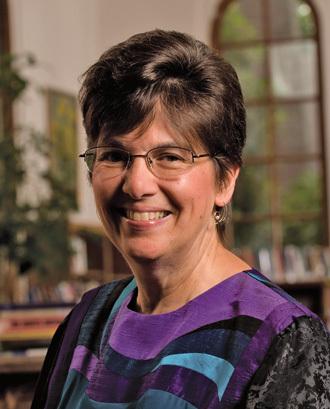 Molly Horst Raphael '67 served in urban public libraries for 40 years. Her 33 years of leadership at the District of Columbia Public Library culminated in her appointment as library director in 1997. During more than two decades in senior management positions, Raphael played a significant role in transforming DC's public libraries to embrace the digital age and become centers supporting neighborhood development. In 2003, she was recruited to lead the award-winning Multnomah County Library in Portland, Oregon. During her tenure, she increased diversity in library employment and collections, expanded programming for cultural minorities, and was awarded Multnomah County's Arthur Flemming Civil Rights Award. Raphael has held numerous leadership positions in the American Library Association and has served on several nonprofit boards. She lives in Portland, Oregon, with her husband, Ted.
What is your vision for Oberlin College?
Many small liberal arts colleges are struggling to survive; yet Oberlin's outlook is relatively stable. Why is that? I believe it is a combination of sound budgetary and investment management as well as visionary leadership, grounded in Oberlin's unique place among institutions of higher education. Oberlin's commitment to inclusiveness, based not only on race and ethnicity but also on an unusually strong commitment to need-based financial aid, places it in a special position. Oberlin's longstanding commitment to academic excellence, coupled with its active integration of music and the arts, positions the college and conservatory to attract talented and creative students and faculty. In addition, Oberlin leads by recognizing the importance of domestic and global outreach as well as stewardship of the environment.
My vision embraces all parts of the Oberlin community—students, faculty, staff, alumni, and the wider community committed to the importance of an Oberlin education. We can enhance the excellent collaborations that Oberlin has developed to bring its core values to places far beyond a small Ohio town. We must, however, commit ourselves to doing all that we can to bring Oberlin's ideals for equality of access to the campus as well as the world. Oberlin's unique legacy means that it must continue to expand its financial resources in order to guarantee that its core values remain at the heart of the Oberlin experience. If we can prepare students to address our global challenges, then Oberlinians will continue to be agents of positive change.