Bookshelf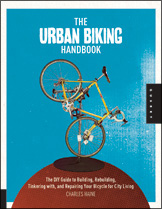 The Urban Biking Handbook: The DIY Guide to Building, Rebuilding, Tinkering with, and Repairing Your Bicycle for City Living
Can a book about bicycling be … adorable? Yes, and its name is The Urban Biking Handbook. Haine, a Los Angeles filmmaker by day, seems never to have lost the exhilaration he felt the first time he rode a bike. "As children we are completely dependent on our parents or the limitations of where we can reasonably walk to get where we want to go," he writes in the introduction. "Then, one magical day, we are granted freedom on two wheels: a bicycle." His enthusiasm is sustained, undiminished, through every page of this easy-to-read, easy-to-look-at book, which offers buckets of practical advice on everything from wearing a skirt while biking to making sure the used bike you purchase isn't stolen. Also covered: avoiding confrontations with drivers (like the time he interrupted a biking date to scream at a honking van driver; the driver turned out to be his friend, and the date was his last with that particular bicyclist). Broadly democratic in its approach, Haine never lets his obvious mastery of mechanics alienate the casual rider in any city, of any gender, with any level of expertise, and on any budget. He includes helpful and fun photos, plainspoken explanations, a glossary, and a section about building community around bikes and bicycling, such as starting a D-I-T (do-it-together) nonprofit bike shop, like L.A.'s Bicycle Kitchen, where Haine is a volunteer. His style is unhurried but direct, like a bike ride to work, and he avoids dogma like a rider avoids getting doored (hit by the suddenly opened door of a parked car). If you're worried the book is too cute, Haine seems to understand: In the pros and cons list in the section on trendy, fixed-gear bikes he includes "hipster street cred" in both columns. Haine, who sharpened his gear teeth at the Oberlin Bike Co-op as a student, knows bike riding is way cool, but makes a convincing argument that you should do it anyway.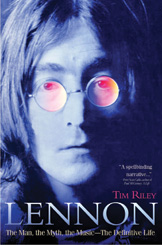 Lennon: the Man, the Myth, the Music—the Definitive Life
In 765 pages, Riley synthesizes the vast, existing research and the many memoirs of figures surrounding John Lennon (the woman who married Lennon's long-absent father after the start of Beatlemania wrote one, and Lennon's ex-wife and his half-sister wrote two each) and includes new research to carefully reconstruct the former Beatle's life and times, particularly his painful childhood. Not surprisingly, it's there he finds some of the answers to the riddles of Lennon's complicated genius. Riley, a journalist-in-residence at Emerson College who wrote Tell Me Why (about the Beatles' songs), also answers the question of where teaching an ExCo class on the Beatles might someday lead.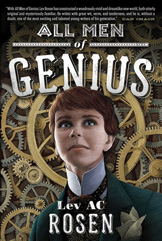 All Men of Genius
Shakespeare's Twelfth Night and Oscar Wilde's The Importance of Being Earnest are among the gears that propel the steampunk machinery of Rosen's All Men of Genius. The adventure takes place in and below Illyria College, a prestigious, but male-only, scientific academy in London that Violet Adams schemes her way into. With the college's curriculum of astronomy, chemistry, reckoning, biology, and mechanics, who can blame the gifted young inventor? "With All Men of Genius, Lev Rosen has constructed a wondrously vivid and dreamlike new world, both utterly original and mysteriously familiar," writes Dan Chaon, Delaney Associate Professor of Creative Writing. "He writes with great wit, verve, and tenderness, and he is without doubt one of the most exciting and talented young writers of his generation."
No Word for Welcome: The Mexican Village Faces the Global Economy
Author and translator Call was a biology major at Oberlin, but spent a decade after graduation working for social change organizations in Boston and Seattle—good preparation for examining the effects of globalization on communities in Mexico. Publishers Weekly says Call "writes lively narrative, detailed description, and engaging scenes that render her subjects—a schoolteacher, fishermen, activists—three-dimensional." Call, the coeditor of Telling True Stories: A Nonfiction Writers' Guide, gave a Friends of the Library talk in Oberlin on September 30.
Jean Fouquet and the Invention of France: Art and Nation after the Hundred Years War
The first English-language survey of the French court artist (for kings Charles VII and Louis XI and their entourage) in nearly six decades, this volume advances a new interpretation of the art of Jean Fouquet that, says Inglis, "roots both his subject matter and his style in the nascent nationalism of late medieval France." The author makes a link between Fouquet's patriotism and patronage, and argues that Fouquet's success depended upon the artist knowing his clients' needs. Art historians must understand those clients needs, as well, if they are to understand Fouquet's success, writes Inglis, an associate professor of art at Oberlin.
The Conflagration of Community: Fiction Before and After Auschwitz
Miller, a well-known literary theorist and University of California, Irvine, professor, expectedly brings considerable intellectual heft to his topic, with lots of attention to Kafka, Dickens, Cerventes, Joseph Conrad, Henry James, and Jacques Derrida, a friend and one-time colleague of the author. But Sarah Palin, George W. Bush, Glenn Beck, Donald Duck and television's The Biggest Loser also show up, as Miller admits he has "the uneasy feeling that the world I live in now is more like the world of Kafka's The Castle than almost any other work of fiction. University of London literature professor Robert Eaglestone, writing in Times Higher Education, calls Miller "one of our greatest living literary critics" and says this is perhaps his most powerful book. "(I)n its anger, its passion, it is almost wild," Eaglestone writes.
No Biking in the House Without a Helmet
Parents constantly utter phrases that seem entirely rational within the logic of a moment that sound to the outside world to be entirely irrational. Thus, when the author's son rode his bike down the basement steps, her response, also the title of this book, made perfect sense at the time. It's perhaps this shared recognition among parents that has garnered her book so many rave reviews, because the rest of Greene's experience—adopting five foreign-born children to add to the four biological children they already had—is far from universal. "Greene is a culturally sensitive, boldly humane, never-crushing antidote to this year's Tiger Mother," wrote Terry Hong in the Christian Science Monitor. "With too many of today's parents caught in the blinding fog of over-achievement, No Biking is a revelatory must-read."
The New Woman International: Representations in Photography and Film from the 1870s to the 1960s
This volume examines the ways in which novel ideas about women's roles in society and politics were disseminated through these technological media, and it probes the significance of radical changes in female fashion, appearance, and sexual identity. Additionally, these original essays explore the manner in which New Women artists used photography and film to respond creatively to gendered stereotypes and to reconceive of ways of being a woman in a rapidly modernizing world.
Oligarchy
For centuries, oligarchs were viewed as empowered by wealth, an idea muddled by elite theory early in the 20th century. The common thread for oligarchs across history is that wealth defines them, empowers them, and inherently exposes them to threats. The existential motive of all oligarchs is wealth defense. How they respond varies with the threats they confront, including how directly involved they are in supplying the coercion underlying all property claims, and whether they act separately or collectively. These variations yield four types of oligarchy: warring, ruling, sultanistic, and civil. Oligarchy is not displaced by democracy but rather is fused with it. Moreover, the rule of law problem in many societies is a matter of taming oligarchs. Cases studied in this book include the United States, ancient Athens and Rome, Indonesia, the Philippines, Singapore, medieval Venice and Siena, mafia commissions in the United States and Italy, feuding Appalachian families, and early chiefs cum oligarchs dating from 2300 BCE.
Seattle in Black and White: The Congress of Racial Equality and the Fight for Equal Opportunity
Brothers at War: Israel and the Tragedy of the Altalena
Brothers at War is Jerold Auerbach's probing and poignant new exploration of the tragedy of the Altalena, the doomed ship whose arrival in Israel ignited Jewish fratricidal conflict only weeks after the 1948 declaration of statehood. This is the first history of the Altalena by a historian and the first to explore it within the context of ancient Jewish and contemporary Israeli history.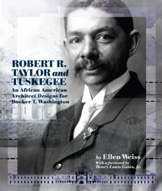 Robert R. Taylor and Tuskegee, An African American Architect Designs for Booker T. Washington
This book interweaves the life of the first academically trained African American architect with his life's work – the campus of Booker T. Washington's Tuskegee Normal and Industrial Institute. The book also considers such issues as architectural education for African Americans at the turn of the 20th century, the white donors who funded Tuskegee's buildings, other Tuskegee architects, and Taylor's buildings elsewhere.
The Quest for God and the Good: World Philosophy as a Living Experience
Diana Lobel takes readers on a journey across Eastern and Western philosophical and religious traditions to discover a beauty and purpose at the heart of reality that makes life worth living. Guided by the ideas of ancient thinkers and the insight of the philosophical historian Pierre Hadot, The Quest for God and the Good treats philosophy not as an abstract, theoretical discipline, but as a living experience.
The Rights of the Defenseless: Protecting Animals and Children in Gilded Age America
In 1877, the American Humane Society was formed as the national organization for animal and child protection. Thirty years later, there were 354 anticruelty organizations chartered in the United States, nearly 200 of which were similarly invested in the welfare of both humans and animals. The Rights of the Defenseless seeks to understand the institutional, cultural, legal, and political significance of the perceived bond between these two kinds of helpless creatures, and the attempts made to protect them.
Liber Chronicarum Translation
Volume 1
This volume is the first of a three-volume translation and facsimile edition of Hartmann Schedel's 1493 "Liber Chronicarum" ("The Book of Chronicles," sometimes better known in English as "The Nuremberg Chronicle"). This very large and lavishly illustrated book is, after the Gutenberg Bible, the most famous text printed in Europe during the 15th century. It is a universal history of the world from Creation to the year 1493. This translation from the original Latin text is the first of its kind.
Music Box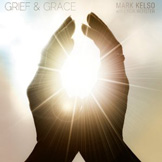 Grief and Grace
Mark Kelso sings songs of finding grace in the midst of grief.
Want to respond? Send us a letter-to-the-editor.