Losses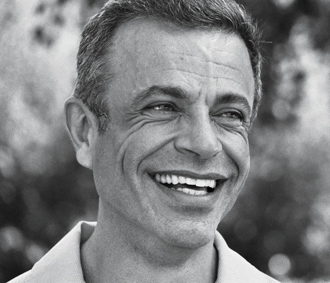 Robert J. Frascino
1952–2011
Board Vice Chair Robert J. Frascino '74 died suddenly on September 17, 2011, from bacterial sepsis. He was 59 years old. A physician, concert pianist, tireless advocate for the HIV/AIDS community, educator, and philanthropist, Bob Frascino personified Oberlin's academic and musical excellence, and lived its values and ideals. He joined the board in 2004, was elected by alumni to a second term in 2007, and became vice chair in 2009. "As a trustee, and more recently as vice chair of the board, with his radiant smile and joyful exuberance, Bob's love of Oberlin, his keen understanding of both the college and conservatory today, and optimism about the opportunities of tomorrow made him the guiding spirit of our board," said Robert Lemle, former board chair. "Oberlin today is a better place — and a happier place — because of Bob Frascino. We will miss him."
Dr. Frascino fought HIV professionally for 30 years and personally for 20 years. He was one of the first physicians to treat HIV-infected patients in the early 80s and founded two medical clinics devoted to the comprehensive and compassionate care of HIV-positive people. He also published articles on evolving new treatments and quality of life issues for people living with the virus.
Dr. Frascino crossed the line from physician to patient when an occupational exposure resulted in his testing HIV positive. In early 1996, when his health began to fail, he gave up his medical practice and turned his efforts to HIV education and to fundraising. In his words, "I could now speak with the knowledge and authority of a physician, but with the eyes and heart and soul of a patient." Dr. Frascino and his husband, Steven Natterstad, also a physician and concert pianist, founded the Concerted Effort HIV/AIDS benefit concert series through which they performed classical and popular piano concerts throughout California and raised over $1.5 million for crucial HIV/AIDS services worldwide. Since May 2000 Dr. Frascino served as an expert for two Internet-based HIV educational forums at The Body, an HIV/AIDS information resource website (www.thebody.com) He posted answers to nearly 30,000 questions over the past 11 years.
Dr. Frascino earned a medical degree at the University of Cincinnati College of Medicine, served his internship and residency in pediatrics at Children's Hospital Oakland, and completed his postdoctoral clinical immunology/allergy fellowship at the University of California, San Francisco. A Fellow of the American Academy of Allergy, Asthma, and Immunology, and the American Academy of Pediatrics, Dr. Frascino also served as Associate Clinical Professor of Medicine, Division of Immunology, Rheumatology, and Allergy, at Stanford University Medical Center for 18 years.
In addition to his husband, Steven Natterstad, MD, and sister, Linda Godfrey, Dr. Frascino is survived by his parents, Jennie and Angelo Frascino of Saratoga, California.
To read the blog post written about Dr. Frascino by his husband, Dr. Steven Natterstad, please visit: www.thebody.com/content/64478/the-ultimate-unscheduled-event.html
Want to respond? Send us a letter-to-the-editor.