Alumni Notes
Record Breaker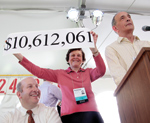 (photo by Jennifer Manna)
The Class of 1961 raised $10,696,737 for Oberlin, the highest ever raised for a 50th reunion class. The difference between this figure and what is in the photograph is the result of what was raised during commencement/reunion weekend. Above, President Marvin Krislov smiles as 50th reunion gift planning co-chairs Barbara Whitman Rostov '61 and Gene Rostov '61 announce the number.
Is your reunion coming in? Visit http://new.oberlin.edu/events-activities/reunion/ to find out.
Researcher Recognized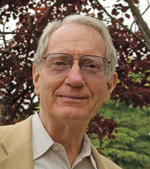 Phil Hanawalt '54 received the Princess Takamatsu Memorial Lectureship Award at the annual meeting of the American Association for Cancer Research in Orlando, Fla. The award is presented to a scientist whose novel and significant work has had, or may have, a far-reaching impact on the detection, diagnosis, treatment, or prevention of cancer, and who embodies the dedication of Japan's late Princess Takamatsu to multinational collaborations. In 1963, Phil co-discovered the repair of DNA. He has continued to pioneer this field through his 50 years on the faculty at Stanford University, now as the Morris Herzstein Professor of Biology. Phil received an honorary doctorate from Oberlin in 1997 and has served on the Board of Trustees.
Leading the Librarians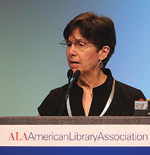 (photo by American Library
Association)
Molly Raphael '67 was elected president of the 135-year-old, 61,000-member American Library Association. Molly was director of libraries at Multnomah County Library in Portland, Ore., and the District of Columbia Public Library in Washington, D.C.
Radio Genius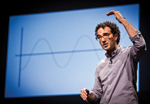 (photo by Kris Krug)
Jad Abumrad '95 co-host (with Robert Krulwich '69) and producer of the nationally syndicated program Radiolab, has been named a 2011 MacArthur Foundation Fellow. The program awards unrestricted fellowships "to talented individuals who have shown extraordinary originality and dedication in their creative pursuits and a marked capacity for self-direction."
Change the World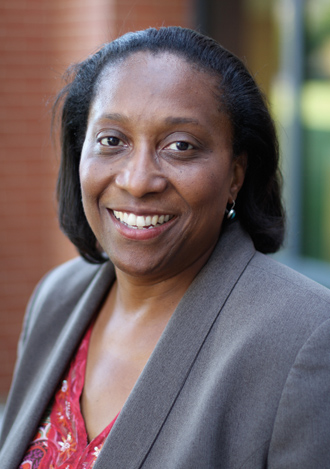 Following May's Commencement/Reunion festivities, as we welcomed the talented Class of 2011 into the Alumni Association, I was struck by the adventurous spirit of the graduates. Some were planning to continue their education in varied fields; others were about to embark upon music careers; a few were considering stints in the Peace Corps and a number wanted to become teachers, entrepreneurs, or get into politics. Wherever they end up, I am sure they will take with them the sense of curiosity, tolerance, and fearlessness they cultivated at Oberlin. Fittingly, the Class of 2011 banner hanging at the Alumni-Senior Celebration Luncheon displayed the phrase "Change the World."
These sentiments were echoed in conversations I shared with members of the Class of 1961, celebrants of the 50th reunion, and it occurred to me that the Oberlin way encourages us to reach beyond ourselves and push toward experiencing new things and lifelong learning. Oberlinians have historically had a desire to make a positive difference for others, and they believe that can be a part of societal transformation.
This perspective is fostered by the many rich events Oberlin students, staff, and alumni plan on campus and off, exciting offerings that expose us to enriching opportunities. These events include concerts, performances, art exhibits, summer picnics, happy hours, and gatherings that alumni around the globe are hosting for networking and fellowship, and to welcome incoming students and their families. This fall alone, Oberlin hosted a joint Alumni Council and Homecoming Weekend September 23 to 25, coupled with an evening with NPR's Ira Glass, host and executive producer of This American Life; convocation talks by former Washington, D.C. Mayor Adrian Fenty '92 and author Salman Rushdie; a concert by violinist Itzhak Perlman; and the Oberlin Latino Alumni Association reunion.
It is clear there is much for one to engage in as a member of the Oberlin family. We hope you will reflect on your graduation or your experiences as alumni, and pursue the opportunities to take part in regional club events and Oberlin activities. We also hope you will commit to partnering with the Class of 2011 as they seek to change the world, by trying to make a difference right where you are.
Should you wish to reach us, the Alumni Office team would be delighted to hear from you at alumni@oberlin.edu or 440-775-8692. You may also find out what is happening in your region by visiting http://www.new.oberlin.edu/office/alumni.
Adoptive and Adaptive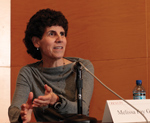 (photo by Jennifer Manna)
Author Melissa Fay Greene '75 came to campus in November to discuss her widely acclaimed book, There Is No Me Without You (Bloomsbury, 2006), the story of a middle-class Ethiopian widow who opened her door to AIDS-orphaned children and was then nearly overwhelmed by them.
To a degree, Greene can relate. As their biological children headed off to college (all to Oberlin, though one transferred to attend college in Israel), she and her husband Donald Samuel '75 decided to adopt children from abroad —"back-filling" as Samuel called it, a description typical of the irreverence the couple deploys in explaining their unusual family. Over time, the family adopted five children, one from Bulgaria and four from Ethiopia. Their story is told in No Bike Riding in the House without a Helmet, her first humorous book (see Bookshelf).
To read the author's full class note (or post your own), log on to www.oberlin.edu/alumni. Follow links in "keep in touch" bar (located in upper left-hand corner).
Want to respond? Send us a letter-to-the-editor.