Alumni Notes
100 Years of Gratitude
Margaret Ping '33 turned 100 on May 11, 2012. Ping worked for the YMCA for 39 years, allowing her to live in such diverse places as Pittsburgh, Chicago, Boston, Hawaii, Mexico City, Pueblo, Colo., and Lima, Peru. She returned to her native Montana in 1970 and has been actively volunteering ever since, working for Big Horn Historical Society, bringing Habitat for Humanity to Billings, and cofounding Global Village, a fair-trade organization that supports impoverished artisans throughout the world. She is an active member of the Mayflower Congregational Church, the League of Women Voters, and three book clubs, and she has written two books: Looking Back-Moving Forward, a history of the Billings YMCA, and Three Defining Years in a Long Life, about her time living and working in New York City tenements during the Great Depression.
Obie Chemist Welcomes Welch Win
David A. Evans '63, a Harvard University researcher, was awarded the Welch Award in Chemistry—a major prize bestowed to the nation's foremost and elite chemists—for his pioneering work in synthetic organic chemistry. The $300,000 award is given annually by the Houston-based Welch Foundation to foster basic chemical research that benefits humankind.
Evans is best known for his groundbreaking work in the field of designing and building complex molecules that are effective in fighting disease, including cancer and antibiotic therapies. Evans and his laboratory have pioneered innovative new approaches to molecular design, creating new tools and techniques that have transformed the synthesis of complex organic structures. Evans also has been responsible for replicating more than 50 bioactive molecules found in nature—most extremely complex—to enable their therapeutic use, including chemotherapies, antibiotics, and AIDS drugs.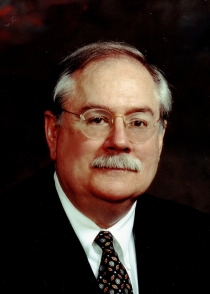 At Oberlin, Evans was a student of (Emeritus) Chemistry Professor Norm Craig, who mentored him in the area of physical chemistry. Craig says Evans "got off to a fast start as a researcher," and unbeknownst to him, when Evans was a senior at Oberlin, he developed on his own a whole set of notes on the mechanistic theory of organic chemistry — "an exceptional outcome for an undergraduate student," Craig says. "He continued to develop these notes and made them widely available to organic chemists."
Evans credits Craig for inspiring him to become an educator. "I believe my greatest contributions have come in education," says Evans, who has been a PhD or postdoctoral mentor to more than 70 chemists who have gone on to start their own independent academic labs.
"He helped change the culture in chemistry at Harvard to being one that cares about the quality of instruction for undergraduates," says Craig.
At the celebration for Evans' 60th birthday, his former coworkers, several of whom were connected to Oberlin College, provided an endowment for the David A. Evans Prize in Chemistry. That prize is given each year to an outstanding Oberlin senior chemistry student with a special interest in organic chemistry. This year's winner is Joseph Hamilton. In addition, the Evans prize money helps support summer students doing research in the department, just as Evans did as an undergraduate.
After earning his PhD in chemistry at the California Institute of Technology in 1967, Evans taught at UCLA and Caltech before moving to Harvard in 1983. His previous honors include the American Chemical Society's Arthur C. Cope Award and election to the National Academy of Sciences and the American Academy of Arts and Sciences.
Evans says the Welch prize will help fund college expenses for his two grandsons, now ages 14 and 11.
Guggenheim crazy about Oberlin
Four Oberlin alumni received Guggenheim Fellowships in 2012. Winning in the creative arts category were graphic memoirist Alison Bechdel '81, who recently published Are You My Mother? A Comic Drama (Houghton Mifflin Harcourt 2012); composer Keeril Makan '94, who is working on a new composition for contemporary music ensemble Either/Or; and writer Lia Pupura '86, who released a collection of essays in January called Rough Likeness (Sarabande Books, January 2012).
Historian Lori D. Ginzberg '78, whose most recent book is Elizabeth Cady Stanton: An American Life (Farrar, Straus, and Giroux 2009), won in the humanities category.
Guggenheim Fellowships, often viewed as mid-career awards, "are intended for men and women who have already demonstrated exceptional capacity for productive scholarship or exceptional creative ability in the arts."
The Duck Hunter
When journalist Donovan Hohn '94 heard an oceanographer and the editor of Beachcombers' Alert tell him, "You can't go beachcombing by phone," he recognized a credo of his own profession. Thus, he determined to follow his story everywhere it took him, even if it meant going to China, Alaska, and Hawaii, and crossing the ocean on a container ship. And even if the story he's following is the journey of tens of thousands of floating toys that drifted for 15 years over hundreds of miles on the surface of the Pacific Ocean.
The plastic bath toys whose fate he followed began their trek packed four-by-four—one red beaver, one blue turtle, one green frog, and one yellow duck—in packages placed in cardboard boxes and loaded onto a container ship in Hong Kong, destined for Tacoma, Washington. In January 1992, the ship that carried them encountered rough seas in a winter storm south of the Aleutians and a dozen containers, including the one carrying the toys, went overboard.

What was supposed to be an article for Harper's that he thought he'd write over a summer turned into Moby-Duck: The True Story of 28,800 Bath Toys Lost at Sea and of the Beachcombers, Oceanographers, Environmentalists, and Fools, Including the Author, Who Went in Search of Them. The book uses the playful story of the bath toys to illuminate a broad range of serious issues, from the practices used in the manufacture of the toys, to the environmental impact of all the plastics production.
Hohn, the features editor of GQ , was recently awarded a Knight-Wallace Fellowship that will take him inland and several centuries into the past for his next exploration—the Russo-Polish War as seen through literary eyes.
The fellowships bring journalists to Ann Arbor, Mich., and the resources of the University of Michigan for "an academic year of study, reflection, and growth." He is one of two Oberlin alumni named 2012 Knight-Wallace Fellows: comics journalist Josh Neufeld '89 will study Bahrain's Pearl Movement.
---
Coming Reunions 2013: May 24-27
10th Reunion

Classes of 2002, 2003, 2004

25th Reunion

Class of 1988

30th Reunion

Classes of 1982, 1983, 1984

45th Reunion

Classes of 1967, 1968, 1969

50th Reunion

Class of 1963

Half Century Club Reunions

Classes of 1952, 1953, 1954

Oberlin Alumni Magazine welcomes comments from readers.
Please address your letters to:
Oberlin Alumni Magazine,
247 W. Lorain St., Suite C,
Oberlin, OH 44074-1089
Phone: 440.775.8182 or email alum.mag@oberlin.edu.
Letters may be edited for clarity and space.