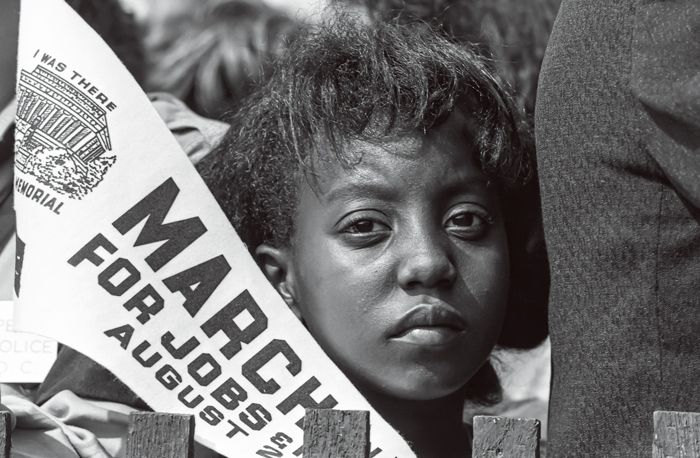 Rowland Scherman's Sixties
By Jeff Hagan '86
Scherman, young and agile, walked and ran and climbed 
his way all
over the massive March on Washington 
for Jobs and Freedom,
eventually coming face-to-face 
with 12-year-old Edith Lee Payne.
"Not only was 
she beautiful, she was so involved," Scherman told a
television reporter. "Her picture has been used as the face 
of the March
on Washington. She deserves it."
---
At nearly every iconic moment of the 1960s, photographer Rowland Scherman '60 was present to capture it with his camera: The March on Washington, Bob Dylan's launch to stardom, the Beatles' first trip to America, Woodstock. This year's 50th anniversary of the 1963 civil rights march, of which Scherman created indelible images as a photographer for the United States Information Agency, has helped bring renewed interest to his work. A new book, Timeless: Photography of Rowland Scherman (Peter E. Randall Publisher), will be published early 
next year, and the film Eye on the 60s: The Iconic Photography of Rowland Scherman is currently making the rounds at film festivals, theaters, and public television stations.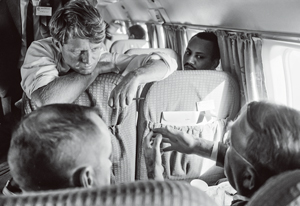 ROBERT KENNEDY AND THE PEACE CORPS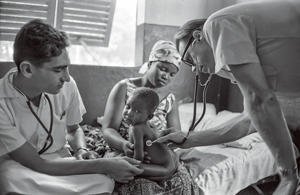 Scherman's association with the Kennedys began when he became the Peace Corps' first photographer and documented 
missions in this clinic in Togo. LIFE assigned him to Robert Kennedy's presidential campaign in 1968.
Scherman was editing the negatives when he found out that Kennedy had been killed. The images were filed away until 40 years later, when LIFE returned them to Scherman.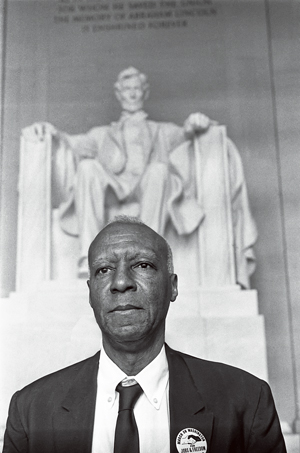 MARCH ON WASHINGTON
Scherman, whose candids and close-ups from the March on Washington include Paul Newman, James Baldwin, Sammy Davis Jr., Sidney Poitier, 
Joan Baez, and Martin Luther King Jr., says his most memorable works have been portraits, though he can't bring himself to pick a favorite. "That said, 
I am very happy with a portrait I did of A. Philip Randolph, who was the architect and force behind the March on Washington."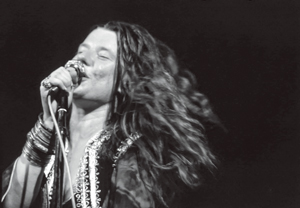 WOODSTOCK
When Scherman went to Woodstock, he was, as he says in Timeless, "much more interested in having fun than being a serious photographer, 
but…oh it's hard to explain." Though transfixed by Jimi Hendrix's incendiary performance, he didn't take a single frame of it. He did capture 
Janis Joplin at the powerful performer's peak, as well as some of the revelers in full counter-cultural milieu.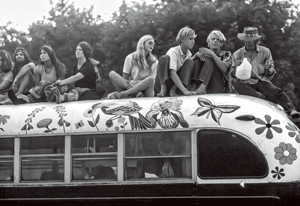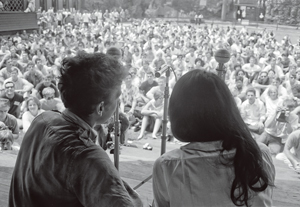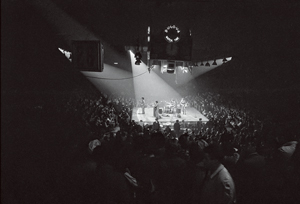 NEWPORT FOLK FESTIVAL AND THE BEATLES' FIRST AMERICAN CONCERT
Bob Dylan was a fledgling folk singer under the wing of Joan Baez. He emerged from the 1963 Newport Folk Festival a star. Scherman's later portrait of Dylan, haloed in stage light, became the Grammy-winning cover of Bob Dylan's Greatest Hits. Without a ticket or press pass Scherman still made his way into the Beatles' first U.S. concert, in Washington, D.C.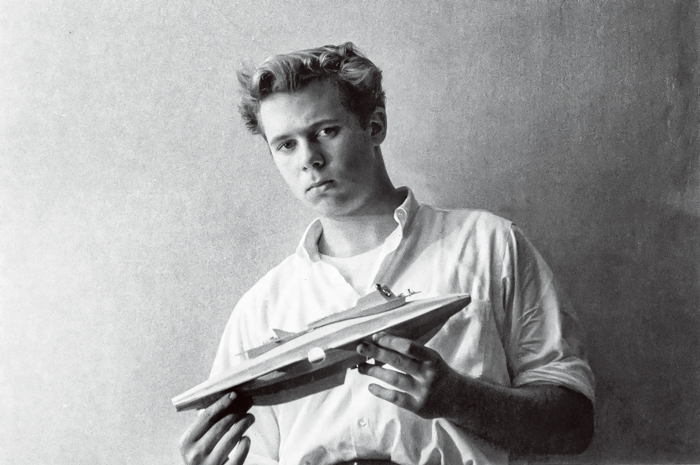 PRESENT AT THE CREATION
This 1957 photo was on 
the first roll of film that 
Rowland Scherman '60 ever shot. It's a picture of his younger brother, Tom, taken the summer after Scherman's sophomore year. Though he says he didn't know the word "epiphany" at the 
time, that's what he had. 
"When I processed and printed this little image, I knew something in my creative makeup had changed. In the film, and on the print, 
was precisely, exactly what 
I had meant to show how I 
felt about Tom." When Scherman returned to 
Oberlin that fall, he switched his major to art.