Our Evolving Family Tree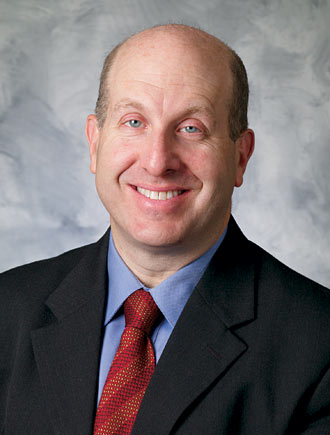 Asked to pick one spot symbolizing Oberlin, many of you might choose Tappan Square, the green heart of our College, Conservatory, and town. The timeless quality of its flora and fauna enables us to imagine what life was like as Oberlin's rich history was unfolding.
A fascinating piece of that history is in this issue's story about Emma Dorst. Emma, a sophomore, arrived in 2006, knowing her parents, grandparents, and great-grandparents were Oberlin graduates. She discovered here that her family tree extends back to Caroline Mary Rudd, Class of 1841, one of the first three women at Oberlin and in the United States to earn a bachelor's degree.
With our 175th anniversary approaching, Emma's legacy is a good reminder of the transformative effect Oberlin has had on one family, our College, the town, and the world. It also shows how much Oberlin has changed since Mary Rudd's day, when buildings dotted the square known as "the Campus."
The College and the Conservatory are constantly evolving. In the short time I have been president, many exciting things have happened. Oberlin is honoring its historic commitment to diversity and inclusion by creating the new Oberlin Research Fellows Program, thanks to backing from John Rogers, son of civil rights pioneer Jewel Lafontant-Mankarious '43. The program provides mentoring and research opportunities to help prepare undergraduates who are low-income, first-generation college students, or minorities for graduate school.
At Mudd Library, the new Academic Commons, featuring a café and computers, is drawing crowds. During Homecoming Weekend, we dedicated the new Fred Shults Soccer Field and a new scoreboard at Savage Stadium. These facilities were made possible by your generosity, which is continuing. We recently received pledges of three separate gifts of $4 million each. One will support environmental stewardship. The other two, given by Clyde McGregor '74 and Joseph Clonick '57, will go to construction of the Conservatory's Phyllis Litoff Building, the future home of our jazz studies program.
It was wonderful meeting many alumni during the inauguration weekend of November 2. Our celebration of Oberlin's history, values, and vibrant contemporary life was a great success, as was our Parents and Families Weekend on November 9-10, when I had the pleasure of meeting many of the 600 parents and grandparents who participated.
Getting to know as many members of the wider Oberlin community as I can has been high on my agenda. I have traveled across the country and to London meeting alums and supporters. Here on campus, I have met with scores of students, alums, and parents and attended as many events as possible. Beginning in January, I will travel to Washington D.C., New York City, Boston, and San Francisco to celebrate the 175th anniversary of Oberlin's founding with alumni.
I thank all those I've met for sharing their ideas, insights, and enthusiasm for Oberlin. You have further deepened my appreciation for the enduring values and uncompromising commitment to excellence in which Oberlin's diverse and dynamic family tree still grows. I look forward to meeting more of you during Oberlin's 175th anniversary year.