Alumni Notes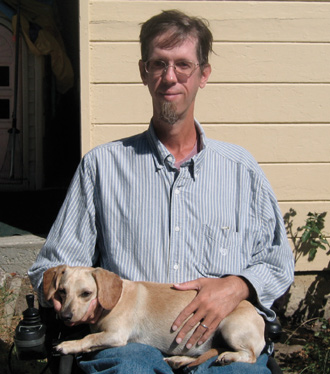 Disability Activist Fights for Change from Within
Months before 1986 Class President Todd Groves was to deliver a Commencement-day speech to his graduating classmates, he and administrators faced a serious hurdle—how to get Groves and his wheelchair up to the stage. It was a problem Oberlin had yet to encounter.
A ramp would have been too cumbersome, they realized; the better solution was to install a hydraulic lift. As it turned out, the lift would become an important legacy for other disabled graduating seniors—allowing them to receive their diplomas on stage in a way no one before them had.
"It wasn't very common to see kids with disabilities when I was growing up," says Groves. "At the time there wasn't a uniform policy for people with disabilities—there just weren't many schools dealing with the issue."
Navigating campus was difficult, Groves remembers. There were classes he couldn't take, and his choice of residence halls was limited. It would be up to him, he determined, to make change and succeed as a student. "It all caused me to take stock and become a more empowered person," he says. "I took on issues more aggressively."
Still, Groves had people pulling for him. "They came up with ideas and experiments as situations arose, like the elevator that was installed in Severance when I was there."
A few years after graduating, Groves joined forces with San Francisco-based wheelchair designer Ralf Hotchkiss '69, who was already at work making buildings, airplanes, buses, and trains more accessible for the physically disabled. "Ralf taught me to design and build wheelchairs," says Groves. "He also introduced me to many leaders in the disability rights movement."
Groves became involved in national and international movements working to ensure that U.S. international agencies were following domestic civil rights principles. He served on the boards of countless disability groups and as a project manager at a leading disability policy think tank, traveling all over the world speaking on disability rights. He's adamant that U.S. international practices "reflect our national values of full inclusion."
Although Groves' neuromuscular disability grew progressively worse by the 1990s, causing him to slow his once frantic pace, he continues to take an interest in "anything new." He's currently a board member of the Fellow Travelers Performance Group, a dance company founded by classmate Ken James '86. Groves and his wife, Misa Hayashi, and their two children, Olivia, 15, and Emily, 12, live in El Cerrito, California. "I'm happy, healthy, and enjoying life," he says.
Friends can reach Todd at oldschool@toddgroves.org.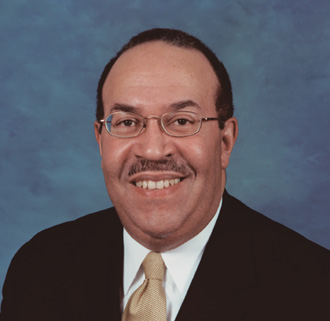 Our Best Days Are Ahead
Each September it's not just undergraduates who return to Oberlin, but leaders of the Alumni Association as well. This year, over 225 alumni volunteers attended Alumni Council weekend, three days of committee meetings and programs designed to help us better support—and encourage others to better support—our alma mater.
For me, my 12th Alumni Council weekend was my final one as president of the Alumni Association. Although my two-year term went by quickly, I was mindful each day of what an honor and privilege it was to serve as the leader of such a distinguished alumni body.
I set several goals when I began my term, the most important of which were three-fold: to work on improving communications to alumni; to establish an enhanced development structure within the Alumni Association; and to push for recognition of the need for improved Alumni Association facilities—both for staff and for returning graduates. I am pleased to report that with the support and hard work of the Executive Board and the staff, we were able to make significant progress on each.
For communications, I established a recurring column on the Alumni Association website. Our Communications Committee, under the very able leadership of outgoing chair Gwen Haverstock Freed '85, and I had fruitful discussions with senior administrators and trustees regarding the need for improvements in the College's communications with alumni. I am confident that we will make significant progress in all forms of communications—those directed to alumni in particular—under the leadership of President Marvin Krislov.
In terms of fundraising, we were able to establish in record time a well-thought-out Development Committee whose charge it is to expand the numbers of alumni directly involved in soliciting support for Oberlin. This committee is chaired by Alumni Association Treasurer Andy Goldner '56. The spirit of unity that now exists in our common endeavor to support Oberlin was proven by the fact that Andy was invited to serve as an ex officio member of the Board of Trustee's Development Committee. This will foster good communication and cooperation between the fundraising efforts of the Alumni Association (for The Alumni Fund) and major campaign efforts initiated by the College.
As for Alumni Association facilities, we conducted a space analysis and also looked at our peer institutions, many of which have Alumni House facilities. We presented our findings to the administration and the Board of Trustees; it is my hope that in a few years Oberlin will have something along those lines. If you would like to make this concept a reality, I know the Development Office would be delighted to hear from you!
I salute the service of my friends on the Executive Board who completed their terms this September: Bill Bradford '76, outstanding chair of the Awards Committee; Gwen Freed; Deeana Jang '79, at-large member; Al McQueen '52, emeritus professor and at-large member; Dwan Vanderpool Robinson '83, chair of our important Nominations Committee; and Susan Rudzinski '85, chair of the Career Services Committee. Each has given years of excellent service. Finally, I am delighted to welcome Bill Hilton '65 as the new president of the Alumni Association. Bill has served for years on our Trustee Search Committee, and I know he will be a wise leader who will represent all alumni well.
As Oberlin approaches its 175th anniversary, I am very optimistic about our future. President Krislov will provide magnificent leadership to Oberlin, supported by a strong Board of Trustees and Alumni Association. Oberlin remains an extraordinary educational institution, among the very best in the world. My love for Oberlin grows ever stronger, secure in the knowledge that our best days are yet to come.
Wendell P. Russell Jr. '71, Past President, Oberlin Alumni Association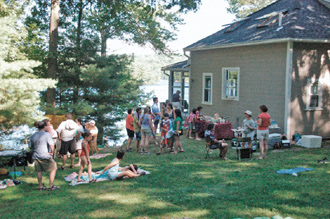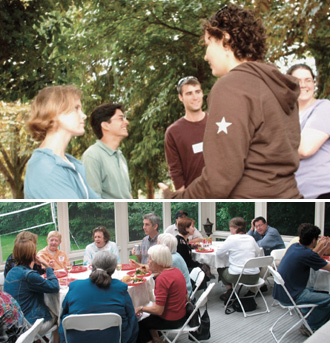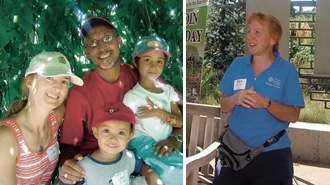 Regional Roundup
What's Happening in Your Region?
Find out at ObieWeb, www.oberlin.edu/alumni.
Western New England
Beth Ruze '79 again hosted the All New England Summer Picnic at her mother's home in Harvard, Mass., to welcome Oberlin's incoming Class of 2011. Over 100 Obies enjoyed a spectacular summer day of boating, lawn games, and plenty of good food!
Seattle
Over 50 Obies and friends gathered to send off this year's incoming class to campus. The Pacific Northwest is fast becoming one of Oberlin's larger alumni populations!
Chicago
Over 80 alumni and new students gathered at the Evanston home of Jessy Bradish '06 for the Chicago Summer Picnic. Even though the party had to be moved inside due to a steady rain, it didn't dampen the spirits of the Obies in attendance!
Colorado
Fifteen Denver Obies, including Mary Vogl '89, Mohammed Hirchi, and their children, Latifah and Tariq (left), gathered for a tour of the Botanic Gardens given by Ellen Hertzman '85, regional coordinator (right).
Riverside Company Goes Extra Mile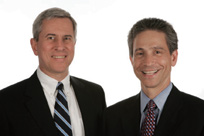 It's one of the hottest programs on campus these days: the Oberlin Business Scholars, a month-long winter-term experience that plunges students into the world of business and finance in New York, Cleveland, Boston, and Chicago. Students contemplating business careers find the venture tremendously helpful, not only for its hands-on learning component, but also for the connections made with well-placed business alumni.
Topping that list are Béla Szigethy '77 and Stewart Kohl '77, founding sponsors of the Business Scholars program and co-CEOs of the 135-employee private equity firm, The Riverside Company.
Kohl oversees the firm's office in Cleveland, while Szigethy, who founded Riverside from his dining room table in 1988, works in New York. Both earned high praise from the Cleveland-area business community in July by accepting the Northeastern Ohio 2007 Ernst & Young Entrepreneur of the Year Award in the category of financial services. Lauded were the firm's 15 "Golden Rule" business philosophies: investors' interests always come first; integrity and honesty are at the heart of the business; socially responsible investing is important, and so on.
"Riverside has focused on buying small niche leaders, then growing the companies and selling them as medium-sized entities," wrote Meredyth McKenzie in Smart Business magazine in July. "Riverside has created many unique business models for private equity firms, including a centralized deal-sourcing team and a marketing and branding program. It's consistently ranked as a top-quartile performer in the Performance Monitor, published by Private Equity Intelligence."
Community involvement also ranks high among the CEOs' values, and at Oberlin, evidence of Kohl and Szigethy's support is palpable. In addition to their ongoing backing of the Business Scholars program, the pair donated $150,000 over the past several years for an endowed scholarship fund. The stipulation? The fund's investments are to be managed completely by students—members of the Student Finance and Investment Club.
The Riverside Company employs three other Obies, including two in New York: CFO Béla Schwartz '79 and analyst Godwin Okoli '04. Working in Belgium (the firm has eight European offices) is analyst Evelyne White '04, herself a former Business Scholar.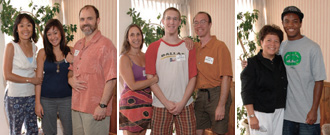 New Students Keep OC in the Family
After a hard morning of unloading cars and unpacking boxes, a relaxing lunch is the perfect respite. At Oberlin's annual move-in-day legacy luncheon in August, new Oberlin students and their alumni parents chatted with classmates while enjoying a formal welcome from the Oberlin Alumni Association and Dean of the Conservatory David H. Stull.
Oberlin's newest legacy parents and students include: Ilsa Hellman Bick '78 (Carolyn Bick); Brandon Burnette '82 and Elizabeth Collins Burnette '84 (Sara Burnette); Jennifer Tseng '78 (Caroline Casey); Carey Dunne '80 (Carey Dunne); Sue Niederhauser Edmondson '73 (Peter Edmondson);John Field '69 and Jane Katz Field '70 (David Field); Ethan Fogel '76 and Sari Nussbaum Fogel '75 (Jacob Fogel); Sylvia Gentile '76 (Allegra Fonda-Bonardi); Elliot Grabill '71 (Lillian Grabill); Mr. and Mrs. Clifford Guren '78 (Nicholas Guren); Leslie Hardy '79 and Andrea Hauser '80 (Eric Hardy); Jerome Helfand '76 and Joan Cleary '75 (Jennifer Helfand); Steven Herrine '82 and Gail Herman Herrine '83 (Arlo Herrine); David Hickson '82 and Rachel Abelson Hickson '80 (Meredith Hickson); Mr. and Mrs. Victor Hymes '79 (Jordan Hymes); Mr. and Mrs. James Katzin '78 (Amy Katzin); Eileen Kurtis Kleinman '75 (Samuel Kleinman); Rabbi Sam Kokotek '75 and Blair Hensley Kokotek '74 (Aaron Kokotek); Leslie Lawrence '72 (Samuel Lawrence); Mr. and Mrs. Edward McKelvey '68 (Cynthia McKelvey);Edward Morgan '68 (Timothy Morgan); John Reiss '72 (Alexander Posa); Kate Lehrman '78 (Rachel Robinson); Donald Samuel '75 and Melissa Greene '75 (Lee Samuel); Gregory Sharrow '72 (Olivia Sharrow); Cynthia Aiton Silverman '69 (Susan Silverman); Deborah Simon '74 (Meredith Simon-Pearson); Lucy Marks '73 (Leo Sprinzen); Larry Squire '63 (Luke Squire); Alan Wachtel '68 (Jonathan Wachtel); and Michael Walden '73 (Daniel Walden).
Water Power:

The Oberlin Alumni Association sponsored its first international service trip in July with a 10-day water and sanitation project in Nicaragua. Organizing the group was Carole Harper '64, founder of the California-based El Porvenir, a nonprofit that supports village self-help projects. The group was escorted by Oberlin Associate Professor of Anthropology Baron Pineda (front row, left).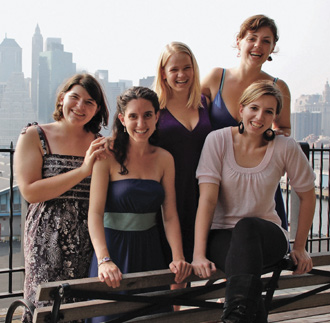 Five Oberlin Theatre Majors From the Class of 2006
Five Oberlin theatre majors from the Class of 2006 were all the rage in August when their new theater group, 4th Meal Productions, debuted its first Off-Off-Broadway show, Dorm Stories, with a mostly Oberlin cast. Leading the company are Sarah-Violet Bliss, Liza Dickinson, Maggie Keenan-Bolger, Lizzie McAdam, and Marielle Solan. All are committed to producing engaging new works that rely upon the power of the performers, "not on elaborate spectacle."
Dorm Stories, written by Bliss, was billed as a "peek into the overlapping intimate affairs" of six college students experiencing the ups and downs of their first year at an unspecified liberal arts college in Ohio. "The play had its genesis at Oberlin," says Director of Theater and Dance Paul Moser, who joined his former students in New York to direct the show. "When I saw one of Sarah-Violet's plays a few years ago, I was really struck by her remarkable ear for contemporary dialogue and sharp eye for quirky idiosyncratic human behavior. So I recruited her to write a play specifically for college-aged actors that I could use for my introductory scene study class. This began a long artistic collaboration. The script evolved far beyond being just a class assignment; it is an entertaining, well-made play."
Dorm Stories showcased the acting talents of several Oberlin alumni who are pursuing careers in New York: Clare McNulty '07, Jesse Garrison '07, Raphael Sznajder '05, Dickinson, and Bliss. The show ran for nine days at Where Eagles Dare Theater on West 36th Street.