Alumni Notes
Inside the Alumni Association
Discovering an Oberlin Life
One of the serendipitous pleasures of being president of the Alumni Association is receiving an occasional invitation to learn something fascinating about the life of an alumnus. Such an event happened this week. I'd like to share with you some things I have learned about Marion L. Steele '09 (that's 1909).
My new awareness of Marion Steele began with an email inquiry from a resident of Amherst, Ohio—a small town about 10 miles north of Oberlin. A woman I'll call Sara wrote to ask if I could help her learn more about Marion Steele's life. Sara is a member of the Amherst Historical Society, and she also belonged to the first graduating class of Marion L. Steele High School.
Marion was born in 1887 and graduated from Amherst High School in 1903 before enrolling at Oberlin. Around 1920, apparently, she became principal of Amherst High School, a position she held for several decades. About 1957, the high school was renamed in her honor; my contact graduated in 1958. Sara, who was about to celebrate her 50th reunion, was searching for information to include in a biographical sketch of Marion Steele.
Was Marion Steele something of an entrepreneur? That may seem an odd question about a lifelong educator, but I wonder. I wonder whether a woman who led a high school for more than 30 years during the first half of the 20th century had to have boldness, inner drive, a "thinking-on-one's-feet" capacity, and the ability to see tomorrow's possibilities. These characteristics are common among entrepreneurs, and I imagine that women who excelled in a professional field more than 100 years ago had to have possessed such qualities.
A decade earlier Oberlin educated another entrepreneurial woman, Katharine Wright, sister of Wilbur and Orville Wright. An excellent account of her remarkable life appeared in the Winter 2003-04 issue of this magazine. Katharine Wright reportedly wrote in a 1924 letter: "No matter how or where the conversation started, I always managed to switch it onto the women's suffrage track. It wasn't quite as bad as that, but I was very much in earnest about it. Now that it's settled, I look around for other worlds to conquer." How very entrepreneurial! How very Oberlin!
Do Obies turn out to be entrepreneurs? It has been my impression that Oberlin students become professors, lawyers, social justice activists, and musicians. But entrepreneurs? Apparently they have, and will in the future. In fact, on February 8, Jerry Greenfield '73, co-founder of Ben and Jerry's Ice Cream, kicked off a weekend symposium entitled "Inventing the Future." This symposium was an activity of the Creativity and Leadership Project and included a session on Entrepreneurship and Energy. You'll read much more about this topic in the summer issue of OAM. In the meantime, take a look at the project's web site at www.oberlin.edu/creativity/.
I wonder if this project may "spawn" some bold entrepreneurs to create breakthrough actions that will ameliorate global climate change. Would that not be a lot like Marion Steele, Katharine Wright, and Jerry Greenfield? Will survivors of the climate crisis in the 21st century discover a few Oberlin alumni who made unique contributions to reversing it? I would bet on it.
If you have an intriguing story of an Oberlinian to share, I'd like to hear from you. Please write to me at billhilton@mac.com or send a letter to my attention to the Oberlin Alumni Association, 50 W. Lorain. St., Oberlin OH 44074.
Profile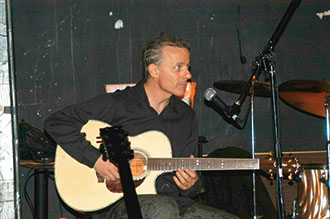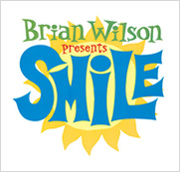 Seasoned Instrumentalist SMiLEs with Brian Wilson Band
Five plaintive French horn notes, repeated once, lightly spiced with harpsichord, bass, and sleigh bells and instantly recognizable by generations of fans, lead into "God Only Knows," one of the most iconic tunes in rock music history. Even Brian Wilson, the self-effacing genius who wrote it, will admit to that.
"This is one of my greatest accomplishments in songwriting," Wilson said during a show last year at the Keswick Theater outside Philadelphia, one stop on a short 40th-anniversary tour of Pet Sounds, where he and his band performed the landmark Beach Boys album in its entirety.
Wilson paused. Behind him, a slender musician lifted the horn to his lips. Then Probyn Gregory '79 played the famous intro, as he has many times since he joined Wilson's ensemble eight years ago.
Gregory says he still feels awed by the events that led him to share a stage with Wilson and the tight, dynamic group that brings modern energy to Beach Boys classics. "It's such an honor to be part of the renaissance of one of my great heroes," he says.
The journey started when he was a deejay at WOBC in Oberlin. "I knew a couple of songs off Pet Sounds, but hadn't heard the entire record," Gregory says. "I took the WOBC copy into one of the listening rooms, closed the door, and dropped the needle. When it was finished, I burst into tears."
After graduating from Oberlin with an English degree, Gregory studied at the Guitar Institute of Technology in Los Angeles. A confirmed Beach Boys devotee, he took out a classified ad in an alternative paper beseeching Capitol Records to release Wilson's unfinished 1967-vintage album masterwork, SMiLE. Only selected tracks from Wilson's mythical collaboration with lyricist Van Dyke Parks had ever been recorded or played live.
Gregory's plea fell on deaf ears, but his prayers were answered in a different way. By the mid-'90s, he was playing in a power pop band called the Wondermints, whose repertoire included what he calls "very careful renditions" of Beach Boys songs.
The group put together a Brian Wilson tribute show, which Wilson attended. He eventually invited members of the Wondermints to audition for him. Since that time, they have meshed with several top-notch Chicago-area musicians to form Wilson's regular band as the once-reclusive star has grown increasingly comfortable with performing.
Wilson and his band first toured Pet Sounds in 2002. In February 2004, after months of arduous rehearsal, they sold out London's Royal Festival Hall for the first-ever live performances of SMiLE. Seasoned performer Gregory had never been so nervous.
"We knew we could play the notes, but we weren't sure we could deliver the goods emotionally," says Gregory, who feared it would be hard to live up to 38 years of anticipation. But fans and critics raved about the SMiLE shows. A track off the subsequent studio recording, "Mrs. O'Leary's Cow," won a Grammy Award for Best Rock Instrumental.
A musical polymath who has performed and recorded with artists from the obscure to the illustrious (check out his list of credits at allmusic.com), Gregory studied trumpet as a youngster and now plays a variety of brass, string, and wind instruments as well as contributing backup vocals.
These days, Gregory gets regular session calls as a brass instrumentalist and holds down a day job as an editor at an economics research consulting firm. He and German songwriter/producer Julia Wolff, who met in Tokyo while Gregory was touring with one of his bands, the Mello Cads, were married two years ago.
Being in Wilson's band makes for some glamorous gigs. Gregory played at Wilson's induction ceremony at the British Rock Hall of Fame in 2006. But he says the chance to perform Pet Sounds and SMiLE continues to be a highlight. "To me, both albums have a real emotional through line that resonates with the audience."
Charter Beach Boys member Al Jardine joined the group on its most recent tour, reminding Gregory of how he was first smitten. "Hearing two-fifths of that original harmony just melts my heart,"he says.
Alumni in Service to Oberlin College
Alumni Share Their Real-World Expertise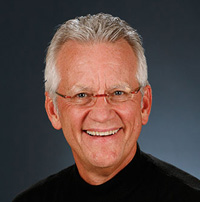 Timothy Gerber '69, a professor of music education at Ohio State University, was among the Oberlinians who returned to campus last semester to teach and talk with students. All programs were co-sponsored by the Oberlin Alumni Association. At the Conservatory of Music, Timothy delivered the talk, "Can the Arts Survive No Child Left Behind? Issues of Contemporary Secondary-School Music Education."
At Ohio State, where he earned the School of Music's Distinguished Teaching Award, Timothy teaches undergraduate and graduate students, advises doctoral candidates, and supervises student teachers. He often volunteers as a teacher in the Columbus Public Schools and served a term as national chair of MENC's Society for General Music. He has co-written educational materials for symphony orchestras and is a published expert on music teaching and learning in middle schools. (Sponsor: Department of Music Education, Oberlin Conservatory of Music)
---
Author and writing instructor Ellen Orleans, MFA '83, delivered the workshop "Instant Autobiography: Early Clues to a Queer Life" as part of a reunion celebration by Oberlin Lambda last October. In exploring her own memoir and fiction (and the work of other queer writers), Ellen discussed how life events separate, unite, and shape members of the LGBTQ community. Workshop participants then took part in a fun-for-all exercise in which they spoke and wrote about their own life-shaping childhood and teen years. (Sponsors: Oberlin Lambda and the Multicultural Resource Center)
---
Joey Plaster '00, in his workshop, "Collecting the Oberlin Lambda History One Interview at a Time" (also part of the Oberlin Lambda reunion in October), highlighted the importance of oral history in uncovering queer history. As the founder of Oberlin's LGBT Community History Project (www.oberlinlgbt.org), Joey talked with student writers about ways of working with narrators. Actively listening and responding to their stories, he said, makes the difference between blasé retellings and capturing the emotional morsels that breathe life into the collective past. After the workshop, students were paired with alumni to gather additional oral histories for the web site. (Sponsors: Oberlin Lambda and the Multicultural Resource Center)
---
David Dubois '84, a professor at the Institute for Health Research and Policy at the University of Illinois, Chicago, delivered the talk "Mentoring Relationships and Programs for Youth: Promises and Pitfalls." David, whose research on youth mentoring is relatively new, lists the seven C's of effective relationships: compatibility, capability, consistency, continuity, closeness, centeredness, and connectedness. (Sponsor: Department of Psychology)
---
Biologist James Sutherland '90, who heads a laboratory at an international biotech research center in Bilbao, Spain, presented a seminar to biology students. Jim works in the emerging area of biology known as proteomics and has spent much of his research career in Europe. He holds a PhD from Harvard, having done most of his dissertation work at the European Molecular Biology Laboratory in Heidelberg, Germany. (Sponsor: Department of Biology)
---
Kathleen John-Alder '75, a landscape architect, spoke with students about careers in the field and about her work in Roosevelt, New Jersey, which was a site of utopian planning in the 1930s. Kathleen lives in Roosevelt and holds a master of environmental design degree from Yale University. Her son, Wesley graduated from Oberlin in 2007. (Sponsor: Department of History)
Where are they now?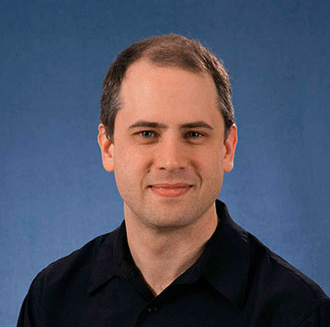 Cancer as an Evolutionary Disease
Carlo Maley '91 is aiming to save lives. Striving for better cancer prevention and treatment methods is the goal of his research at The Wistar Institute in Philadelphia. As an assistant professor of molecular and cellular oncogenesis, Maley studies the process by which normal tissue becomes cancerous, in his case by applying evolutionary biology, ecology, computational biology, and genetics.
As a senior at Oberlin, where he studied computer science and psychology, Maley earned one of the highest accolades an American undergraduate can receive: Great Britain's Marshall Scholarship. Financed by the British government, the Marshall awards academically elite American students with two years of graduate study in the United Kingdom.
Maley chose Oxford, where he earned a master's degree in zoology while continuing his Oberlin-inspired research into evolutionary theory and computer science. Next came MIT and a PhD in computer science. "I was nervous about competing with the crème de la crème of nerdom at MIT, but I found that Oberlin had prepared me well," he says. After finishing his dissertation on why there are so many species in the world, Maley started a postdoc at the University of New Mexico focusing on a virtually unstudied topic: cancer as an evolutionary disease.
He completed a second postdoc at Seattle's Fred Hutchinson Cancer Research Center, studying a pre-malignant condition called Barrett's esophagus. There, he and his colleagues showed how abnormalities in tumor suppressor genes (p16 and p53) are selectively advantageous to the tumor cells and are associated with clonal expansions—the production of "daughter cells" arising from a single cell. A current debate in cancer research centers around the relative importance of genetic instability—or high mutation rates—and clonal expansion in carcinogenesis.
"I've devoted my career to understanding the process of carcinogenesis and the evolution of therapeutic resistance that eventually leads to the death of patients," says Maley, who is staying true to the advice of his advisor at MIT: "be ambitious and aim high."
Having written many reviewed publications, book chapters, and reviews, Maley says he is enjoying his time as a teacher and researcher at The Wistar Institute, the country's first independent medical research institute. "It is much like talking about interesting research with a bunch of smart people, says Maley, who lives in Philadelphia with his wife, Hyojoo Kang. "It's a good life."
He credits his success to his peers and professors at Oberlin, where even seemingly small experiences—such as opening computer labs for students and watching students learn from one another—have left lasting impressions. "I now make my students work in a single room so they can all benefit from each other," he says.
Recently, Maley tracked down his closest Oberlin mentor, Rhys Price Jones, at George Washington University, where Maley gave a seminar. "In Rhys' introduction to my seminar, he reminded me that there were still items on my to-do list from my senior thesis that I never delivered to him."
And on Maley's current to-do list? Saving lives. "Saving millions of lives seems too hard," he says. "Tens of lives? I could do that by becoming a medical doctor. Trying to save thousands of lives seems about the right challenge."