Bookshelf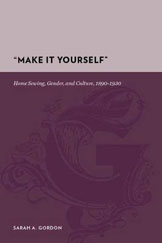 "Make it Yourself": Home Sewing, Gender, and Culture, 1890-1930
Sarah Gordon explores home sewing as a way to examine domestic labor, marketing practices, changing standards of femininity, and understandings of class, gender, and race. Gordon uses diaries, photographs, and government pamphlets, tissue paper patterns, dresses, sewing workbooks, and paper dolls to aid in her research.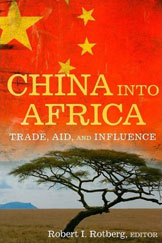 China into Africa: Trade, Aid, and Influence
Among the topics tackled are China's interest in African oil; military and security relations; the influx and goals of Chinese aid to sub-Saharan Africa; human rights issues; and China's overall strategy in the region. Contributors include Harry Broadman of the World Bank, Chin-Hao Huang of Stockholm International Peace Research Institute, and Ndubisi Obiorah of the Centre for Law and Social Action, Nigeria.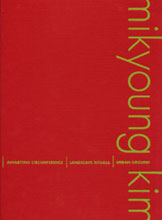 Mikyoung Kim: Inhabiting Circumference, Landscape Rituals, Urban Ground
Contemporary landscape designs come to life throughout this photo-filled book.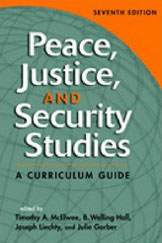 Peace, Justice, and Security Studies: A Curriculum Guide
Fully revised to reflect the realities of the post-September 11 world, this acclaimed curricular reference provides a comprehensive review of the field of peace, justice, and security studies. Seven introductory essays systematically cover the state of the discipline today, surveying current intellectual and pedagogical themes. Seventy classroom-tested syllabuses (should we use syllabi?) organized by topics and including course descriptions, schedules, bibliographies, and notes on successful teaching practices also are included. In keeping with the multifaceted nature of the subject, multiple perspectives are also given, among them political science, philosophy, and religious studies.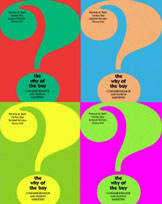 Why of the Buy: Consumer Behavior and Fashion Marketing
Consumer behavior affects all aspects of design, production, merchandising, and promotion in the fashion industry. The Why of the Buy addresses how psychology, sociology, and culture influence what, when, where, why, and how consumers buy what they buy. With topics ranging from consumer attitudes, personality, and values, to the global marketplace, ethics, and social responsibility, this text presents consumer behavior in an enthusiastic and relevant way that will attract and engage readers.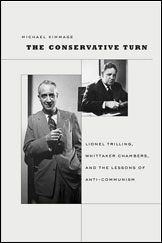 The Conservative Turn: Lionel Trilling, Whittaker Chambers, and the Lessons of Anti-Communism
Michael Kimmage tells the story of postwar America's political evolution through Lionel Trilling and Whittaker Chambers. In the 1940s and 1950s, the literary critic Trilling wrote essays that encouraged liberals to disown their radical past and to embrace a balanced maturity, while Chambers, a spy for the Soviet Union in the 1930s, was a major conservative thinker, and a theorist of the postwar conservative movement.
Fatal Journey: The Final Expedition of Henry Hudson
The English explorer Henry Hudson devoted his life to the search for a water route through America, becoming the first European to navigate the Hudson River in the process. In Fatal Journey, acclaimed historian and biographer Peter Mancall narrates Hudson's final expedition.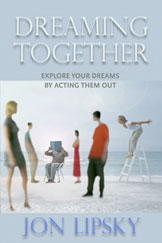 Dreaming Together: Explore Your Dreams by Acting Them Out
This book offers a playful, interactive way to get much more from dreams. It starts with storytelling fragments about those who dream recall [I'm not sure what this means], and leads to new ways of engaging the creative mind most people leave behind upon waking. The book also is useful and practical for actors who want to access emotions they must be able to perform convincingly.
Managing a Mediation Process
Each of the six chapters in this peacemaker's toolkit covers a different step in the process of resolving conflict by identifying what needs to be done and how best to accomplish it.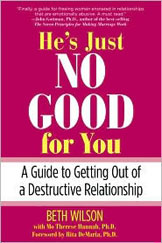 He's Just No Good For You: A Guide to Getting Out of a Destructive Relationship
Writer Beth Wilson and psychologist Maureen Hannah zero in on what a healthy relationship looks like. Wilson also instructs women of all ages on how to install "early detection" warning systems in their brains. As for those women already enmeshed in a destructive relationship, this book, with its reassuring, empowering style, can assist in identifying the problem, deciding whether or not to leave or to stay, and then acting on that decision.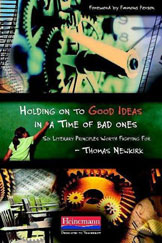 Holding on to Good Ideas in a Time of Bad Ones: Six Literary Principles Worth Fighting For
This book is for teachers who have struggled under top-down mandates, who have had to slavishly follow the script of a reading lesson, and who have ever felt that tests were driving instruction. Tom Newkirk defends teaching against this "cult of efficiency" by presenting six ideas worth fighting for, one of which tells teachers to "help students access deep knowledge and expand their thinking through time to write freely."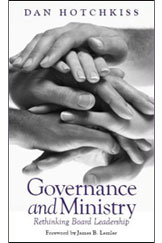 Governance and Ministry: Rethinking Board Leadership
Dan Hotchkiss offers congregational leaders a roadmap and tools for changing the way boards and clergy work together to lead congregations. According to Hotchkiss, the right governance model is the one that best enables a congregation to fulfill its mission: to achieve both the outward results and the inward quality of life to which it is called.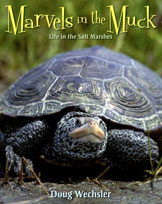 Marvels in the Muck: Life in the Salt Marshes
Young readers aged 10 and older will discover the natural wonders of salt marshes through easy-to-read text and colorful photographs. Salt marshes, home to an abundance of wildlife, grow in bays behind ocean beaches and where rivers flow into the sea.
Tequila Junction: 4th-Generation Counterinsurgency
Tequila Junction is a narco-counterinsurgency manual. Closely following this book's proposals, says H. John Poole, a military author and a Marine combat veteran of Vietnam, should allow U.S. victory in Afghanistan.
The Mermaids Tale: Four Billion Years of Cooperation in the Making of Living Things
Although relentless competitive natural selection is widely assumed to be the primary mover of evolutionary change, The Mermaid's Tale demonstrates how life more generally works on the basis of cooperation. The book reveals that the focus on competition and cooperation is largely an artifact of the compression of time—a distortion that dissolves when the nature and origins of adapted life are viewed primarily from developmental and evolutionary time scales.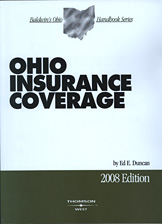 Ohio Insurance Coverage, 2008 edition
This book brings together numerous Ohio court decisions interpreting the principal provisions of the widely used commercial general liability (CGL) insurance policy and discusses the law of insurance coverage in Ohio. The first part of the treatise contains Ohio case law examining the major provisions of the CGL policy as well as selected analogous provisions of other liability policies. The second part contains Ohio case law dealing with coverage disputes and examines topics such as the duties to defend, indemnify, and settle, as well as intervention, reformation, supplemental proceedings, declaratory judgment actions, and bad faith.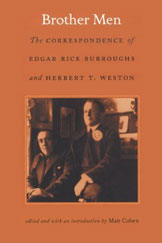 Brother Men: The Correspondence of Edgar Rice Burroughs and Herbert T. Weston
The trove of correspondence between Edgar Rice Burroughs and Herbert T. Weston that Matt Cohen discovered unexpectedly during a visit home includes hundreds of items—letters, photographs, telegrams, postcards, and illustrations—spanning from 1903 to 1945. Since Weston kept carbon copies of his own letters, the material comprises a record of a lifelong friendship that began in the 1890s, when the two men met in military school. The letters discuss marriage, war, disease, work, sports, and other subjects. Cohen is Weston's maternal great-grandson.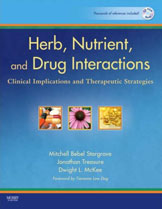 Herb, Nutrient, and Drug Interactions: Clinical Implications and Therapeutic Strategies
Presenting detailed, evidence-based coverage of the most commonly encountered therapeutic agents in modern clinical practice, this resource helps readers safely and effectively integrate herbal, nutrient, and drug therapy. Comprehensive clinical data, quick-reference features, and the insight and expertise of trusted authorities provide an understanding of how herbal remedies and nutritional supplements interact with pharmaceuticals and develop safe, individualized treatment strategies.
Making Religion, Making the State: The Politics of Religion in Contemporary China
This book combines cutting-edge perspectives on religion with rich empirical data to offer a challenging new argument about the politics of religion in modern China. The volume goes beyond extant portrayals of the opposition of state and religion to emphasize their mutual constitution as projects of modernity. With chapters written by experts on Buddhism, Protestantism, Catholicism, Daoism, Islam, and more, this volume will appeal broadly to those interested in politics, religion, and modernity in China.
Origins of Cuban Music and Dance: Changüí
This book is a study of changüí, a particular style of music and dance in Guantanamo, Cuba, and the roots of son, the style of music that contributed to the development of salsa, in Eastern Cuba. The book also highlights the connections between Afro-Haitian music and Cuban popular music through changüí.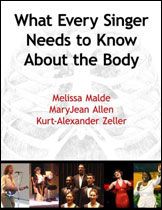 What Every Singer Needs to Know About the Body
What Every Singer Needs to Know About the Body gives singers and their teachers a Body Mapping resource, from anatomy and physiology to body awareness. The book helps them discover and correct misconceptions about the way their bodies are built and the way they function.
Music Box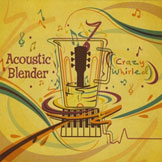 Crazy Whirled
This is the first studio recording from eclectic folk quartet Acoustic Blender, with original material provided by Jennifer Heitler-Klevans and Justin Solonynka. Songs such as Suspended in the Air capture the pathos of competing family priorities and Clarita tells a lovely tale of innocence and generosity.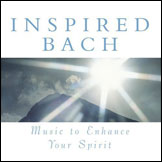 Inspired Bach: Music to Enhance Your Spirit
Featuring various artists and a range of pieces, Inspired Bach is music for the spirit, meditation, exaltation, and for the revitalization of the head and heart. Selections include Mass in B Minor, BWV 232, Canta, BWV 202, and Motet, BWV 230. Joanna Laufer and Kenneth Lewis also selected music for Inspired Joy: Music to Enhance Your Spirit (RCA Red Seal, 2001), which includes pieces by J.S. Bach, Ralph Vaughan Williams, and George Frideric Handel.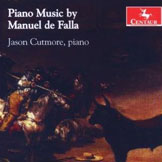 Piano Music by Manuel de Falla
Jason Cutmore's program of music by Manuel de Falla mixes the familiar with the unfamiliar. The most well known selections are from Falla's ballets El Sombrero de tres Picos and El Amor Brujo, and the Quatro Piezas Españolas.
American Reflections
Rhythmic vitality, lyricism, a fascination with folksong and virtuosity, and a distinctive American voice are traits that unite the four works on this recording performed by Leonard Garrison on flute and piccolo.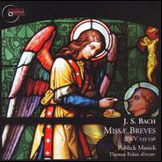 J.S. Bach Missæ Breves, BMV
233-234
The four short masses on this CD are Mass in F Major, Mass in A Major, Mass in G Minor, and Mass in G Major performed by the Publick Musick Orchestra and Chorus.
To add your recently published work to the list, write to us at alum.mag@oberlin.edu, typing "Bookshelf/Music Box" in the subject line, or mail your book or CD to Bookshelf/Music Box, OAM, 145 W. Lorain St., Oberlin, OH 44074. We accept works from commercial publishing houses, university presses, and most institutions, including government presses. All books mailed to the OAM are donated to the main library, in the author's name.