Bookshelf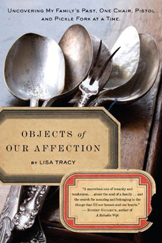 Objects of Our Affection: Uncovering My Family's Past, One Chair, Pistol, and Pickle Fork at a Time
After their mother's death, Lisa Tracy and her sister, Jeanne, are left to contend with several households' worth of furniture and memorabilia, much of it accumulated during their family's many decades of military service in far-flung outposts from the American frontier to the World War II–era Pacific. In this book, Tracy chronicles the wondrous interior life of those possessions and discovers that the roots of our passion for acquisition often lie not in shallow materialism but in our desire to possess the most treasured commodity of all: a connection to the past.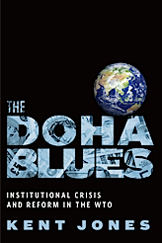 The Doha Blues: Institutional Crisis and Reform in the WTO
The collapse of the Doha Round hangs heavily over an already troubled world economy. Some have concluded that this failure is simply the result of a lack of political will and a preoccupation with issues such as terrorism. But as Kent Jones reveals, the World Trade Organization needs serious structural changes, not just political backbone.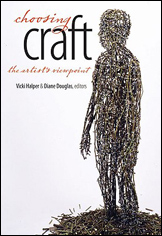 Choosing Craft: The Artist's Viewpoint
This book explores the history and practice of American craft through the words of influential artists whose lives, work, and ideas have shaped the field. Editors Vicki Halper and Diane Douglas construct an anecdotal narrative that examines the post-WWII development of modern craft, which came of age alongside modernist painting and sculpture and was greatly influenced by them as well as by traditional and industrial practices.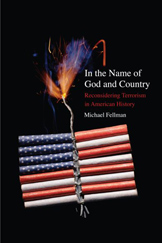 In the Name of Gold and Country: Reconsidering Terrorism in American History
In this narrative, Michael Fellman argues that terrorism, in various forms, has been a constant and driving force in American history. He also argues that there is an intrinsic relationship between terrorist acts by non-state groups and responses on the part of the state; he believes that both the action and the reaction constitute terrorism.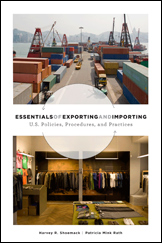 Essentials of Exporting and Importing U.S Trade Policies, Procedures, and Practices
International business, especially export-import trade, is no longer an option. It is a necessity for today's apparel industry to grow and generate profits—or just to survive in the global marketplace. The decision to export or import is best based on a company's or individual entrepreneur's careful and thorough analysis of its internal and external resources and capabilities. Calling upon the knowledge and expertise of industry professionals and government officials, the authors focus on the policies, procedures, and practices essential for success in the dynamic and expanding field of international trade.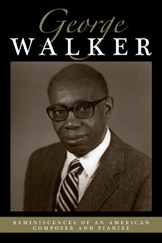 George Walker: Reminiscence of an American Composer and Pianist
Considered one of the most important American composers of the last century, George Walker has produced works that rank among the finest in contemporary classical music. In Reminiscences of an American Composer and Pianist, Walker recounts the most significant events in his life and distinguished career as a composer and a musician. Beginning with his childhood in Washington, D.C., Walker reflects on pivotal moments that shaped his development as an artist. He recalls his early childhood, his professional debut as a concert pianist, his studies in Europe, and his connections with some of the world's most famous musicians.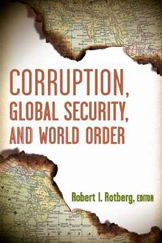 Corruption, Global Security, and
World Order
Today, global security is threatened as never before by fiscal uncertainty, competition and mutual suspicion among world powers, nuclear proliferation, terrorism, and tyranny. This book reveals corruption to be at the center of these global threats and proposes a combination of such remedies as positive leadership, enhanced transparency, tougher punishment, and enforceable new sanctions against shady activities. Robert Rotberg and a distinguished group of contributors discuss the global ramifications and implications of deeply embedded corruption.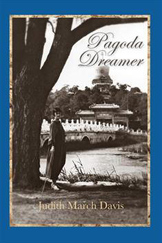 Pagoda Dreamer
In 1900, while fleeing China's murderous Boxer Rebellion, 2-year-old Dorothy Rowe saved the lives of her missionary parents. It was the first of many remarkable acts of survival in Asia and her later life in America. Her inspiring spirit is preserved in every word of this book. For almost 50 years, she wrote to a beloved sister about her yearning for romance and travel, her ideas on relationships and parenting, her worries, her sorrows, and her rapture. Excerpts from her candid letters tell her powerful story, which is illustrated with period photographs.
Micro Mania: A Really Close-Up Look at Bacteria, Bedbugs, and the Zillions of Other Gross Little Creatures That Live In, On, and All Around You!
Here's a big treat for every kid who loves the squirmy, icky, buggy, and the generally gross. Sensationally designed, with eye-opening, jaw-dropping photography, Micro Mania takes a closeup look at a world that's mostly invisible to us. It's an amazing universe that comes into large-scale focus on these pages, which showcase everything from luminescent, furry-green bacteria and flowerlike virus cells to maggots, mold, and more.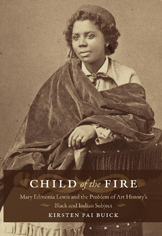 Child of the Fire
Child of the Fire is the first book-length examination of the career of the nineteenth-century artist Mary Edmonia Lewis, best known for her sculptures inspired by historical and biblical themes. Throughout this [[richly illustrated]] study, Kirsten Pai Buick investigates how Lewis and her work were perceived, and their meanings manipulated, by others and the sculptor herself.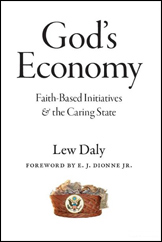 God's Economy
God's Economy reveals that virtually all of the critics, as well as many supporters, have long misunderstood both the true implications of faith-based partnerships and their unique potential for advancing social justice. Unearthing the intellectual history of the faith-based initiative, Lew Daly locates its roots in the pluralist tradition of Europe's Christian democracies, in which the state shares sovereignty with social institutions.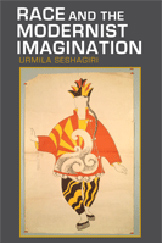 Race and the Modernist Imagination
In Race and the Modernist Imagination, Urmila Seshagiri finds that race, as a matter apart from imperialism, served as an engine for the creation of new literary forms by a wide range of writers, including Oscar Wilde, Ford Madox Ford, Katherine Mansfield, Rebecca West, and Virginia Woolf. In Seshagiri's view, race provided these writers with a set of tropes and plots that rejuvenated the British aesthetic tradition: New ideas and fresh forms found their way into British literature through characters and settings that evoked other peoples, other places.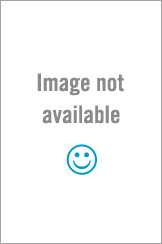 Serving Country and Community: Who Benefits From National Service?
Many decades, billions of dollars, and hundreds of thousands of volunteers after the creation of the first national service programs, it remains unclear who benefits from service, under what conditions these programs work best, and how exactly these service efforts contribute to the strengthening of communities. Serving Country and Community answers each of these questions through an in-depth study of how service shapes the lives of young people and a careful analysis of the strengths and weaknesses of these programs.
China, Cambodia, and the Five Principles of Peaceful Coexistence
Some scholars assume pragmatic or material concerns drive China's foreign policy, while others believe the government was once and still is guided by Marxist ideology. Conducting rare interviews with the actual policy makers involved in these decisions, Sophie Richardson locates what she believes are the true principles driving China's foreign policy since 1954's Geneva Conference.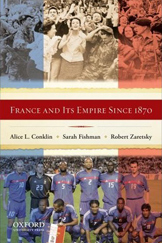 France and Its Empire Since 1870
Providing an up-to-date synthesis of the history of an extraordinary nation—one that has been shrouded in myths, many of its own making—France and Its Empire Since 1870 seeks both to understand these myths and to uncover the complicated and often contradictory realities that underpin them. It situates modern French history in transnational and global contexts and also integrates the themes of imperialism and immigration into the traditional narrative.
The Awakener, A Memoir of Kerouac and the Fifties
Firsthand witness to the beat literary movement, Weaver (Antonin Artaud: Selected Writings) pays homage to the man and the writer Jack Kerouac, whom she met and fell in love with in 1956. Befriending Kerouac, Allen Ginsberg, and comic Lenny Bruce, she makes these iconic counterculture figures tangible and captures New York's Greenwich Village of the '50s and '60s. The memoir reveals the author's own awakening—from discovering rock and roll through her personal sexual revolution to Buddhism.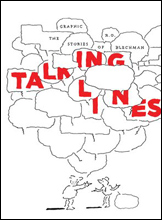 Talking Lines
Whether appearing in Harvey Kurtzman's short-lived comic magazine Humbug in the late 1950s, or the New York Times Book Review in 2004, Blechman's graphic stories are remarkably consistent. His simple yet sophisticated style is inimitable and instantly recognizable: jittery lines, barely sketched-out settings, and deadpan sensibility. Blechman's characters are frequently clueless sorts, hurling ridiculous actions into the winds of the time and being judged harshly for it by their creator. His sense of the satiric crops up frequently, and it is rarely applied with much subtlety.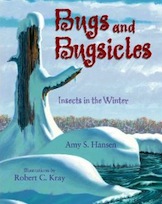 Bugs and Bugsicles: Insects in the Winter
Each fall, bugs disappear, and every spring they return. Where do they go? According to Hansen, some die, leaving their young safe in an egg sack or crawling along the bottom of a pond. Others fly distant places. And one even freezes to thaw out and live another day.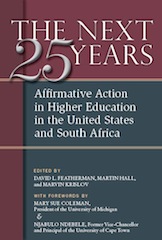 The Next Twenty-five Years: Affirmative Action in Higher Education in the United States and South Africa
The Next Twenty-five Years is an exploration of affirmative action's continued place in 21st-century higher education. The editors of the book assemble the viewpoints of some of the most influential scholars, educators, university leaders, and public officials. Its comparative essays span the political spectrum and dissect debates in two nations to elucidate the legal, political, social, economic, and moral dimensions of affirmative action in higher education and its role in contributing to a just, equitable, and vital society.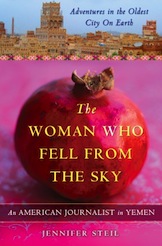 The Woman Who Fell From the Sky: An American Journalist in Yemen
Restless in her career and her life, Jennifer Steil, a gregarious, liberal New Yorker, initially accepted a short-term opportunity in 2006 to teach a journalism class to the staff of the Yemen Observer in Sana'a. Seduced by the eager reporters and the challenging prospect of teaching a free speech model of journalism there, she extended her stay to a year as the paper's editor-in-chief. In confronting the blatant mistreatment and strict governance of women by their male counterparts, she learns to appreciate the strength of Arab women in the workplace. While forging surprisingly deep friendships with women and men whose traditions and beliefs are in total opposition to her own, Steil learns a cultural appreciation she never could have predicted.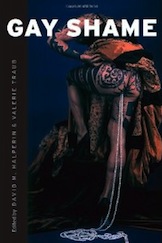 Gay Shame
Ever since the 1969 Stonewall Riots, 'gay pride' has been the rallying cry of the gay rights movement and the political force behind the emergence of the field of gay and lesbian studies. But has something been lost, forgotten, or buried beneath the drive to transform homosexuality from a perversion to a proud social identity? Have the political requirements of gay pride repressed discussion of the more uncomfortable or undignified aspects of homosexuality? Gay Shame seeks to lift this unofficial ban on the investigation of homosexuality and shame by presenting critical work from the most vibrant frontier in contemporary queer studies.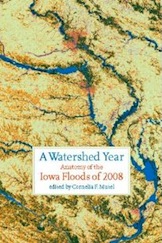 A Watershed Year: Anatomy of The Iowa Floods of 2008
In June 2008, the rivers of eastern Iowa rose above their banks to create floods of epic proportions; their amazing size—flowing in places at a rate nearly double that of the previous record flood—and the rapidity of their rise ruined farmlands and displaced thousands of residents and hundreds of businesses. In Cedar Rapids, the waters inundated more than nine square miles of the downtown area; in Iowa City, where the flood was also the most destructive in history, the University of Iowa's arts campus was destroyed. By providing a solid base of scientific and technical information presented with unusual clarity and a wealth of supporting illustrations, the contributors to this far-reaching book, many of whom dealt firsthand with the 2008 floods, provide a detailed roadmap of the causes and effects of future devastating floods.
Music Box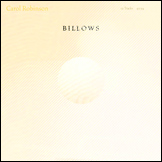 Billows
The instrument Carol Robinson uses is connect by various microphones to a computer that receives and transforms the instrumental sound. No overdubbing or other manipulation is used, merely sound vibrating freely in space, shimmering and floating, reacting to itself as well as to the acoustics of the room and in constant flux with the new instrumental input of the player interacting with it.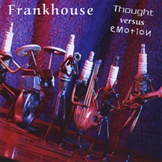 Thought Versus Emotion
Jazz for people not afraid of attitude. The sounds range from rollicking to thoughtful to soulful to experimental. Mostly original, covers of Stevie Wonder and Joni Mitchell. Trumpet, sax, electric guitar, bass, drums, brains.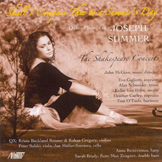 Shall I Compare Thee to a
Summer's Day
The mainstay of this series is the music of Joseph Summer, with premieres of two dozen of his 60-odd Oxford songs for one or more voices and various ensembles, as well as non-vocal pieces such as the ballet Dance of the Mechanics for string quintet. This disc, Shall I Compare Thee to a Summer's Day, presents works premiered during the third and fourth seasons, including several in collaboration with Boston-based string quartet QX.
William Ray Sings Arias, Duets, Musical Selections and Negro Spirituals
Baritone William Ray presents a compilation of European recordings he performed to sold-out audiences in German speaking countries. Ray, an opera and concert singer, also works as a television actor.
Send recently released work to alum.mag@oberlin.edu, and type "Bookshelf/Music Box" in the subject line, or mail your book or CD to Bookshelf/Music Box, OAM, 247 W. Lorain St., Suite C, Oberlin, OH 44074.
We accept works from commercial publishing houses, university presses, and most institutions, including government presses. All books mailed to the OAM are donated to the main library, in the author's name.