One More Thing
Nice Threads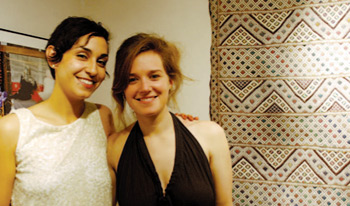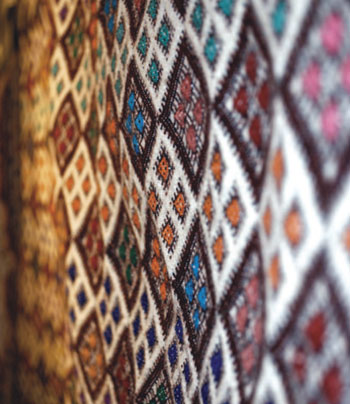 Alia Kate '08 took off what would have been her senior year to travel to Morocco and learn Arabic. A politics major with a concentration in international studies focused on the Middle East and North Africa, Kate became enthralled with Moroccan rug-weaving, the one type of artisanwork that was the exclusive domain of women. She learned that middlemen absorb most of the profit from the women's work, so she founded Kantera Crafts, a fair-trade rug importing business that allows more of the profits to go to the producers. In 2008, Kate was awarded a $20,000 Creativity & Leadership Fellowship from Oberlin to bolster her fair trade venture.

In 2010, Kate and photographer Anna Beeke '07 traveled to Morocco and documented the lives of the weavers. The result is the traveling exhibit Untangling Threads: Women Artisans in Morocco's Rug Weaving Industry, which debuted at New York's Synchronicity Fine Arts, a nonprofit gallery near Union Square, in December.

For more information on Kantara Crafts and to learn about the traveling exhibit, visit www.kantaracrafts.com.
Photos by Jeff Hagan '86