Bookshelf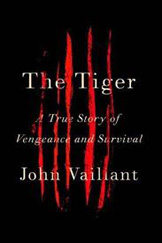 The Tiger: A True Story of Vengeance and Survival
Reading John Vaillant's The Tiger: A True Story of Vengeance and Survival provokes the same thought you get reading a very long New Yorker article: wow, is this thorough. Part character-driven crime procedural, part geopolitical exploration, part Animal Planet best-of reel, Vaillant takes one strange and vicious interaction between a man and a tiger and traces nearly every strand that led to that point back to its origins, sometimes traveling decades. Along the way we learn Perestroika had a significant downside, Russia's Far East can be pretty miserable, pinecones have surprising economic importance, and sometimes there is no line between right and wrong, just a slowly fading, murky gradient. But don't worry if you're not interested in learning—it's also a page-turner. —Jeff Hagan '86
Crossing the Barriers: The Autobiography of Allan H. Spear
"I join with all Minnesotans who mourn the loss of Allan Spear. His evenhandedness, command of the issues, and ability to reach across the aisle and work with colleagues of both parties were legendary and should inspire us all. He was a man of great courage who served as one of this nations first openly gay legislators." —Senator Barack Obama, October 2008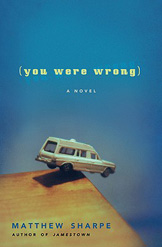 You Were Wrong
Salon calls Sharpe's novel "A work of hectic brilliance and immense sadness."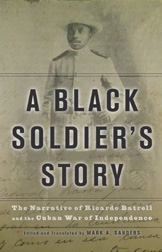 A Black Soldier's Story: The Narrative of Ricard Batrell and the Cuban War of Independence
This book tells the story of 15 year old Afro Cuban field hand Ricardo Batrell who, though poor and uneducated, believed in the promise of Cuba Libre and joined the rebel army fighting for Cuba's independence. After the war ended in 1898, Batrell taught himself to read and write, publishing a memoir of his wartime experiences- the only autobiographical account of the war written by an Afro-Cuban soldier.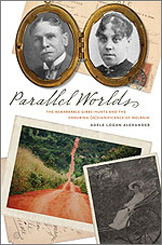 Parallel Worlds: The Remarkable Gibbs-Hunts and the Enduring Insignificance of Melanin
When William Henry Hunt married Ida Alexander Gibbs, who graduated Oberlin in 1884, their wedding was a glittering Washington social event. Parallel Worlds tells the story of how their lives were turned upside down in turn-of –the-century America, which placed severe restrictions on the couple due to their mix-raced backgrounds.
The Lost Minyan
An intricately woven tapestry of historical fiction, The Lost Minyan profiles ten families coping with the trauma of living between worlds after a substantial number of Spain's Jewish community, once the largest in Europe, converted to Catholicism either voluntarily or through physical or psychological coercion. Attempting to navigate the mandates of the church and their own idiosyncratic version of Jewish customs, the families struggle to hide their secrets from neighbors, servants, children, and even spouses.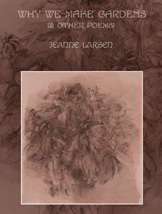 Why We Make Gardens (& Other Poems)
"Here is a poet perceptive and skilled. Here is a book where each poem is a garden, a rhythmic field of change, an artificial paradise, a time-marked place of pleasure and renewal." —goodreads.com
Time Binds: Queer Temporalities, Queer Histories
Challenging queer theory, Time Binds emphasizes the critique of temporality and history as crucial to queer politics, forming a powerful argument that temporal and sexual dissonance are intertwined, and that the writing of history can be both embodied and erotic.
Chamber Music: A Listeners Guide
From Arensky to Zemlinsky, James M. Keller provides inviting and up-to-date essays on 192 seminal works by 56 composers, exploring the stories behind these compositions, the circumstances of their creation, how they fit into the composers life and works, how performers have dealt with their specific challenges, and how critics and audiences have received them.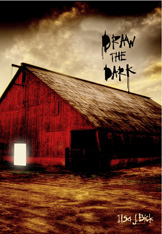 Draw the Dark
"Based on a little-known fact of the United States' involvement in World War II, Draw the Dark is a dark fantasy about reclaiming the forgotten past and the redeeming power of love." —Amazon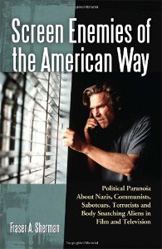 Screen Enemies of the American Way: Political Paranoia About Nazis, Communists, Saboteurs, Terrorists, and Body Snatching Aliens in Film and Television
America has a long history of movies where it has been infiltrated by the enemy, whether that enemy be Japanese, German, Muslim, Soviet, or extraterrestrial. Sherman discusses how these films fuel paranoia, convincing Americans that their freedoms are at risk of destruction.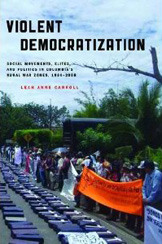 Violent Democratization: Social Movements, Elites, and Politics in Columbia's Rural War Zones, 1984-2008
Carroll analyzes the ways in which the tactics of social movements and elites shifted as national political trends moved from greater political freedom, rapid decentralization, and peace overtures toward guerrilla groups characteristic of the 1980s and early 1990s, to the reversal of these trends and the major escalation of armed conflict and U.S. military aid thereafter.
When We Were Strangers
Schoenewaldt's heartbreaking debut is a late 19th century immigrant coming-of-age story of poor, plain Irma Vitale. When Irma's mother dies, she warns her Irma that leaving their little Italian village dooms her to die among strangers. A few years later, Irma, frightened of her increasingly lustful father, leaves her village and, armed only with her sewing skills and a small dowry, secures passage on the Servia, where she meets the first in a series of helpful strangers who will color, shape, and add the occasional zest of danger to her journeys.
Graphic Women
Some of the most acclaimed books of the twenty first century are autobiographical comics by women. Hillary L. Chute explores the work of five female cartoonists that move the art of autobiography and graphic storytelling in new directions, expressing difficult, even traumatic stories through the depiction of sex, gender, and lived experience.
The Realisms of Berenice Abbott
The Realisms of Berenice Abbott, provides the first in-depth consideration of the work of the photography Berenice Abbott. In telling Abbotts story, Weissman reveals insights into the politics and social context of documentary and presents a thoughtful analysis of why documentary remains a compelling artistic strategy.
Terri Weissman '91
What Really Happened to the 1960s: How Mass Media Culture Failed American Democracy
Emphasizing the tensions between capitalism and democracy, Morgan investigates the fate of democracy in our media driven culture. He reminds us of what really happened— then shows us how the media trivialized and satirized those events, co-opting, and commercializing the decade's legacy and, in doing so, robbing it of its more radical, democratic potential.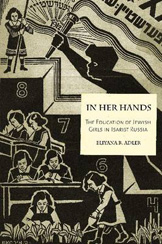 In Her Hands: The Education of Jewish Girls in Tsarist Russia
Adler dispels the myth that all education in Russia was reserved for boys by showing that a dedicated group of educators and administrators worked to provide new opportunities for a diverse group of Jewish girls. She consults several major archives, including those of the former Russian Ministry of Education, along with contemporary periodicals, educational materials, and personal memoirs to provide a remarkably complete picture of education for Jewish girls in Russia in the mid- to late nineteenth century.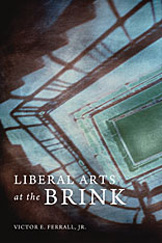 Liberal Arts at the Brink
The demand for liberal arts education has radically diminished, leaving many liberal arts colleges at risk, struggling to survive. Ferall discusses the uncertain future of liberal arts colleges in today's highly competitive, vocation geared environment.
FACULTY
The Impossible Border: Germany and the East, 1914-1922
Between 1914 and 1922, millions of Europeans left their homes as a result of war, postwar settlements, and revolution. In The Impossible Border Annemarie H Sammartino explores these waves of migration and their consequences for Germany, while showing the significance of migration for understanding the difficulties confronting the Weimar Republic and the growing appeal of political extremism.
2010