Doll Revolution
Tanya Lee Stone '87 explores an icon in plastic with The Good, the Bad, and the Barbie.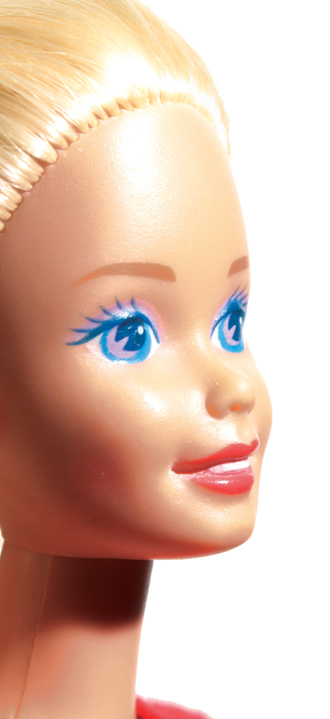 A hand-lettered poster and a table of fanciful figures sculpted from corks, wire, and fabric scraps welcome author Tanya Lee Stone '87 to a Vermont elementary school. The miniature animals, clowns, and acrobats were crafted by the students, who were inspired by Stone's award-winning book Sandy's Circus, a 2008 picture book biography about artist Alexander Calder.
"When I find out about someone interesting, I can't let go of them," Stone tells her young audience in the school's auditorium, standing behind a parade of some of the 90 books she has authored. "I really want to learn more about them, and I think that kids should know about them. I want to share that person with the world."
Through her stories about groundbreaking personalities such as Calder, Ella Fitzgerald, Amelia Earhart, and women's suffrage activist Elizabeth Cady Stanton, Stone, who left New York and a career as a children's book editor to be a writer in Vermont in 1996, has built an impressive reputation for bringing important historical and cultural figures to life for children and teens. In February, the book won the Golden Kite Award for non-fiction, given by the Society of Children's Books Writers and Illustrators.
"Tanya is one of the best informational writers out there," says children's literature authority Anita Silvey, former editor-in-chief of The Horn Book magazine. "She always manages to find an interesting handle on a subject, and she does an enormous amount of research. Through the passion in her voice, she conveys how much she cares about the topic. She's also still very much in touch with her audience. That's how you make great books."
Over the years, Stone has amassed a firmament of starred reviews and awards, topped in 2010 by the American Library Association's prestigious Sibert Medal for the most distinguished informational children's book of the year. Almost Astronauts: 13 Women who Dared to Dream relays the story of the first women to pass NASA's astronaut training program in the early 1960s, only to be shut out because of their gender.
"The story of these women grabbed me from the moment I learned about it," Stone said in her acceptance speech last year. "I could not get over that so few people knew of this episode in our American history. I wanted kids to know one more important story about women who have persevered, allowing girls today to enjoy more choices in the world."
So, naturally, her next topic to tackle was…Barbie?
"I write about strong women," Stone tells the schoolchildren. "You might not think Barbie fits, but it does."
Her newest book, The Good, the Bad, and the Barbie (Viking Juvenile, 2010), was born during a discussion about a 20th century biography series. "My editor asked if there was anyone I wanted to write about: an American icon, someone kids and teens were familiar with, who's made a significant impact on our culture," says Stone. "I said, 'Barbie,' and she laughed. But I was serious."
Stone, whose own feelings about Barbie never ran strong one way or the other, nevertheless recognized the influence and controversy represented by the doll's 11½-inch, shapely frame. Barbie's extreme measurements (which, if applied to a 5-foot-6 woman, are said to be 39-21-33) have been blamed for contributing to poor body image for girls and young women. Stone even cites a study that concluded a human Barbie would weigh too little to menstruate. Barbie is also criticized for emphasizing clothes and appearance, for multicultural versions some saw as insensitive, and for career options that are merely superficial nods to political correctness. Stone addresses these topics in her book, while also quoting girls and women who said that the doll allowed them to role play and empowered them to dream of becoming doctors, astronauts—whatever they wanted.
"My editor asked if there was anyone I wanted to write about: an American icon, someone kids and teens were familiar with, who's made a significant impact on our culture. I said 'Barbie,' and she laughed. But I was serious."
— Tanya Lee Stone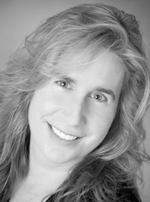 Tanya Lee Stone
Barbie emerged not from an all-male 1950s corporate boardroom, but from the mind of Ruth Handler, a self-made businesswoman who cofounded toy company giant Mattel and invented Barbie for older girls to play dress-up.
"Her figure was the beauty ideal of the time, like Marilyn Monroe," says Stone. "She was designed as a mini mannequin, so clothes would look good on her." The original Barbie Teenage Fashion Model soon pursued other careers, albeit initially traditional roles like teacher and nurse. Stone quotes Handler, who struggled herself to balance motherhood and career: "Barbie has always represented the fact that a woman has choices." By 1973 Mattel had created Surgeon Barbie (although in her mini scrub dress and bare legs, Stone suggests, she would have been barred from the operating room).
The Good, the Bad, and the Barbie made numerous best of 2010 lists and earned starred reviews for its balanced investigation of the icon and its creator.
"The way Tanya writes about women breaks down their courage into bite-size pieces of action, heart, humor, passion, and vision," says Jess Weiner, self-esteem author and Seventeen Magazine columnist. "Every girl can relate to having those qualities within her. Tanya's work is about finding the role model within us. It reaches out to girls in a personal and gripping manner and asks them to consider their life just a bit more grand, a bit more daring, and a bit more bold. It's a history lesson and an invitation for greatness."
Stone's next books include biographies on Nobel Laureate social worker Jane Addams and on Elizabeth Blackwell, the first woman doctor in America. She's also writing Courage Has No Color, about the first black paratroopers in World War II.
"These are stories that should be in the textbooks but aren't," Stone says. "I like filling in the holes of our American history fabric."
Melissa Pasanen is a Vermont-based freelance journalist and coauthor of Cooking with Shelburne Farms, a 2007 New York Times notable cookbook.