A Commitment to Humanities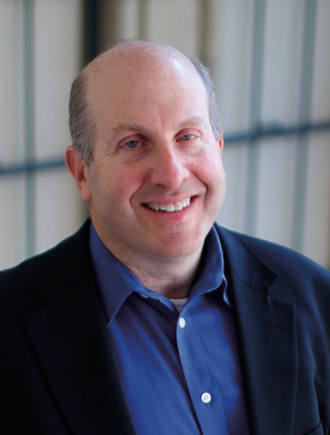 I attended the presentation of the National Medal of Arts and the National Humanities Medal in early March at the White House. In 2010, the Oberlin Conservatory received the arts medal. This year's ceremonies were inspiring, and I heard many laudatory comments about Oberlin's leadership in the humanities and the arts.
At a panel featuring the humanities medalists, I asked what should be the role of the humanities in an undergraduate curriculum. The answers were revealing. Professor Stan Katz, the renowned legal historian and higher-education policy expert at Princeton University, suggested that humanities study has become too specialized. In his view, general education courses, such as those popular at Columbia University in the previous century, should be encouraged.
Professor Roberto Gonzalez Echevarria, Sterling Professor of Hispanic and Comparative Literatures at Yale, stressed the importance of understanding and appreciating text in this visual age. Wendell Berry, Kentucky poet, author, environmentalist, and farmer, asserted that humanities study should focus on the big questions: "Who are we? Why are we here? What is this place?" The answers to these questions, he said, could not be provided by any one department. Arnold Rampersad, Stanford University professor and eminent biographer of Langston Hughes and Ralph Ellison, urged that faculty instill a love and appreciation of language and text, arguing that deconstruction and criticism too often result in a sense of hollowness. Marguerite Barzun, who represented her husband, the legendary historian Jacques Barzun, asserted that in light of America's growing diversity, focus on multiculturalism and languages is critical.
In a statement that invoked Oberlin specifically, Professor Katz said he thinks smaller institutions such as Oberlin have a better chance of leading in promoting the study of humanities in these ways.
Those remarks reminded me that so many people, including some who have never been to Oberlin, strongly believe in the exceptional quality of our teaching, scholarship, and engagement with the world. Those attributes can be seen in the achievements, creativity, and drive of faculty members such as David Boe, the brilliant teacher, performer, and dean. We recently honored David and his wife, Sigrid, for their outstanding service to our community. Thanks to a generous alumni gift, the conservatory is creating an endowed professorship aptly named the David Boe Chair in Organ Studies. Rhiannon Giddens '00 also embodies Oberlin's traditions of creativity, interdisciplinary thinking, and lifelong learning. Ms. Giddens is a member of the ground-breaking band the Carolina Chocolate Drops. The group won a 2010 Grammy Award for Best Traditional Folk Album.
As I write this, Oberlin's faculty, students, alumni, parents, and friends are putting Oberlin's teaching and values to work in the momentous events taking place in North Africa, the Middle East, and Japan. Their aid efforts exemplify Oberlin's commitment to humanities and humanity.