Alumni Notes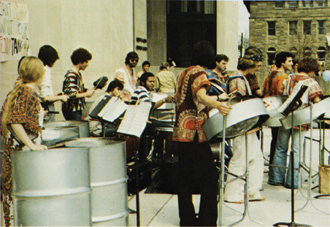 Oberlin Steel is the name of the steel drum band based at the college, though some alumni might know it by the name it had until 2001: the Can Consortium. OSteel, as it is affectionately known, usually has between 12 and 16 members, plus auxiliary percussionists and a set drummer. While its repertoire has changed in its more than 30 years of existence, it maintains a musical spirit in the tradition of the great steel bands of Trinidad. It also performs arrangement of salsa, calypso, and jazz tunes, as well as original compositions and arrangements by band members. OSteel has played at the Lincoln Memorial in Washington, D.C. and Central Park in New York City, but the group is also known for incendiary performances on the steps of Finney Chapel following Illumination. A reunion of the original Can Consortium will take place during this year's Commencement/Reunion Weekend. Steel drum alumni can see updates on their bandmates and log their own at www.oberlin.edu/stuorg/osteel/f-alumni.html. Learn more about the reunion by visiting Facebook and searching "Oberlin Steel/Can Consortium 30th Anniversary."
Exercise Your Right to Vote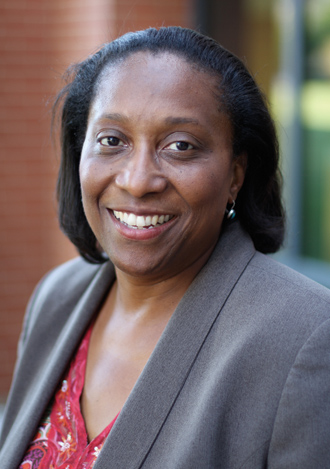 This past year, you've been asked to vote on a number of occasions, and, being an Obie, you most likely sported an "I voted today!" sticker with pride as recently as November. This spring, you have the opportunity to cast another crucial vote—this time for an alumni-elected trustee! [Please see page 30.] It's an incredibly simple way (no waiting in long lines) to give back to Oberlin.
All Oberlin graduates are eligible to participate in the alumni-elected trustee election process, a tradition that dates back to 1878. Oberlin is unusual among liberal arts colleges in that six of the 34 seats on its Board of Trustees are filled through direct election by alumni. The process begins with letters of nomination sent in by alumni. Nominees are reviewed by the Alumni Council's Trustee Search Committee, which selects two finalists. Once approved by the Alumni Council, the slate is put to a vote before all graduates. One trustee is elected each year for a six-year term.
Given how passionate and involved Oberlin alumni are as a whole, you might be surprised to learn that alumni participation in the trustee elections has hovered around 10 percent for many years. We need more alumni to exercise their right to vote! Therefore, anonymous donors have pledged one dollar to the Alumni Fund for every vote received beyond the 3,184 that were cast in the last election. Help choose the leadership of Oberlin College—and help out the Alumni Fund—by voting. It's free to you and conveys an important message about how much alumni care about their alma mater.
Alumni-elected trustee elections have traditionally taken place during the fall. This year, the Trustee Search Committee has adjusted the election timeline to reduce the amount of time between the conclusion of the election and when the chosen candidate takes his or her seat on the Board of Trustees on July 1. The goal is for the process to be more beneficial to the candidates and the college.
The Board of Trustees is the governing body of Oberlin College. It manages the welfare of the college and entrusts the day-to-day operations to the president. Trustee responsibilities include: participating faithfully and consistently in board and committee meetings and other board functions; preparing for meetings by studying the agenda and its supporting material, and participating in those meetings by sharing experiences and skills; helping to open doors on behalf of Oberlin, to secure financial, human and political resources necessary for the college to accomplish its mission and purposes successfully; serving Oberlin as a whole, rather than representing the interest of or making conclusions solely on the basis of the views of any particular constituency; and recognizing that the board, as a corporate body, approves college policies and monitors their implementation.
Alumni-elected trustees are full board members with no distinction from other board members, with the exception that they additionally serve on Alumni Council and periodically meet with alumni in that capacity.
Alumni can be very proud of the trustees who were chosen by the alumni body in past elections: Robert J. Frascino '74, Amy Chen '79, Alan W. Houseman '65, Kofi Lomotey '74, Danette DiBiasio Wineberg '68, and Diane Yu '73. If you'd like to read up on their lives, backgrounds, and accomplishments, visit http://new.oberlin.edu/office/general-counsel-and-secretary/trustees.
The candidates for this spring's election are Terence Dougherty '91, general counsel at the American Civil Liberties Union since 2005, and Danette DiBiasio Wineberg '68, vice president and general counsel to The Timberland Company since 1997. The alumni trustee elected this spring will serve a six-year term (July 1, 2011 to July 1, 2017).
Even if you believe that both candidates are qualified for a position on the Board of Trustees, and will serve Oberlin College well in the coming years, please take the time to review their credentials and vote!
A Match Made in Oberlin: Finding Love on Computer Date Night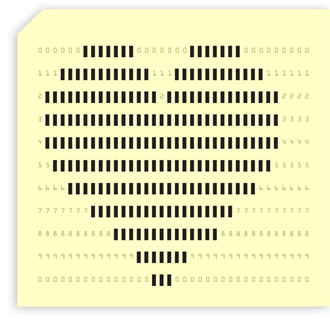 Paul Lewis was a freshman interested in early computer programming when he unwittingly matched two romantic partnerships at Oberlin. In the early 1960s, decades ahead of Internet dating services, Lewis had the idea of using computer programming to match compatible dates. He was still exploring majors—he tried economics and math before settling on philosophy—when the future sociologist in him wondered, "What is it that brings people together?"
Oberlin, after all, was a fairly homogenous group in an era of curfews and chaperones and separate dorms for women and men. Some would say that going steady was a lot of work that took time away from studies.
"Finding a date is a haphazard process," says Lewis, who earned his doctorate in sociology at the University of California, Berkeley. "I've always been interested in how people find someone to marry. I thought, 'How can we make it more systematic?' And what's more systematic than a computer?"
In April 1965, Lewis used the mainframe computer in the physics department to coordinate a "computer date night." Interested students answered a questionnaire, and Lewis programmed the computer using Fortran code with keypunch cards to match up couples.
The survey asked students basic questions about their hobbies and interests, like their preference for music, sports, or books, as well as what qualities they would look for in a mate. The participants were contacted with their computer-matched dates, and on that same night the man was instructed to go to the woman's dorm to meet her. Afterward, there were parties and planned entertainment on campus for the couples.
"It was like a one-night extravaganza," recalls Mike Faden '65, who was matched with Janice Nakano '65, a French major, who became his wife of nearly 45 years. "There was a faculty show and live entertainment. Everyone went out that night and had a good time. Almost two-thirds of the students participated."
Mike says Janice was dating someone else at the time, but that didn't deter him from asking her out on another date. They were both seniors looking forward to graduation. They went their separate ways after commencement.
Just a few months later, Janice was teaching at an elementary school in Connecticut, and Mike was writing for a newspaper in Massachusetts. The alumni office sent out a booklet with classmates' addresses. Mike was still interested in Janice, so he sent her a card. They reconnected, and they married a year later.
Alums Steve Sinding and Monica Knorr had already been dating since their sophomore year. They scheduled their wedding right after graduation in 1965. They answered the questionnaire. Of course, the computer matched them up, too. They're still married and living in Vermont.
Lewis doesn't consider himself a matchmaker in his personal life. He says he never bothered to answer the questionnaire himself—he was already dating, and he didn't dare match himself with a different woman.
"This was certainly the first computer dating," says Lewis. "I would still recommend it for a group like Oberlin. Heck, it's a good way to get to know people."
Mike Faden says it was difficult to find time for romantic interests when he was a student. Most people he knew were intensely focused on their studies. But, who knows? Maybe he and Janice would never have met if it hadn't been for one curious student learning how to program code for a mainframe computer.
"The survey measured a combination of similar interests and different attitudes, which was true in our case," Mike says. "We traveled in totally different circles. Janice lived in French House and hung out with other French majors. I worked for The Review and hung out with friends who were into sports and politics."
The Fadens live in Bethesda, Maryland, with two grown daughters. Janice is a semi-retired school administrator, and Mike is a legislative attorney with the Montgomery County government.
Lewis was a Shansi fellow in Taiwan before he pursued graduate studies in sociology. He is retired from the U.S. Regulatory Commission.
And although his classmates can thank him for marital bliss, Lewis says he has never married.
—Amanda Nagy
Regional Roundup
What's Happening in Your Region?
Find out at ObieWeb, www.oberlin.edu/alumni/oberlinClubs.
Oberlin Club of Southern California –
Faculty Lecture and Performance Series
More than 50 Obies from around L.A. came out to meet and congratulate Oberlin Professor David Orr, winner of the 2010 Green Prize Pioneer Award, at the Santa Monica Public Library in November. Professor Orr discussed the Oberlin Project, a city-wide strategy to transform Oberlin—college and town—into a sustainable model of a thriving community.
Oberlin Club of San Francisco Bay Area –
Ninth Annual Alumni Concert
Obies from around the Bay Area joined organizer Poppy Dorsam '86 and John Keller, Oberlin's Director of Alumni Regional Activities & Education, at the Community Music Center for an evening of diverse alumni musical performances ranging from classical to jazz to folk.
Oberlin Club of New York City –
MOMA Exhibit Tour
NYC Obies joined architect Jonathan Kirschenfeld '76 in December for a special Oberlin alumni tour of the Museum of Modern Art's exhibit "Small Scale, Big Change: New Architectures of Social Engagement."
Oberlin Club of Washington D.C. –
Second Annual Celebration of Obies in D.C.
For the second year in a row, more than 300 D.C.-area Obies joined President Krislov at the Russell Senate Building to celebrate the numerous Obies and current student interns working in our nation's capital. This year we were joined by U.S. Representatives Marcy Kaptur and Dennis Kucinich; our event featured speaker Cynthia Hogan '79, chief counsel to Vice President Joe Biden.
Oberlin Club of New Mexico –
Faculty Lecture and Performance Series
New Mexico Obies turned out for an exciting concert in January featuring Oberlin Professor of Organ James David Christie, followed by a potluck dinner at the home of regional coordinator Josh Gonze '84.
Oberlin Alumni Association –
Oberlin Club of London Set to Launch!
Preparing to launch Oberlin's first international alumni club is Professor of Musicology Charles McGuire '92, who, with his wife, Cleveland regional coordinator Kira McGirr '06, invited London area alums to join them for an Obies Night Out in London to learn how to get involved in launching Oberlin's first international alumni club.