Bookshelf
Locavore Lit
Hungry? Grab a cookbook. When you head to your local (we hope) bookstore, check out one of these Obie titles—they'll tell you the histories of what we eat, why we eat it, and where we can go to find more.
Build a Better Pie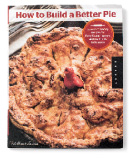 Millicent Souris '95 doesn't present your average book of pie recipes with How to Build a Better Pie: Sweet and Savory Recipes for Flaky Crusts, Toppers, and the Things in Between (Quarry Books, 2012)—she shows you exactly how to make them with illustrated step-by-step preparation. Souris knows her way around a rolling pin; the self-taught pie maker has worked all over the country and currently teaches pie-making workshops at the Brooklyn Kitchen in New York.
---
Castle Street Café

Michael Ballon '78 offers recipes and techniques in the Castle Street Café Cookbook (Gadd & Company, 2008). In 1989, top chef Ballon left New York City to open his own restaurant, the Castle Street Café, in the Berkshires town of Great Barrington, Massachusetts. With photographs and careful instructions, Ballon teaches the home chef how to make not only dishes straight from the Castle Street Café menu, but some of his favorites from around the world.
---
Cook Food, Build Community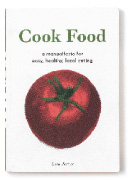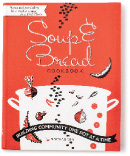 Founding editor of Bitch magazine Lisa Jervis '93 provides recipes of the vegan and farmers' market-friendly variety in Cook Food: A Manualfesto for Easy, Healthy, Local Eating (PM Press, 2009), and Martha Bayne '90 offers up tasty recipes for healthy comfort food with her Soup & Bread Cookbook: Building Community One Pot at a Time (Surrey Books, 2011). The founder of Soup & Bread, a weekly soup dinner and hunger-relief fundraiser in Chicago, Bayne sees food as a way to create community, drawing people together and helping them reach out to others.
---
Background Reading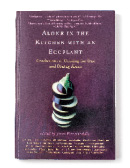 Not looking for a recipe, but still want to read about food? Sipping his way through the Aloha state in The Hawai'i Coffee Book: A Gourmet's Guide from Kona to Kaua'i (Watermark Publishing, 2008),Shawn Steiman '87 offers tips on which cafés and farms to visit, coffee recipes to try, and festivals to attend. In Alone in the Kitchen with an Eggplant: Confessions of Cooking for One and Dining Alone (Riverhead Books, 2007), editor and New York City literary agent Jenni Ferrari-Adler '99 gathers up a collection of short stories highlighting the pleasures of eating—and cooking—for one. Look out for pieces by MFK Fisher, Nora Ephron, and Dan Chaon.
---
An Edible History, A Sustainable Future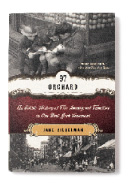 Community is at the forefront of 97 Orchard: An Edible History of Five Immigrant Families in One New York Tenement (Harper, 2010). Written by Jane Ziegelman '84, curator and host of Culinary Conversations at the Lower East Side Tenement Museum in New York, 97 Orchard centers around the Lower East Side at the turn of the century, a time when European immigrants were pouring into the city to build new lives while keeping their roots alive through family and traditional recipes. And speaking of roots, check out Building Soils for Better Crops: Sustainable Soil Management (Sustainable Agriculture Research & Education, 2009), an easy-to-understand guide on soil management for everyone from educators to gardeners, by Fred Magdoff '63. In an age where the green movement is on everyone's minds, it's important to go back to the root of it all—the plant's ability to capture solar energy.