Bookshelf
Girls to the Front: The True Story of the Riot Grrrl Revolution
Sara Marcus pulls together the loose and distant strands of a cultural force that was part music scene, part movement. Vanity Fair says the book "is not only a historical rockument of the revolutionary '90s counterculture Riot Grrrl movement, which birthed the DIY feminist punk scene, but also a rousing inspiration for a new generation of empowered rebel girls to strap on guitars and stick it to The Man."
Music Was It: Young Leonard Bernstein
By the time you read this short blurb, Susan Goldman Rubin will probably have written another book. The award-winning author has written 45 books for young people, many of them centered in the arts, some of them exploring Judaica, and some, like this title, both. Kirkus Review says Music Was It is an "impeccably researched and told biography."
Theater of the Avant-Garde: 1950-2000
Socialist Devotees and Dissenters: Three Twentieth-Century Mongolian Leaders
The Orphan Sister
Russia on the Edge: Imagined Geographies and Post-Soviet Identity
Ai Weiwei's Blog: Writings, Interviews, and Digital Rants, 2006-2009
Eighth Sister
No More
When We Were Strangers
Sexual Violence in Conflict Zones
The Seamstress and the Wind
Biblical Curses and the Displacement of Tradition
Traffic Stop
Slave Songs and the Birth of African American Poetry
Through a Forest of Chancellors: Fugitive Histories in Liu Yuan's Lingyan ge, An Illustrated Book from Seventeenth-Century Suzhou
American Modern: Documentary Photography by Abbott, Evans, and Bourke-White
John Woolman and the Affairs of Truth
The Women's Warrior Society
Picture Postcards of Cambodia: 1900-1950
Music Box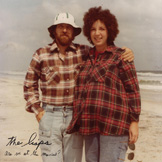 The Lisps: Are We at the Movies?
César Alvarez '03 (vocals and guitar), Eric Farber (drum set and objects), Sammy Tunis '02 (vocals, melodica, and percussion), and Lorenzo Wolff (bass and backup vocals)
Looking Up: Songs of Hope and Inspiration
Joan Kurland (piano) '77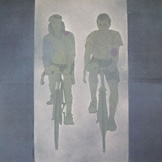 Forced Collapse: Consider the Weather a Failure
Liz Allbee (trumpet and electronics) and Christopher Riggs (guitar) '07