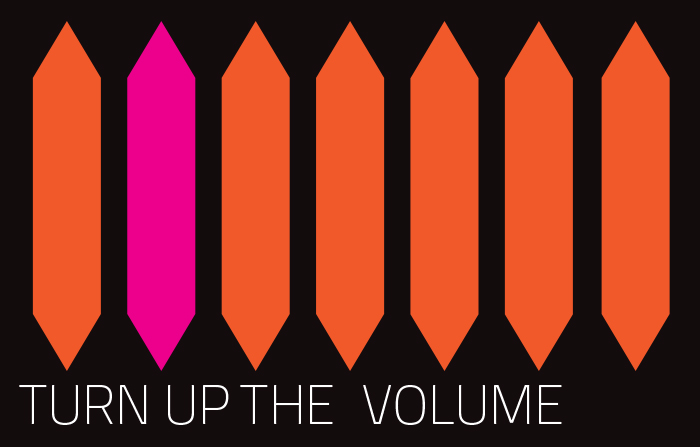 OBERLIN'S MUSIC LABEL STEPS UP ITS OUTPUT—AND ITS INFLUENCE.
By Erich Burnett
With a performance of an Elliott Carter concerto looming and a horrendous cold lingering, 
Associate Professor of Clarinet Richard Hawkins had enough to worry about. That's when conductor Timothy Weiss chimed in.
"On the day of the concert, he said, 'Why don't we record this!'" recalls Hawkins, who was barely fit for one performance, let alone two.
"Just get me through this," he muttered weakly in reply.
Hawkins did get through the performance that fall day in 2010, as well as a recording session in Oberlin's newly christened Clonick Hall studio soon after.
That session was released in January 2013 on the album A place toward other places, a collection of four pieces, recorded over three years, that feature Hawkins and Oberlin's Contemporary Music Ensemble. The album is the first of four slated for release this year on Oberlin Music, the conservatory's burgeoning commercial record label.
"It's an incredible resource," Hawkins says. "As soon as I did that project, my colleagues started getting in on it—and they all wanted to get involved. It's a wonderful way to keep the energy level on campus high."
Fueled by the vision of then-Dean David H. Stull '89, Oberlin Music was founded in 2007 with the aim of promoting the world-class work of faculty and students. It debuted with a pair of releases: The Oberlin Orchestra in China, recorded live in Beijing, and Beauty Surrounds Us, featuring the Oberlin jazz faculty and recorded in New York City. The label took a giant step forward in 2010 when the debut of Clonick Hall delivered the capability to record studio sessions at the heart of the conservatory.
On the heels of Hawkins' CD—and another by Associate Professor of Cello Darrett Adkins—this year will mark the debut of a pair of albums that have earned considerable advance buzz: 

Dr. Seuss' The Sneetches, a musical adaptation of the classic children's tale and the brainchild of Oberlin parent Sidney H. Sobel, MD (see sidebar), and Ravel: Intimate Masterpieces, a celebration of works by the French composer developed by Assistant Professor Yolanda Kondonassis, an internationally acclaimed harpist. Music for that album was recorded in Clonick Hall over winter term 2013; its autumn release will be celebrated with a November concert in Finney Chapel as part of the 2013-14 Artist Recital Series.
"As we all know, the record industry is in a great state of change," says Kondonassis. "While this is certainly a challenge for musicians working in all genres, it is also a time of opportunity during which new resources and collaborations can be combined in creative ways.
"With most commercial recordings, costs are high when facilities, musicians, and recording personnel are all paid for hourly use and project-based services," she adds. "But with the Oberlin Music model, these premium resources are all available in-house, providing the unique opportunity to make recordings based purely on artistic value. This is a wonderful scenario for making extraordinary recordings, and Oberlin Music is way ahead of the curve."
This spring, Adkins celebrated the release of his first Oberlin Music CD, the second in a series of recordings collectively titled Hypersuite: Music for Solo Cello. Like Kondonassis, Adkins is quick to point out the many virtues of recording and releasing music on campus—most notably the elevation of art over profit.
"The Hypersuite projects are experimental in nature and require the kind of vision that an institution of higher thinking and learning is comfortable with," he says. "University presses don't gauge the value of their scholarly publications purely on projected sales. Oberlin Music has the freedom and creative profile to take similar risks to support musical research in the recording medium, with a long-range view that supports the artists' most purely artistic visions."
While the music that became Hypersuite 2 was recorded in New York several years before Clonick Hall came online, Adkins looks forward to recording future installments of the series on campus.
"The addition of Clonick Hall is a huge investment in the idea that recorded music is a kind of musical publishing that has a place in the academy," he says. "We have the unique opportunity to disseminate to the world the amazing music-making that goes on here, and to create a record of performance-related pursuit that will serve the artistry of the entire Oberlin community, but hopefully will create a workshop for recordings whose relationship to the market matters less than our community's commitment to its highest ideals."
At the helm of most Oberlin Music projects is Director of Conservatory Audio Services Paul Eachus, a veteran producer of classical and jazz recordings. Together with Assistant Director Ryan Miller, Eachus records more than 425 performances on campus every year.
The four albums due out this year on Oberlin Music signal a pace that is fast becoming the norm. Beginning with 2013-14, six recordings will be funded by the dean's office for release each academic year. That's in addition to recordings that various faculty members may pursue on their own. Newly instituted is a juried selection system for faculty recordings, to help accommodate increased demand.
Already on the horizon are releases featuring the Contemporary Music Ensemble and performances by a number of faculty members, among them Professor of Violin Marilyn McDonald, Assistant Professor of Violin David Bowlin '00, Professor of Bassoon George Sakakeeny, Associate Professor of Singing Salvatore Champagne '84, and Associate Professor of Flute Alexa Still. Adkins, too, looks forward to more studio time to continue his Hypersuite series.
While CDs will remain a fixture of Oberlin Music, the label intends to lean increasingly on digital distribution, allowing listeners to obtain music in the way they're most accustomed—and more quickly—while keeping production costs in check. Already, each release is available through iTunes and other download services. Beginning in October, Naxos of America, one of the world's leading classical music companies, will become the distributor for the growing catalog of CD and digital releases on Oberlin Music for both brick-and-mortar and online retail distribution. Naxos will also help in the marketing of new Oberlin Music titles.
"This conservatory has been around, in the business of preserving important documents of musical history, for longer than any record label," says Adkins. "I'm willing to bet that it will outlast all of the record labels that now exist. The idea of participating in the cumulative musical record of this storied institution, with the preservation abilities of a near-permanent part of the world's musical heritage—that's very attractive."
---
Record Highs
Ravel: Intimate Masterpieces
Featuring Oberlin faculty members Yolanda Kondonassis (harp), 
Richard Hawkins (clarinet), and 
Alexa Still (flute); alumni soprano Ellie Dehn '02 and pianist Spencer Myer '00; and the Jupiter String Quartet

The Sneetches
Music composed by Lorenzo Palomo, performed by the Oberlin Orchestra, conducted by Raphael Jiménez

Hypersuite 2: 
Music for Solo Cello
Associate Professor Darrett Adkins
Released in March 2013

A place toward 
other places
Associate Professor of Clarinet Richard Hawkins and the Oberlin Contemporary Music Ensemble, conducted by Timothy Weiss
Released in January 2013
Back Catalog
Learn more and shop at www.oberlin.edu/oberlinmusic
The Oberlin Conservatory Symphony Orchestra at Carnegie Hall
Conducted by Robert Spano
Released in 2008
Beauty 
Surrounds Us
Works by members of the Oberlin Conservatory jazz faculty
Released in 2007
The Oberlin Orchestra in China
Conducted by 
Bridget-Michaele Reischl
Released in 2007
The Oberlin 
Chamber Orchestra
Conducted by Sir Simon Rattle
Released in 2006
Le Pouvoir de l'Amour—
1743 Ballet-Héroique by Joseph-Nicholas-
Pancrace Royer
Music director: 
Lisa Goode Crawford; conducted by Michael Sponseller
Released in 2002
September 28, 2001, 
Inaugural Concert
The Kay Africa Memorial Organ—
C.B. Fisk Opus II6 
Conducted by Paul Polivnick
Released in 2002
---
The Teaches of Sneetches
Sidney H. Sobel used to read The Sneetches to his kids. When they grew up, he started reading it to adult guests who would listen. Four decades into his dramatic recitations, Sobel still revels in Dr. Seuss' timeless tale of the perils of bigotry and prejudice. And he wants everyone else to do so as well.
"I've always been struck by the story—the content, the message—as a way of raising consciousness of racism among kids and trying to teach them a better way," says Sobel, a radiation oncologist in Rochester, N.Y. "It was always amazing to me that the adults seemed to enjoy the sound of the story and the message of the story at least as much as the kids did."
So Sobel suggested to his wife a version of Sneetches set to original orchestral music. And to his surprise, she said Why not?
Thus started an adventure that resulted 
in the commissioning of a score by noted Spanish composer Lorenzo Palomo, a pair of public performances by the Oberlin Orchestra in Finney Chapel, and narration by actor John 
de Lancie of Star Trek fame. Sobel had developed connections to the college and its administrators when his son, Josh '09, was a student in the college. So a cold call to President Marvin Krislov was met with great enthusiasm, which was shared by then-Dean of the Conservatory David Stull. 
In an instant, Oberlin was on board with Sobel's vision; before long, the publishing house that handles 
Dr. Seuss was too.
The Sneetches made its international debut on April 17, 2012, and was recorded in Warner Concert Hall earlier the same week. Since then, the work has been performed by symphonies from east to west. This fall will mark the music's release—with and without narration—on Oberlin Music.
Sobel hopes his Sneetches will serve as 
a "broadside" to the way people—especially children—think about 
their world.
"If we don't make the effort to publicize this message, it's going to go fallow," he says. "And that's why I'm very grateful for the passion of Oberlin."
Erich Burnett is Associate Director of Communications for the Conservatory of Music.