Making La Conexión
Oberlin Latino/a Alumni Association reunion weekend focused on current students as much
as alumni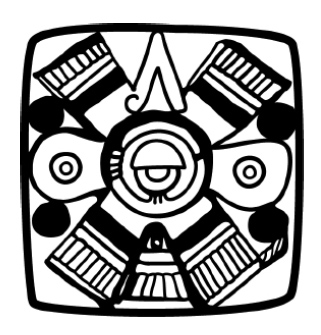 It was around 6:00 in the morning when Robert Torres '90 decided he was too wound up to go back to sleep. And instead of preparing for the workshop he would be taking part in later that morning ("Educating Latinos in the 21st Century"), he laced up his shoes and stepped out into the cool Oberlin morning air. He ran straight to the Groveland Street house he had lived in as a student studying English and Spanish literature. From the porch, Torres watched the sun rise. It was the first time he'd seen this view in 21 years.
"I'm always busy," Torres said of his return to Oberlin. "But, for some reason, this occasion moved me enough to make the time to come."
This occasion was a reunion of the Oberlin Latino/a Alumni Association, held the weekend of October 7-9. Its theme, "Somos Obies: The Few, the Proud, the Oberlin Latinos," emphasized the connection to Oberlin and to each other within this small community, which extends beyond the 30 or so alumni who made the trip back to campus. Current Latino/a students were continuously encouraged to come to events and integrate themselves deeper into the community, and one panel was devoted entirely to them.
"There's an importance in maintaining the sense of history and lineage," said Torres. "There are so many more Latinos than when I was here, and seeing them creating as a bigger group makes me feel really proud."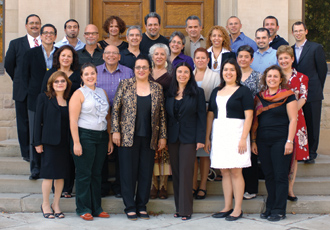 The student panelists credited organizations like La Alianza Latina and Casa Hispánica for providing them with comfort zones and friendships that last throughout their time at Oberlin. "The people I'm sitting with up here [are my community]," said Miguel Amaguaña '13, "and it looks like my community just got a little bit bigger with all of you sitting here."
The student panel was assembled and moderated by Eli Covarrubias, the Latino/a community coordinator for the Multicultural Resource Center. She aimed to create as diverse a cross-section of Oberlin Latino/a students as possible and came up with nine who represented different ethnicities, genders, sexualities, majors, years, language abilities, and extracurricular interests.
"Inspiration is so much more transformative than a business card."
"These are my babies," Covarrubias said. "I wanted to show them off."
The first Latino/a alumni reunion was held in 1993 to form OLAA, which then lay dormant until 2007, when José Meléndez '01 became its chair. Almost immediately, he began an outreach program with monthly newsletters and a scholarship program. At the forefront of Meléndez's mind, however, was a special Latino/a alumni gathering. This is the first reunion to be officially sponsored by OLAA.
Through Salsa dancing at the 'Sco, visits to the Latino Heritage Month student art exhibition, the Oberlin Archives' display of OLAA material, and alumni- and student-led panels, each of the returning alumni—representing classes from 1976 to 2011—was able to reconnect to what Meléndez called, "the Oberlin life stream." And, perhaps, they could help a current student dip a toe in, as well. "A student might find an internship this weekend through a returning alumnus," he said, "but I am hoping they will instead find inspiration. Inspiration is so much more transformative than a business card."