FINNEY ORGAN PROJECT UPDATE
by David Boe, professor of organ and harpsichord
What weighs 45,000 pounds, has 60 voices, and 3,951 pipes ranging in size from 32' long to the size of a child's finger? It's the Opus 116 symphonic organ now being installed in Finney Memorial Chapel. The instrument has been created by acclaimed organ designer and builder, C.B. Fisk, Inc. of Gloucester, Massachusetts.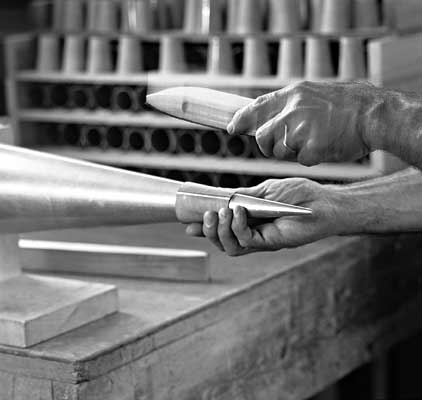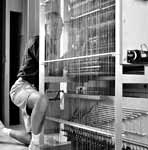 TO BUILD AN ORGAN
As the organ is completed at C.B. Fisk in Gloucester, Massachusetts, it will be assembled almost in its entirety. Only space limitations prevent it from being completely together in the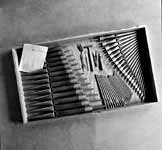 shop. The organ is 38 feet high; the erection room slightly less than that. Although the organ will be mechanically complete, parts of the facade and the top will not be installed on the organ until it is in Oberlin.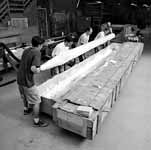 TO MOVE AN ORGAN
Following an open house hosted by C. B. Fisk on June 24, the organ was disassembled so that no individual components were larger than the doorways through which they pass. Pipes were then wrapped individually and packed in wooden crates for transit. We anticipate that three 18-wheeler semis will arrive in Oberlin on August 7. Re-assembly of the organ by a crew from Fisk should be completed in time for the beginning of the academic year.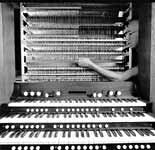 TO VOICE AN ORGAN
With the organ physically complete, the voicing process begins. Each of the 3,951 pipes must be tonally regulated for the optimum sound and speech characteristics in Finney Chapel. There are a host of adjustments involved including the determination of appropriate wind pressure, adjustments to the toe of the pipe, positioning of the languid at the mouth of the pipe, determination of the cut-up or height of the pipe mouth, and adjustment of the space between the languid and the lower lip of the pipe mouth. In the case of reed pipes, the variables are even more complex. This process is expected to take teams of voicers (normally two at a time) approximately 10 months to complete.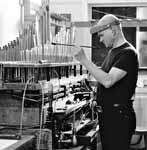 TO HEAR THE NEW ORGAN
The organ will be heard in public performance for the first time in inaugural events tentatively scheduled for late September, 2001.