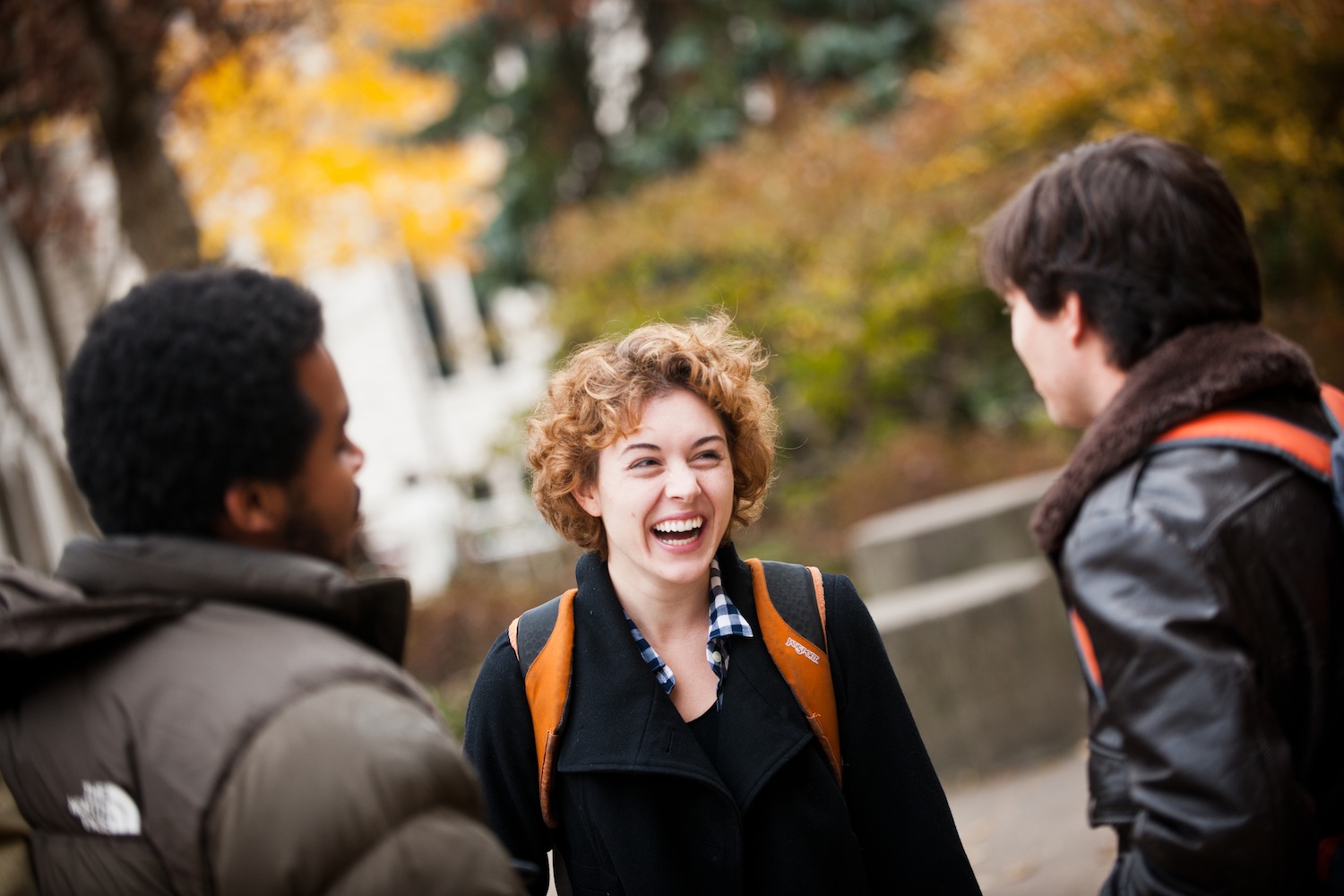 Campus Life at Oberlin 18 March 2013
Almost every student walks, bikes, or jogs, throughout the Oberlin College campus en route to class. Our pedestrian friendly walkways make it easy for students to cross paths between classes, meetings, and other activities that fill their day. Depending on the season, one might find students playing Frisbee, drumming, practicing yoga, harmonizing a cappella style, or simply reading, studying, or sleeping on the open grassy space or under one of many shade trees.
Explore places where students meet, greet, eat, and play by way of our 360 Virtual Tour. Take a glimpse of select areas of campus where much of the academic, social, artistic, and musical activities occur, whether it's in our Main Library with its technology center, café, and group study rooms, or the Adam J. Lewis Center for Environmental Studies, our flagship green building.
Photo by Matthew Lester