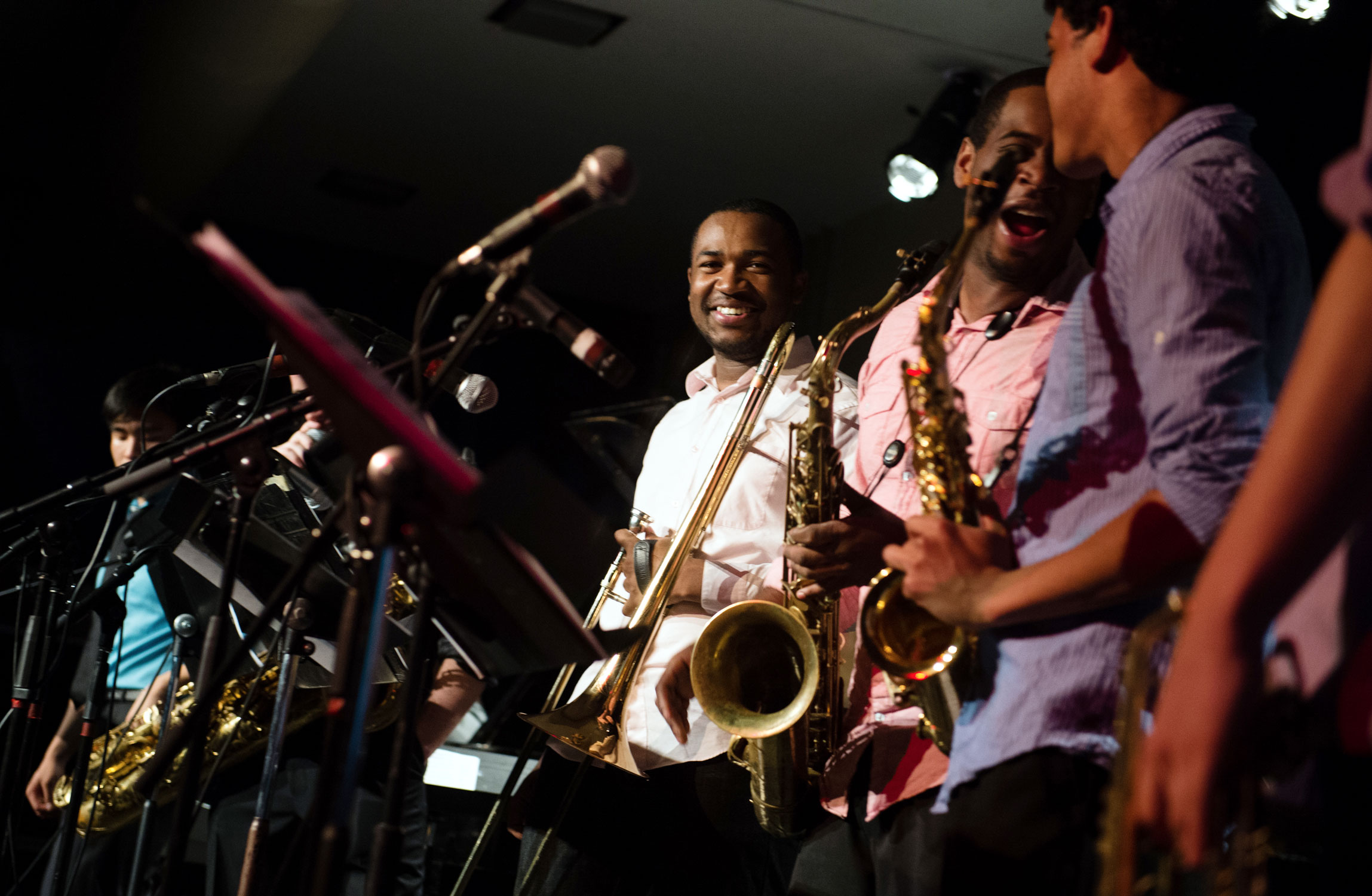 Jazz at the Cat 29 March 2013
Freshly baked oversized cookies. Hot coffee, served black or with a bit of sugar. Wooden round tables and study chairs. An empty stage set with mics, speakers, and perhaps a stool or two. So is the standard backdrop for the Jazz Forums held at noon on Fridays at Oberlin's quaint campus-based coffeehouse known as the Cat in the Cream.
A tradition since the 1990s, these forums require jazz studies students to take center stage as part of a small group ensemble. A feedback session that follows each set yields instant praise or critique. Either way, these studio classes are a valuable learning experience and confidence builder for musicians who may be getting their first taste of life onstage.
Photograph by Matthew Lester