Martha Pryor Collection of Robert Shaw Letters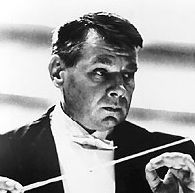 ---
---
Overview
Robert Lawson Shaw (1916-1999) was a music director and choral conductor professionally active in music from the late 1930s through the 1990s. He was the associate conductor for the Cleveland Orchestra from 1956 through 1967.
This collection consists primarily of letters written by Robert Lawson Shaw to members of the Cleveland Orchestra Chorus from the fall of 1961 to his last season of 1966-67. They were collected by Martha (Martie) Eckelberry Pryor, who was an alto in the chorus beginning with the 1961-62 season. There are 99 items in the collection dating from August 9, 1961 through February 14, 1967. There is also frequent correspondence from the chorus secretary, Edna-Lea Burress, to members of the chorus. The letters in each season mark the progress through the season; each season introduced new repertory to the chorus, and Shaw used the letters to convey information not adequately addressed in the weekly rehearsals, with regular attention devoted to offering feedback on the previous week's rehearsal.
The letters concern a myriad of topics related to choral techniques, musicianship, and performance. Since this was an amateur chorus founded by Shaw, he often used the letters to review the basics of choral technique and inspire members of the chorus to higher performance standards. Through these letters, Shaw conveyed his ideas on general choral etiquette, such as punctuality at rehearsals, sectional attendance and individual preparation. He also offered specific guidelines related to his own musical tastes, such as treatment of pitch, time, tone, speech and dynamics. Because of his own interest in contemporary and modern composers, Shaw also provided an introduction to relevant composers and an overview of their roles in the history of choral music. Shaw's sense of humor comes through in frequent jokes and puns related to the repertory.
To request access to the collection, contact Conservatory Library special collections staff at: con.special@oberlin.edu.
Additional notes about the collection
Inventory
Series 1: Audition and Preseason Materials, 1961:
Contains 3 items from August and September 1961.
Series 2: 1961-1962 Season:
Contains 8 items from October 1961 through April 1962.
Series 3: 1962-1963 Season:
Contains 22 items from October 1962 through May 1963.
Series 4: 1963-1964 Season:
Contains 16 items from October 1963 through June 1964.
Series 5: 1964-1965 Season:
Contains 19 items from August 1964 through June 1965.
Series 6: 1965-1966 Season:
Contains 16 items from August 1965 through March 1966.
Series 7: 1966-1967 Season:
Contains 15 items from August 1966 through February 1967.
History
Robert Lawson Shaw was born on April 30, 1916 in Red Bluff, California. From 1934 to 1938 Shaw studied at Pomona College, where he directed the glee club. Shaw made contact with Fred Waring, who then asked him to direct the Fred Waring Glee Club starting in 1938, which he continued to do until 1945. He moved to New York in 1938 to pursue a career in choir training and teaching. In 1941 Shaw founded the Collegiate Choir of the Marble Collegiate Church on Fifth Avenue. Within a year, the 120-strong choir performed at Carnegie Hall. He continued to conduct there until 1954, during which time he was named America's Conductor of the Year (1943) and received a Guggenheim fellowship (1944). From 1946 to 1948 Shaw served as the director of the choral departments of the Julliard School and the Berkshire Music Center. He founded the 40-singer Robert Shaw Chorale, with which he toured internationally and made recordings until they disbanded in 1965. He returned to his home state of California in 1953 to conduct the San Diego Symphony Orchestra, where he served as conductor until 1956.
Robert Shaw became the associate conductor of the Cleveland Orchestra in 1956 under George Szell. There he created the Cleveland Orchestra Chorus to be adjunct to the orchestra; an amateur chorus drawing upon adult singers from the Cleveland area. The chorus performed a diverse repertory, singing works of contemporary composers as well as choral standards of Bach and Mozart. He left the chorus in 1967 to assume the role of music director for the Atlanta Symphony Orchestra, where he remained until he was named the music director emeritus and conductor laureate in 1988. Also in 1988 Shaw founded the Robert Shaw Institute at Emory University to promote choral singing.
Shaw passed away in New Haven, Connecticut on January 25, 1999. To this day, he greatly influences the legacy of the American choral tradition. As an article from the Spring 1999 issue (vol. 140) of The Musical Times put it, Robert Shaw "did much to ensure the present high standard of American choral singing, and though chiefly a zealous missionary and animateur for the cause, was also an innovator."
Using the Collection
Restrictions: Collection is open for research.
Rights: The copyright interests in this collection have not been transferred to Oberlin College.
Preferred Citation: [Identification of item], Martha Pryor Collection of Robert Shaw Letters, Oberlin Conservatory Library