Scott Bennett Collection of British and American Publishing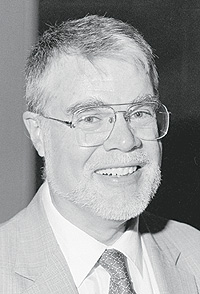 Scope and Contents
The Scott Bennett Collection of British and American Publishing contains over 350 volumes relating to the history of publishing, focused primarily on the 19th century.
The collection comprises largely of publishing house histories and memoirs, including numerous British publishers such as John Murray, Charles Knight, and the House of McMillan; and an equally wide array of American publishers such as Carey & Lea, Horace Liveright, and the House of Harper. A subset of the collection consists of volumes of the Family Library, a pioneering series for the English common reader first published in London by John Murray 1825-35 and subsequently by Thomas Tegg.
Another subset of the collection consists of works of American authors published by the Edinburgh publisher David Douglas in the late 19th and early 20th centuries. Douglas introduced many American authors to the British reading public. This collection adds to the Library's extensive holdings in the history of publishing and provides important new resources for expanding curricular interest in this area
---
History of the Collection | About the Donor | Selected Holdings | Historical Context |
---
History of the Collection
Bennett began collecting after his 1967 dissertation on early 19th century British publishing history, a subject that commanded his interest through the mid 1980s. The collection was assembled piece by piece and primarily supported Bennett's research interests. Bennett recalls "I took my interest in publishing history with me when I moved from the English department to the library at the University of Illinois, but as I engaged more and more with librarianship I spent less time on publishing history." Bennett also published essays on Charles Knight and on 19th century periodicals during these years of narrowing engagement. Bennett also added "just before leaving New Haven, I gave my Victorian literature and related material to graduate students in English at Yale (inspired by the example of Maynard Mack). It took a few more years to untie emotionally from the publishing history books."
About the Donor
Bennett was the inaugural President of the Friends of the Library in 1991-92 and he also served as President from 2004-06. Bennett is an Oberlin alumnus (OC '60) and is Yale University Librarian Emeritus.
Selected Holdings
Materials in Oberlin's holdings relating to:
British publishing history (OBIS search)
American publishing history (OBIS search)
Historical Context
In the 19th century, book production and consumption exploded, evolving from a high culture luxury at the beginning of the century to the first truly mass culture towards the end of the century. A combination of social, scientific, and engineering innovations coupled with a rapidly changing culture stemming from the Industrial Revolution era, sparked the early publishing industry that is documented in this collection. That same time period witnessed the rise of international publishing houses, big capital, the periodical press, and debates around intellectual property that connected publishing with wealth and influence on a never before seen scale.