John Charles Edward Bowen Archive of Persian Poetry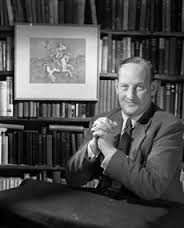 Scope and Content
This collection contains the papers of the British translator and Indian Political Service member John Charles Edward Bowen. His career spans military and public service roles and he made significant contributions to the western study of Persian and Mogul poetry as a translator and scholar.
As part of the archive, Bowen's personal copies of his books are available for use in Special Collections, including copies of Poems and The Golden Pomegranate custom bound by the celebrated bookbinding firm Sangorski & Sutcliffe, the same firm responsible for the famous "Peacock" binding of The Rubaiyat by Omar Khyyam that was lost on the Titanic. Many of the books contain handwritten notes and corrections by Bowen, and provide additional insight into Bowen's work as a poet and translator.
---
History of the Collection | Inventory | Historical Context | Additional Resources
---
History of the Collection
Oberlin College Special Collections purchased Bowen's records from two different sources in 2004 and 2005. The archive was added to support the teaching of Comparative Literature in translation.
One of Bowen's significant contributions to the Western study of Persian poetry came when he was one of the first readers to call into question the validity and authenticity of Robert Graves' and Omar Ali Shah's translation of The Rubaiyat of Omar Khayyam (1968). While credit for first exposing the hoax is attributed to scholar Laurence Paul Elwell-Sutton, Bowen also questioned the validity of the translation very soon after its publication. Bowen published an article titled, "The Rubāՙiyyāt of Omar Khayyam: A Critical Assessment of Robert Graves' and Omar Ali Shah's Translation," and also authored the book, Translation or Travesty? An Inquiry into Robert Graves's Version of some Rubaiyat of Omar Khayyam, in response to what he believed to be a poor translation based on an inauthentic version of The Rubaiyat. British experts in Persian literature have nearly unanimously confirmed Bowen's evaluation of Graves' and Shah's work. Bowen continued to work on translations and poetry until his death in Hampshire, England in 1989.
Inventory
Detailed inventory and description of the John Charles Edward Bowen Archive [PDF]
Historical Context
Part of the third generation of his family to serve the British Raj, Bowen began his career in the British Indian Army in 1932, serving in the 6th Duke of Connaught's Own Lancers. Two years later, he was appointed to the Indian Political Department, and by 1938 was a confirmed member of the Indian Political Service. In the same year, he married Deborah Phyllis Waring. Between 1938 and 1947 Bowen was stationed in Iran as His Majesty's Vice Consul; His Majesty's Consul General for Khorasan; Under Secretary to the Resident for Rajputana; and finally as Assistant Consul in Tehran before returning to work on the northwestern border of British India. In 1950, Bowen became the District Commissioner in the Bechuanaland Protectorate (now Botswana). He remained in Africa, serving in several locations until 1963, when he returned to England.
Biographical Sketch of John Charles Edward Bowen [PDF]
Additional Resources
Works by John Charles Edward Bowen in the Oberlin College Library

Works by John Charles Edward Bowen

Translations
Poems from the Persian. Oxford, England: B. Blackwell, 1948.
The Golden Pomegranate: A Selection from the Poetry of the Mogul Empire in India. Bombay, India: Thacker & Co. Ltd., 1957.
A New Selection of the Rubaiyat of Omar Khayyam. London: Unicorn Press, 1961.
Shaikh Saʻdī of Shiraz : a brief biography of the poet, with verse translations. Shiraz, Iran : Printed at the Musari Printing Press, circa 1969.
Oriental Proverbs: Selected, interpreted, and rendered into English Verse. London: Luzac and Co., 1980.
Plain Tales of the Afghan Border. London: Springwood Books, 1982.
Original Works
Grim and Gay (under pseudonym Lancer), 1941.[8]
Poems. London: J. Baker, 1968.
A Journey to the Heart of Asia. Abingdon, England: Abbey Press, 1972.
Translation or Travesty? An Enquiry into Robert Grave's Version of Some Rubaiyat of Omar Khayyam. Abingdon, England: Abbey Press, 1973.
Broadsides
A Calendar of Love, 1983.
Rhodes and Asia Minor Remembered, 1983.