The Archie Nedelman Collection of The New Yorker Writers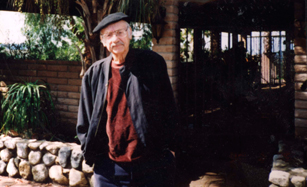 Archie Nedelman was a successful pharmacist and ran a small business in the heart of Beverly Hills, California for over 30 years. Mr. Nedelman became a collector of many things: he accumulated a substantial collection of Chicano art that he eventually donated to a San Diego museum; he loved jade and Asian artifacts and had an eclectic collection with which he furnished his home; he loved pottery and porcelain; he was an avid gardener with a large collection of rare succulents; and he collected people. His friends were numerous and diverse. In the course of his work, he also became friendly with many famous people.
Nevertheless, Mr. Nedelman's family related that this cultured gentleman always regretted that he had never had the opportunity of a liberal arts education. He studied his whole life to fill that artistic gap, reading The New Yorker magazine among other things. This is not farfetched: in the days before television, magazines and newspapers were much more powerful forces in American cultural life, and The New Yorker in particular was very good at cultivating new literary talent.
Mr. Nedelman always enjoyed The New Yorker and especially admired the self-made nature of founder and editor Harold Ross. Mr. Nedelman particularly admired Ross's taste in humor. Mr. Nedelman was himself regarded as a funny man, always able to turn the most mundane or even sober events into occasions for a laugh. While he admired the literary talent of the writers he met, some of whom wrote for The New Yorker, Mr. Nedelman was also aware of their human foibles and this was a source of some delight for him.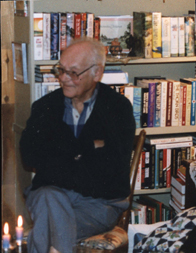 As Mr. Nedelman got older and moved to a somewhat remote location in the hills northeast of San Diego, he became increasingly invested in book collecting. The Internet proved a wonderful tool for his project and allowed him to connect with booksellers all over the world. Mr. Nedelman chose to do homage to the people and the publication that had fed his literary needs all his life. His The New Yorker collection was a source of great pride for him. He viewed it as a major achievement and was eager to display it and discuss it whenever the opportunity arose. His family was very pleased that it should remain as a memorial both to Mr. Nedelman, and the power of The New Yorker at Oberlin College Library. Mr. Nedelman was reportedly very pleased that his granddaughter had had an opportunity to attend Oberlin College.
The collection of Archie Nedelman was received by the library in the summer of 2002. It consisted of 335 hardbound books, 42 softbound, one serial issue, and one pressbook insert for In Cold Blood. This is a book collection of authors whose work appeared in The New Yorker during the editorship of Harold Ross, 1926-1951. Most all the books are in their dust jackets and many are first editions.
The collection can roughly be divided into five categories:
Books, both fiction and non-fiction, by authors who contributed to The New Yorker between 1926 and 1951.
Books about Harold Ross
A small collection of Armed Services Editions plus some outprints of articles used for advertising purposes.
Albums of cartoon by cartoonists whose work appeared in the magazine, 1926-1951.
Albums of collections of cartoons compiled by the editors of The New Yorker, plus several albums of the covers of the magazine through this period.