The Jack Schaefer Collection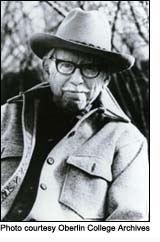 Jack Schaefer (1907-1991) was born in Lakewood, Ohio to a household of avid readers. His childhood love of reading was put to good use when he studied English, Classics, and creative writing at Oberlin College, where he received his bachelor's degree in 1929. After that, Schaefer began graduate studies at Columbia University intending to become a professor. When the faculty at Columbia disapproved of Schaefer's master's thesis proposal on the development of motion pictures, Schaefer left academia. He moved to Connecticut, where he was the assistant director of the Connecticut State Reformatory, and where he began a career in journalism, writing for the United Press and editing for the New Haven Journal Courier, and other newspapers. Schaefer also contributed many book reviews, specializing in those to do with American history. He began writing fiction in the 1940s as an evening pass-time. In 1949, his first novel, Shane, was published, and it remains his most famous work. The book was instantly popular, and allowed Schaefer to quit journalism and devote all of his time to fiction. In 1953, Shane was made into a landmark motion picture by director George Stevens.
Although Shane is a Western, Schaefer had never actually visited the West. However, in the mid-1950s, Schaefer moved to Santa Fe, New Mexico, where he stayed until his death in 1991. Schaefer continued to write novels set in the West, even though in 1961 he declared the Western genre dead, and wrote instead about the negative effects of man on the Western environment.
Special Collections houses nearly 200 volumes of Jack Schaefer's work, including first editions of all thirteen of his novels, his many short stories, and even some of his newspaper and magazine articles. Also included are editions of Schaefer's works in twenty-four different languages. Oberlin College Archives also maintains Schaefer's alumni file, which includes articles in student publications by and about Schaefer and other ephemera collected by the Alumni Association. Schaefer wrote extensively for a student publication "The Shaft" from 1926 to 1928.