| | |
| --- | --- |
| Mechanics > Properties of Matter > Tensile and Compressive Strength | DCS# 1R20.70 |
---
PRINCE RUPERT'S DROPS
---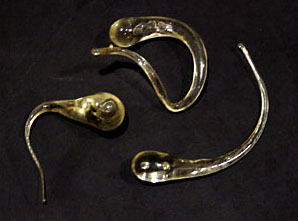 ---

APPARATUS
| | |
| --- | --- |
| prince rupert's drops | 202-11-D4 |
| hammer | 202-02-F2 |
| safety glasses | 202-14-B |
| gloves | 013A-02-A |
---
DESCRIPTION
Prince Rupert's Drops are drops of glass that were cooled quickly after formation. The bulbous part can be hit with a hammer without damage, but it will shatter if its tip is broken off.
The internal stresses are apparent when viewed through crossed polarizers, and show up nicely using the document camera and video projector: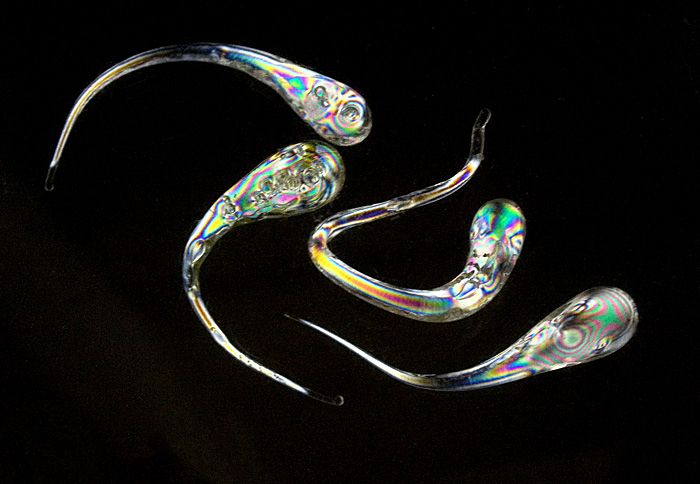 Youtube video showing a drop exploding in slow motion.