* spring 2005 concerts *

That's us! We're the first act of the day at the DR. SEUSS EXTRAVAGANZA at the Oberlin Public Library, which we've sung at every year for the past 3 years.

A reduced Trebs group singing for the kiddies, which they love and we love! That's Meg, Jess, Alicia, Meghan, Em. P, Em. B, Erica and Clare.

It's the annual community fair, this year entitled "Obies in Wilderland" held during one not-so-sunny late April TGIF(hey, at least it's not raining).

The Trebs getting ready to sing in for the everyone at the fair.

Elizabeth and Emily B. rocking out "Walkin' in Memphis".

Group pic after our ROCKIN' show in Finney... [top] Rachele, Juliet, Erica, Meghan, Alicia, Jessica, [bottom] Meg, Liz, Emily B and Emily P... we're so hot.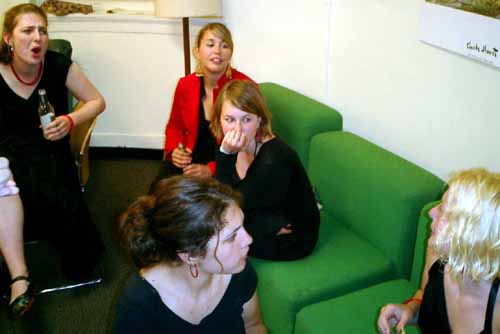 Hanging out and saying goodbyes in the dressing room after the show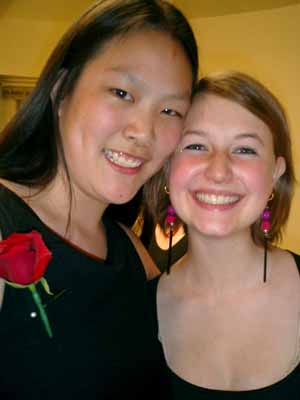 Alicia and Rachele

Meghan and Liz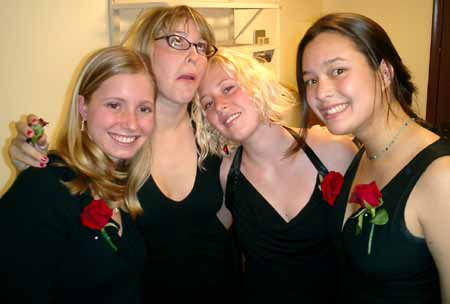 Meghan and the New Hampshire girls, looking a little goofy. :)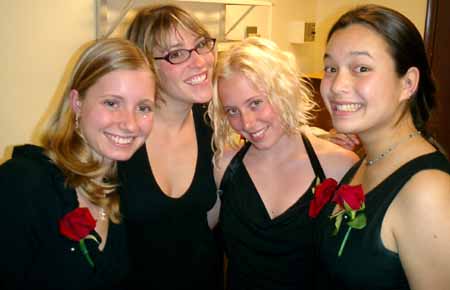 A better picture of Meghan, Emily B., Meg and Juliet