* random pictures *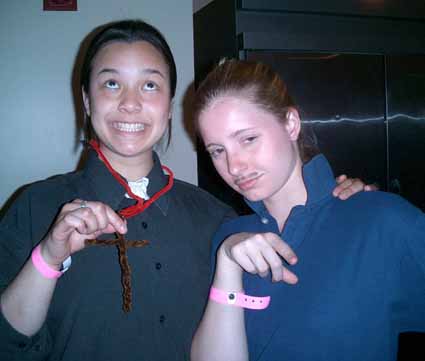 Trebs having fun at DRAG BALL 2005: Juliet and Meghan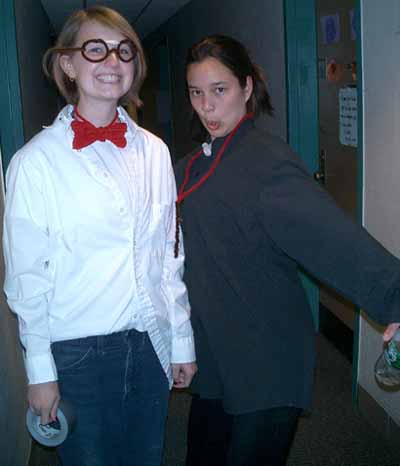 Rachele and Juliet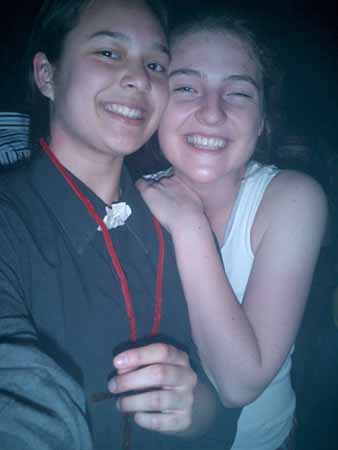 Juliet and Emily Palmer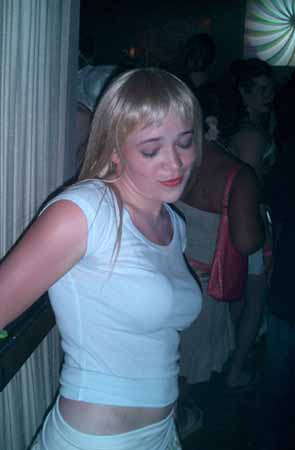 Erica as ONE HOT GIRL.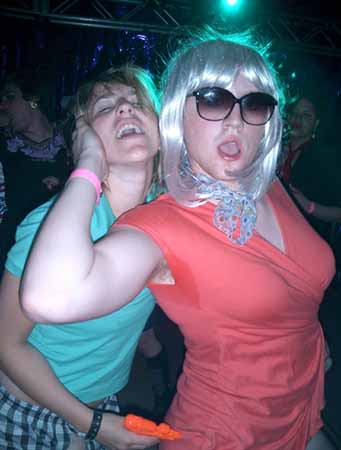 Emily B and unknown friend...

Another late night rehearsal... Liz is teaching GOFLB to Emily B, Meg, Meghan and Erica.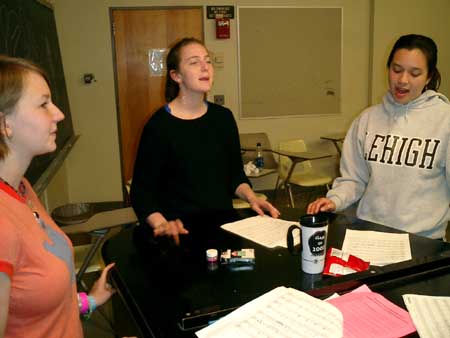 Rachele, Emily P and JuLu are learning too!

A late night rehearsal [complete with drinks]

Meghan looking very confused while running a song... guess we need to work on that one.

Someone having fun with the camera taking an artsy candid of Emily P.

Artsy candid of Juliet.

Emily and Meghan... so cute!

Erica as Laina

WORD, Jess.

Emily B. and Elizabeth while singing "Diamonds". I think that's a snare about to come out of Liz's mouth.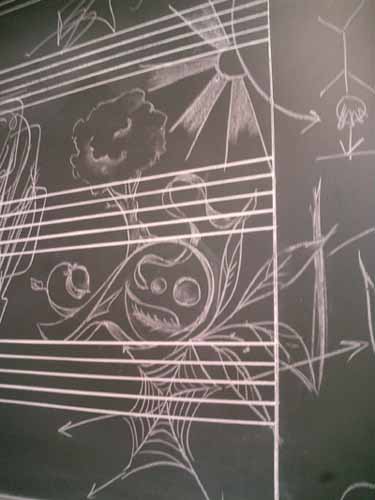 The pretty artwork created during a night's rehearsal.

Meg and her cute umbrella

Meghan's "Erm?" face

Oooooooooooooooooooooooooooooooh looooooooove!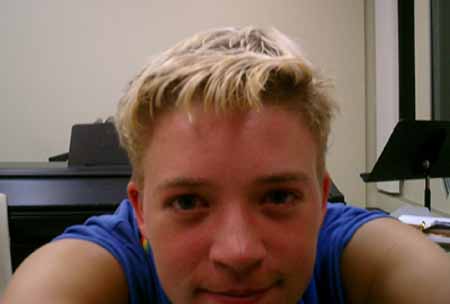 Erica, a self portrait
(Hailing from Milwaukee, she lives solely on beer and cheese.)

Don't get in Jessica's way
(Because being from Louisville, she floats like a butterfly and stings like a bee.)

Meghan's "Obviously" face
(as shown in her thoughts on her hometown Philadelphia: "Uh, CLEARLY part of the Tri-State Area.")

Trebs' very own Paris Hilton
(who, bring from Austin, enjoys cow-tipping and TexMex.)

The two Chicago girls, Rachele and Emily P
(They'll make you an offer you can't refuse.)

The New Hampshire crew, Emily B, Meg and Juliet
(They don't take New Hampshire for granite.)

Alicia is from Phoenix
(Like L.A., only hotter and faster.)
If you couldn't tell already, this semester's final show theme is "The HOMETOWN Tour 2005", and these were our poster pics :)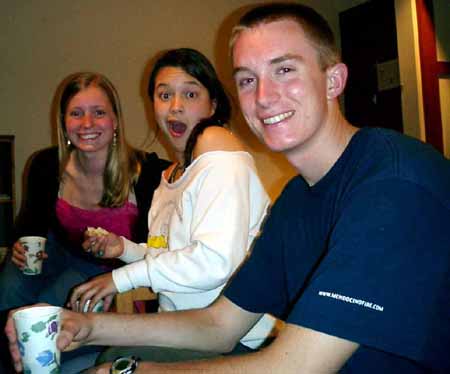 Hanging out in Tank during Commencement Week! It's Meghan, Juliet and Peter Sherman (an Obertone).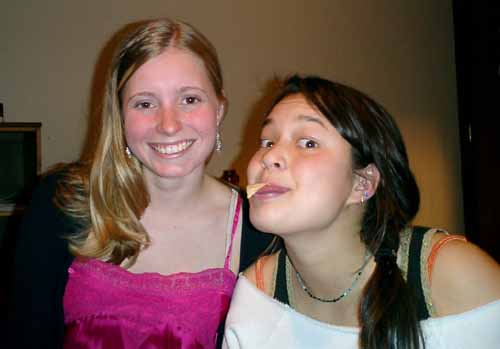 Meghan and Juliet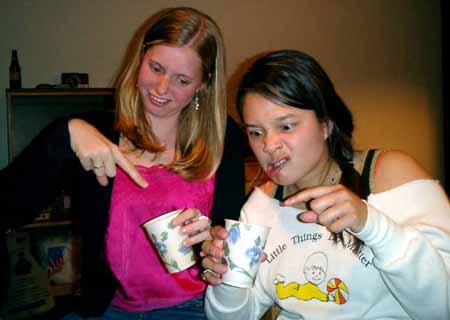 What's IN here?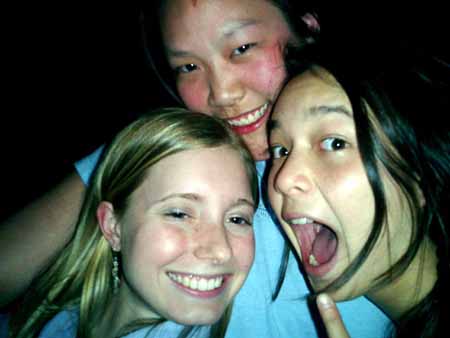 Meghan, Alicia and Juliet... you might say we're tipsy.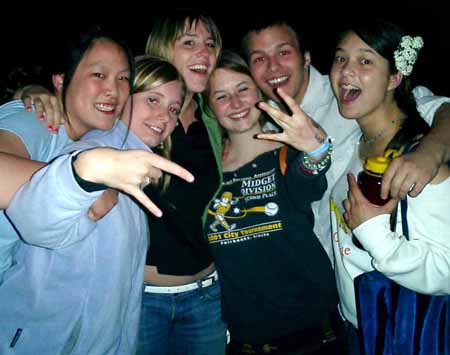 Alicia, Meghan C., Emily B., Rachele, some guy Louis and Juliet partying it up.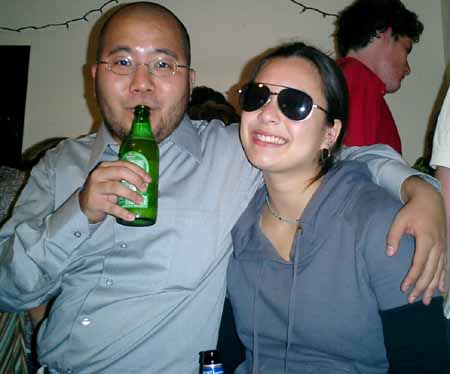 Trebs and Tones, including Joo and Juliet, partying at "FittyNut" after our awesome show at Finney Saturday night.

Rachele in Juliet's aviators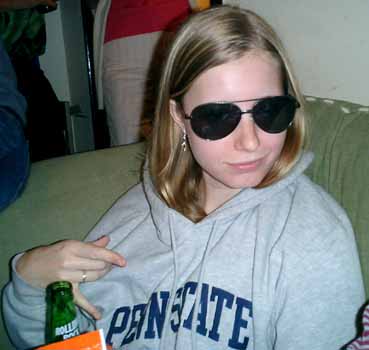 Meghan's turn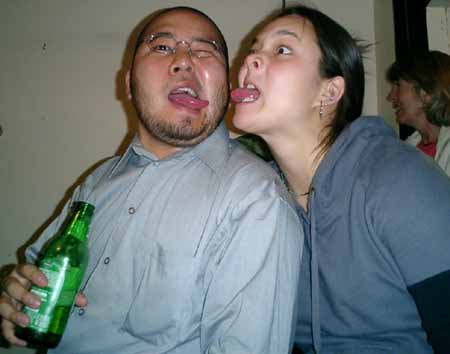 Joo and Juliet being silly.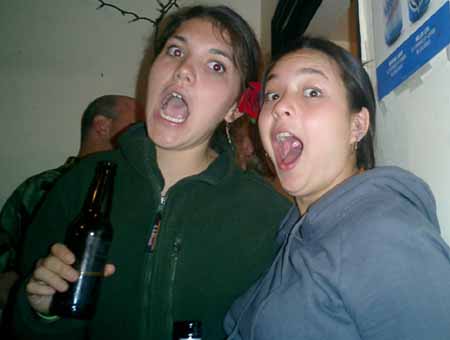 Jess and Juliet being silly!

Jess and Juliet just being cute.

Liz and Rachele also at the party

Emily P., Meghan and Alicia

Treb/Tone love: Jess, Benji, Alicia, Rick and Peter.
(And yes, that is indeed a picture of the New Kids on the Block on the wall behind us... a cappella kids are so cool.)