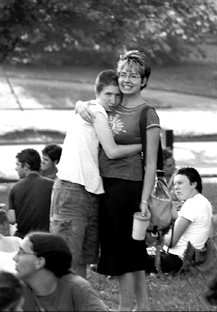 ---
Quote of the Week:


But frankly, having a large swale across North Fields doesn't seem prudent or wise.

Nancy Dye (College President)


On a proposal to build a giant ditch across North Fields
Go to the Current Standings in Sports || Go to News Contents Page


*By following the links at the bottom of the page, or the arrows at the top, you will be able to circle through the entire issue.
---
T H E O B E R L I N R E V I E W
---
Copyright © 1997, The Oberlin Review.
Volume 126, Number 1, September 5, 1997

Contact us with your comments and suggestions.