Issued
---
Send news of your recently published book or recording, along with a review copy, if possible, to "Issued," Oberlin Alumni Magazine, Bosworth 101, 50 W. Lorain St., Oberlin, OH 44074-1089. We'll present your review copy to the Oberlin College Library as a gift from you once your news has been published.
Recent Books
Engaged Buddhism: Buddhist Liberation Movements in Asia
Edited by Christopher S. Queen '67 and Sallie B. King
State University of New York Press, 1995
A study of socially and politically engaged Buddhism in Asia, this volume contains essays about contemporary Buddhist movements in India, Sri Lanka, Thailand, Tibet, Taiwan, Vietnam, and Japan. The historical development and institutional forms of engaged Buddhism are considered in light of the interplay between traditional Buddhist conceptions of morality, interdependence, and liberation, and Western ideas of freedom, human rights, and democracy. Queen is dean of students and lecturer on religion in the Division of Continuing Education at Harvard.
Engaging Science: How to Understand its Practices Philosophically
By Joseph Rouse '73
Cornell University Press, 1996
In addressing current philosophical debates over realism and the rationality of scientific knowledge, the author expresses views which focus on a new, interdisciplinary model of science studies. He argues that a wide range of apparently diverse approaches to science can be better understood when examined as cultural practices rather than specific scientific knowledge. Rouse is a professor in the department of philosophy and science in the society program at Wesleyan University, and is the author of Knowledge and Power: Toward a Political Philosophy of Science.
William Grant Still and the Fusion of Cultures in American Music
Edited by Judith Anne Still
The Master-Player Library, 1995
Composer William Grant Still, (1895-1978), attended Oberlin from 1916 to 1919, and received the honorary doctor of music degree in 1947. The book, now in its second edition, explores his contributions to the musical world, and includes his biography, a complete catalogue of his works, and contributions from scholars, friends, and relatives of the composer. Judith Anne Still is the composer's daughter.

Silent Running: My Years on a World War II Attack Submarine
By James F. Calvert '41
John Wiley & Sons, Inc., 1995
Retired U.S. Navy Vice Admiral James Calvert's memoir of the adventures he encountered as a young officer aboard the navy's attack submarine, USS Jack. Calvert describes eight of the patrols undertaken by the Jack, recounting the technical details of submarine warfare and his personal experiences. ". . . a story sincerely told--free of any revisionism or cynicism," says former President George Bush. Calvert went on to command the navy's first nuclear submarine, serve as a superintendent of the U.S. Naval Academy at Annapolis, and head the First Fleet in the Pacific.
ProMotion: How Today's Creators Broke into Comics ... And Their Advice to You!
By Brian Saner-Lamken '92
Boardwalk Press, 1995
The book includes more than 70 interviews with writers, artists, editors, and publishers in the comic-book industry who offer advice for aspiring comic-book artists and relate personal experiences about breaking into the field. It is supplemented with appendices, a resource list, and an index. Saner-Lamken, who often pens cartoons under the name "Blamken," has written extensively on comics, and recently launched the weekly newsletter Comicopia.
When Divorce Hits Home: Keeping Yourself Together When Your Family Falls Apart
By Beth Joselow and Thea Joselow '96
Avon Books, 1996
Written by a divorced parent and her daughter, the book explores the feelings of teenagers who have experienced the trauma of their parents' broken marriage and survived. The authors include accounts of more than 25 young men and women. Examining their concerns, confusions, and solutions. Beth Joselow is assistant professor of academic studies at the Corcoran School of Art in Washington, D.C. Thea Joselow graduated from Oberlin in May 1996 with a B.A. degree in English, and plans a career as a fiction writer.
Bisexuality and the Challenge to Lesbian Politics: Sex, Loyalty, and Revolution
By Paula Rust '82
New York University Press, 1995
Taken from studies of 470 bisexual and lesbian women, the book explores their political and social relationships, and the political debate over bisexuality in the gay and lesbian community. Rust is associate professor of sociology at Hamilton College.
Cultural Reporter
By Lisa Falk '82
Smithsonian Institution/Tom Snyder Productions, 1995
Intended for use in secondary schools, the Cultural Reporter provides students with information they would need to conduct community investigations relative to cultural interaction and cultural preservation. The multimedia kit covers ethics, cultural sensitivity, oral history, and photography, and includes a teachers' manual. Freelance writer and photographer Falk is coordinator of a secondary outreach project for Latin American studies and the Internet at the Latin America Data Base, University of New Mexico.
Art Restoration: The Culture, The Business, and the Scandal
By James Beck '52 and Michael Daley
W. W. Norton & Co., 1996
Arguing that the world's art heritage is under attack from the same people charged with its preservation, Art Restoration investigates recent restorations of the Sistine Chapel, the collection of London's National Gallery and the art-restoration business in general. While recognizing the necessity of the skill, the authors argue that modern chemicals used in restoration often cause irreparable damage, and reveal that many restorers are closely linked to chemical manufacturers who gain prestige when their substances are used in high-profile projects. The book is in its second edition. James Beck is professor of art history at Columbia and has written extensively about Italian Renaissance artists. Michael Daley is a journalist and artist in London.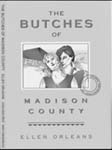 The Butches of Madison County
By Ellen Orleans '82
Laugh Lines Press, 1995
Author of several lesbian humor books, Orleans's work has appeared in Quest, The Washington Post, and The Best Contemporary WomenÕs Humor. She is director of the computer lab and writing-proficiency program at The Naropa Institute. The author writes: "Can true love blossom between a wandering lesbian writer seeking wisdom from her past and a straight Iowa farmwife looking for a future (not to mention a life)? Find out when Billie, a post-menopausal heroine for the '90s, and Patsy, the butchiest straight woman you'll ever meet, come together for five unbelievably romantic days that must last a lifetime."
Discovering Native American Art
By Abby Remer '82
Davis Publications, 1996
The author poses questions and various perspectives on Native American artwork to help teenage and adult audiences explore the heritage of this culture from its early history through the present. Remer is an arts and cultural education consultant and the founding director of A.R. Arts & Cultural Programs, Inc.
Treatment Approaches with Suicidal Adolescents
Edited by James K. Zimmerman '70 and Gregory M. Asnis
John Wiley & Sons, 1995
A presentation of methods of psychotherapeutic intervention with adolescents who have made suicide attempts, this study included numerous case examples and specific treatment techniques. James Zimmerman is assistant professor of psychiatry at Albert Einstein College of Medicine, where his coeditor Asnis is a professor.
The Play of Power: An Introduction to American Government
By James Eisenstein '62, Mark Kessler, Bruce A. Williams, and Jacqueline Vaughn Switzer
St. Martin's Press, 1996
An introduction to American government for classroom use. James Eisenstein is professor of political science at Pennsylvania State University; Kessler is professor of political science at Bates College; Williams is an associate professor at the University of Illinois / Urbana-Champaign; Switzer is associate professor of political science at Southern Oregon State College.
American Women in the Progressive Era 1900-1920: Challenge and the Struggle for Women's Rights
By Dorothy Jacob Schneider '39 and Carl J. Schneider '39
Doubleday, Anchor Books, 1995
Drawn from primary sources, the volume chronicles the social history of American women from 1900 to 1920 and explores their experiences of the moods, movements, and milestones of the era. Dorothy and Carl Schneider are freelance writers and have served as professors and deans at several institutions.
Fat King, Lean Beggar: Representations of Poverty in the Age of Shakespeare
By William C. Carroll '67
Cornell University Press, 1996
Through an examination of conflicting official, institutional, and dramatic representations of poverty, the author explores the symbolic constructions of beggary in Tudor-Stuart England and reveals their various aesthetic, political, and socio-economic purposes. William C. Carroll is professor of English at Boston University.
Reputation and International Politics
By Jonathan Mercer '82
Cornell University Press, 1996
Through an inquiry into the formation of national reputation, Mercer examines the consequences of reputation in international politics to arrive at a controversial discovery: that a nation's reputation is not worth fighting for. Mercer is a Social Science Research Council-MacArthur Foundation Fellow on Peace and Security in a Changing World at the Center for International Security and Arms Control at Stanford.
Recent Recordings
Pro Cembalo Pleno: Bach on the Pedal Harpsichord
Douglas Amrine '81
Priory, 1995
Douglas Amrine performs works for organ, composed by Johann Sebastian Bach, on a pedal harpsicord, a rare instrument used for practice by organists in 18th century Germany. A concert organist, Amrine is a deputy editorial director for the London publishing firm, Dorling Kindersley.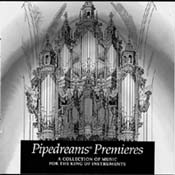 Pipedreams Live! Treasures from the Pipedreams Archive
Minnesota Public Radio, 1995
Produced by Michael Barone '68
Following the first Pipedreams compact disc, Pipedreams Premieres, released in 1993, this collection features live organ performances by Peter Conte, Cherry Rhodes, Anne Wilson, Wolfgang RŸbsam, Robert Scoggin, John Scott, Robert Pitman '70, and George Lamphere '72. Pipedreams, hosted by Barone, is a weekly radio program produced by Minnesota Public Radio, distributed by Public Radio International, and heard on nearly 200 U.S. stations.
---
Return to the Alumni News and Notes
Return to the OAM Summer 1996 Table of Contents