Alumni in Service to Oberlin
by Midge Wood Brittingham '60 and Catherine Mayhew '99

As a high schooler, Elaine Funaro '74 was dubbed "band aid" because she played the piano, oboe, bassoon, and guitar. Following a stint at a music conservatory in Florence, Italy, during her junior year at Oberlin, she began to study medieval music and the harpsichord, working with Joseph Schwartz and Lisa Crawford. She's still fond of the intimacy of early music, but it's the more contemporary works that she has combined with the harpsichord to create a unique, successful career.
"Contemporary music written for harpsichord is rhythmic and exciting, and as a bonus, you have a direct line to the composers," Funaro said. She became engaged in contemporary music when she joined the Southeastern Historical Keyboard Society and became a judge for the Aliénor Harpsichord Composition Competition, an avenue that encourages composers to dispel the perception of the harpsichord as limited and antiquated, and to update its image and appeal.
"I enjoyed the scores so much, but realized that no one else was playing these contemporary pieces," she said. "So I began to focus on new and contemporary works myself."
Funaro has become an avid champion of women's music, and during a three-day visit to campus presented several performances, a master class, and a lecture entitled "Women and the Harpsichord: A Century of New Music." Her stop nearly completed a ten-state, ten-month tour, and she returned to Oberlin in May to perform in a 25-year reunion concert.
She has traveled throughout the U.S. and Europe as a soloist and chamber player in events ranging from performances on period instruments to contemporary concerts. She took part in several recitals featuring harpsichord music from Africa and Latin America with the Music in the Museum series at the Duke University Museum of Art, a series she produced for 12 years. Funaro continued her education at the New England Conservatory of Music, the Conservatorio Cherubini in Florence, Italy, and the Sweelinck Conservatory in
Amsterdam, Holland. Her recently released CD, Into the Millennium, features award-winning compositions from around the world.
She's met and written about Alanis Morissette, the Beastie Boys, No Doubt, Salt & Pepa, and Oberlin alumna Liz Phair '89. Her name is Kim France '87, and she's the editor-at-large at Spin magazine and a contributor to The New York Times Book Review, Harper's Bazaar, New York Magazine, Rolling Stone, The New York Times Magazine, Mirabella, and US.
France returned to Oberlin in April to present "Things You Wish Someone Had Told You About Working in Magazines; Or Is It Possible to Survive in the World of Publishing With Obie Values," as part of Oberlin's Careers in Publishing and Journalism series sponsored by the Expository Writing Program and Career Services. A former staff writer for Sassy, senior writer for Elle, and senior editor at New York Magazine, France should be considered an expert on the topic. Much of her work focuses on rock music, and she writes a weekly column about television for The New York Post.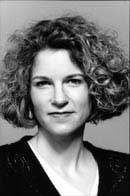 Adding to the crew of music-writers was
Gwendolyn Freed
'85, who held a career master class in March entitled "Building Lasting Relationships with the Music Media." Freed is the music critic for
The Wall Street Journal
and contributes to Amazon.com and MSNBC web sites. She also publishes in
The Detroit News,
The Minneapolis Star Tribune,
Sesame Street Parents,
and
New York Newsday,
and wrote a book,
The Musician's Resource,
a guide to education programs in music. She's the former music critic of
The New Haven Register
and editor-in-chief of
Chamber Music.
Freed earned a master's degree at
The Julliard School and is a 1997 recipient of the National Arts Journalism Program fellowship at Columbia University's School of Journalism.
Other lecturers included
Wilma Friedman
'79, an assistant professor in the department of pathology and the Center for Neurobiology and Behavior at Columbia University's College of Physicians and Surgeons. Her research is ultimately geared to understandin

g the factors that influence the survival of neurons when the brain is inflamed due to trauma or diseases such as Alzheimer's. Friedman delivered a lecture entitled "Neurotrophins: A Matter of Neuronal Life or Death" to Oberlin's Neuroscience Department in April.
Formerly an instructor in the department of neuroscience and cell biology at the UMDNJ/Robert Wood Johnson Medical School, Friedman has received awards and fellowships including the National Research Service Award from the NIH and the Wenner-Gren Foundation Fellowship. She is an ad hoc reviewer for Science, Journal of Neuroimmunology, Brain Research, Journal of Physiology, and Neuroscience. She earned her PhD at Rockefeller University.


Author Elizabeth Searle '83 read from her first novel, A Four-Sided Bed, during a lecture sponsored by the Creative Writing Program in April. The book, which examines gender roles, identity, and sexual mores, follows her collection of short stories, My Body to You, which won the 1992 Iowa Short Fiction Prize.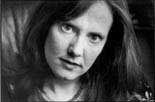 Searle is an instructor in the graduate writing program at Emerson College, and lives in Arlington, Massachusetts with her husband, John Hodgkinson '81. She taught creative writing at the University of Massachusetts, Suffolk University, Brown University, and Oberlin, and lectured on fiction at writer's conferences in Cape Cod and at Rutgers University.
Her work has been featured in
Ploughshares,
Boulevard, Agni Review, The Kenyon Review,
and
Epoch,
and several of her short stories, including "American Fiction," "Breaking Up is Hard to Do," "The Time of Our Lives," and "Lovers," appear in anthologies.
On to more news...