Issue Contents
Paths to Knowledge
Why do Oberlin graduates continue to earn more PhDs than do graduates of all other baccalaureate colleges? Former students say it has to do with a campus climate that cultivates intellectual excitement.
by Jim Lawless

Pedal Pushers
Inspired by the "do-it yourself" philosophy of Oberlin's Bike Co-Op, Class of 2002 graduates open similar shops in cities throughout the country.
by Peter Meredith '02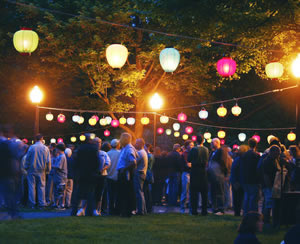 Testing the SAT
Is adding a timed essay to the SAT a good gauge of writing ability? Not necessarily, say teachers of writing, who say it denies students the time to think and reflect.
by Anne Trubek '88


Commencement / Reunion 2005
A slideshow of photos from this year's Commencement / Reunion weekend.