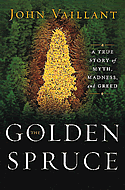 The Golden Spruce: A True Story of Myth, Madness, and Greed
By John Vaillant '84
WW Norton, 2005
In an unprecedented act of eco-vandalism, a 300-year-old Sitka spruce tree is destroyed by ex-logger Grant Hadwin, a tormented activist protesting the destruction of old-growth forest in British Columbia. The book, an outgrowth of Vaillant's 2002 New Yorker article on the spruce, follows the destruction of a conflicted man and the wilderness he loved; in so doing, it traces the rise, fall, and rebirth of the Haida people and exposes the logging industry from a new point of view.

Lord Brain: Poems by Bruce Beasley
By Bruce Beasley '80
University of Georgia Press, 2005
Beasley's collection of 31 poems is named for eminent British neuroscientist Sir Walter Russell Brain, also known as Lord Brain. The result is a highly praised melding of science, history, philosophy, and cutting-edge poetry. "These are brave and wonderfully extravagant poems, in equal measures sorcery, anatomy lesson, and prayer," writes reviewer David Wojahn. The book is the winner of the University of Georgia Press Contemporary Poetry Series competition.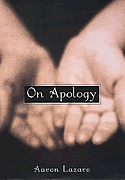 On Apology
By Aaron Lazare '57
Oxford University Press, 2004
Why do people apologize? Why is it so difficult? What is the relationship of apology to forgiveness? Lazare, the chancellor, dean, and a professor of psychiatry at the University of Massachusetts Medical School, dissects the apology by looking at the importance of shame and guilt, and the transfer of power and respect between the two parties. He also examines the apologies of groups and nations, such as Abraham Lincoln's apology for slavery and the German government's apology to victims of World War II.

Issues in the Conservation of Paintings
Edited by David Bomford and Mark Leonard '76
Getty Publications, 2005
More than 70 texts, ranging from the 15th century to the present, trace the development of the theory and practice of paintings conservation. Whereas some are classic and influential writings, others, which were little known when they were first published, reflect important issues in the field. Many of the essays appear here in English for the first time. Leonard is conservator of paintings at the Getty Museum.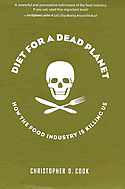 Diet for a Dead Planet: How the Food Industry Is Killing Us
By Christopher D. Cook '90
The New Press, 2004
Millions of Americans are becoming sick from the food they eat; 5,000 died last year, and obesity and diet-related diseases are on the rise, says Cook, an investigative journalist whose probe of the food industry's perils is backed with facts. Food, he says, has become a force behind a staggering array of social, economic, and environmental problems. Placing sustainably produced foods within reach of the public could provide a solution.

Canaan's Tongue
By John Wray (John Henderson) '93
Knopf, 2005
An allegorical novel set on the eve of the Civil War, about a gang of men hunted by both the Union and the Confederacy for dealing in stolen slaves, Canaan's Tongue is rooted in the world of real-life criminal John Murel. Narrated from various characters' points of view, the book follows Murel's protégé, Virgil Ball, who derives riches, sexual privilege, and power from the commerce known only as "the Trade." Wray is the prizewinning author of The Right Hand of Sleep.


A Garden Gallery: The Plants, Art, and Hardscape of Little and Lewis
By George Little and David Lewis '78
Timber Press, 2005
Little and Lewis are nationally known gardeners and sculptors whose private gardens on Bainbridge Island, Wash., attract 4,000 visitors each year. Their color-washed sculptures, placed in public and private gardens worldwide, have been featured on Victory Garden and Martha Stewart Living and in books and magazines. Here, they write about their gardening methods, artistic style, and 15-year collaboration.

Healthy, Wealthy, & Fair: Health Care and the Good Society
Edited by James A. Monroe and Lawrence R. Jacobs '81
Oxford University Press, 2005
Distinguished health policy experts chart the disparities in health and wealth in the U.S., how they arise, why they persist, and what makes them worse. Barriers to reform, say the authors, include our market economy and a chaotic organization of government. The book ends by outlining policy proposals for reform—both by tapping bold new ideas and making incremental changes to current programs.

Also Noted:
The Globalist Papers
Samuel Avery '71
Compari, 2005
Brother Men: The Correspondence of Edgar Rice Burroughs and Herbert T. Weston
Ed: Matt Cohen '92
Duke Univ. Press, 2005
Seeking Justices: The Judging
of Supreme Court Nominees
Michael Comiskey '79
Univ. Press of Kansas, 2004
Of No Interest to the Nation: A Jewish Family in France, 1925-1945, A Memoir
Gilbert Michlin
Translated by Leon Lewis '60
Wayne State Univ. Press, 2004
Laws, Customs and Rights: Charles Hatfield and His Family, A Louisiana History
Evelyn Wilson '71
Heritage Books, 2004