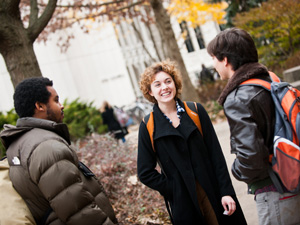 Please feel free to share your thoughts with the steering committee.
Here are some recent comments we've received.
---
In August 2014, students, staff, and faculty were asked to respond to the following:
What current or future challenge is most important for Oberlin?
In light of this challenge, what is the most important opportunity for us to explore?
Read what people had to say.
---
Listening sessions are being held throughout the planning process. Notes from these are posted here.