The Stevensons spent the years 1942-1945 in the North African and Italian war theaters,
as the respective heads of the American Red Cross.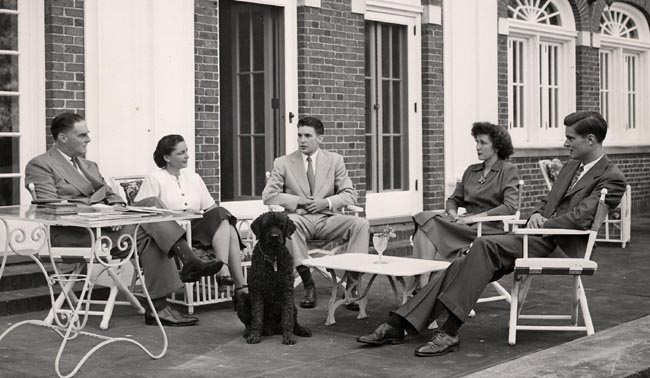 In 1946, William E. Stevenson became the eighth president of Oberlin College.
A lawyer by trade, he was the first president without an academic background.
The Stevensons are seated with a number of Oberlin students on the back porch of the president's house.
Photo by Arthur E. "Pinky" Princehorn.
The Stevensons performing a scene at the Oberlin Inn's Dinner Theater, early 1950s.
Photo by Arthur E. "Pinky" Princehorn