Using the Archives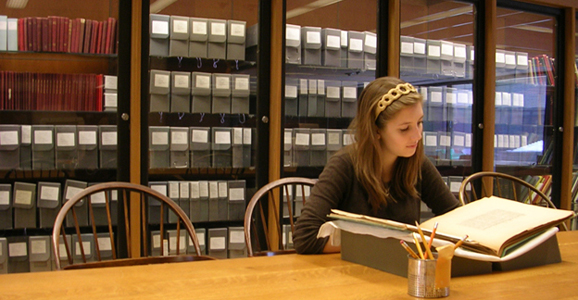 Overview of Holdings
Research Assistance
The Oberlin College Archives asks patrons on campus to submit this form when making initial contact with us.
Accessing Archival Records
This detailed guide outlines the process and provides suggestions for locating and requesting archival records.
Location and Hours
Included here are the hours of operation of the College Archives as well as directions to find us and a hotel guide.
Reference Services
The College Archives has photocopying facilities and it services photographic requests. Included here are price lists for our various reference services as well as an application for users wishing to publish photographic material.
Style Sheet for Citations
When reporting on the research completed for a seminar paper or classroom project, one of the more difficult encounters for the student user is the completion of the reference footnotes and accompanying bibliography. Provided here are a number of samples to follow when citing primary sources located at the Oberlin College Archives.