---
---
Student Life
---

Wisdom and advice from President King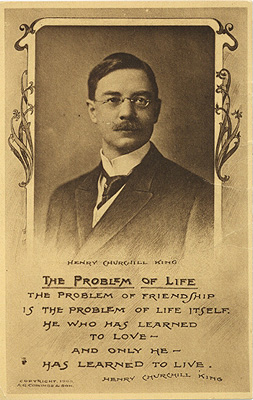 (ca. 1909)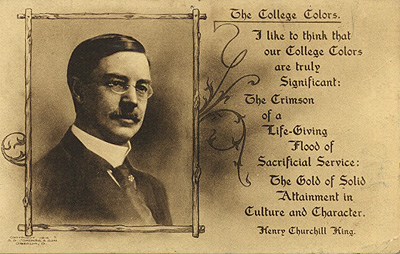 (ca. 1916)
---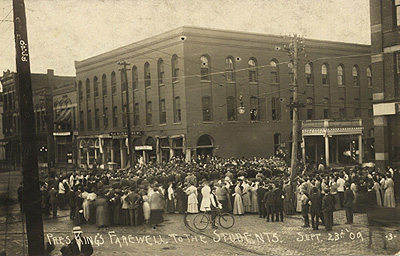 (1909)
"Pres. King's Farewell to the Students. Sept. 23rd 09"
---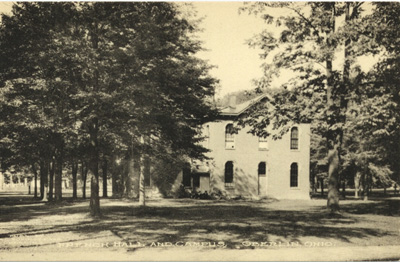 (n.d.)
"French Hall and Oberlin Campus"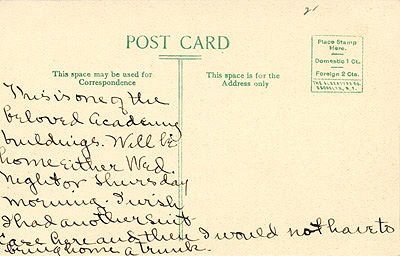 The back of the French Hall postcard reads:
"This is one of the beloved Academy buildings. Will be home either Wed. night or Thursday morning. I wish I had another suitcase here and then I would not have to bring home a trunk."
---

Click here to return to "Postcards".
---
---