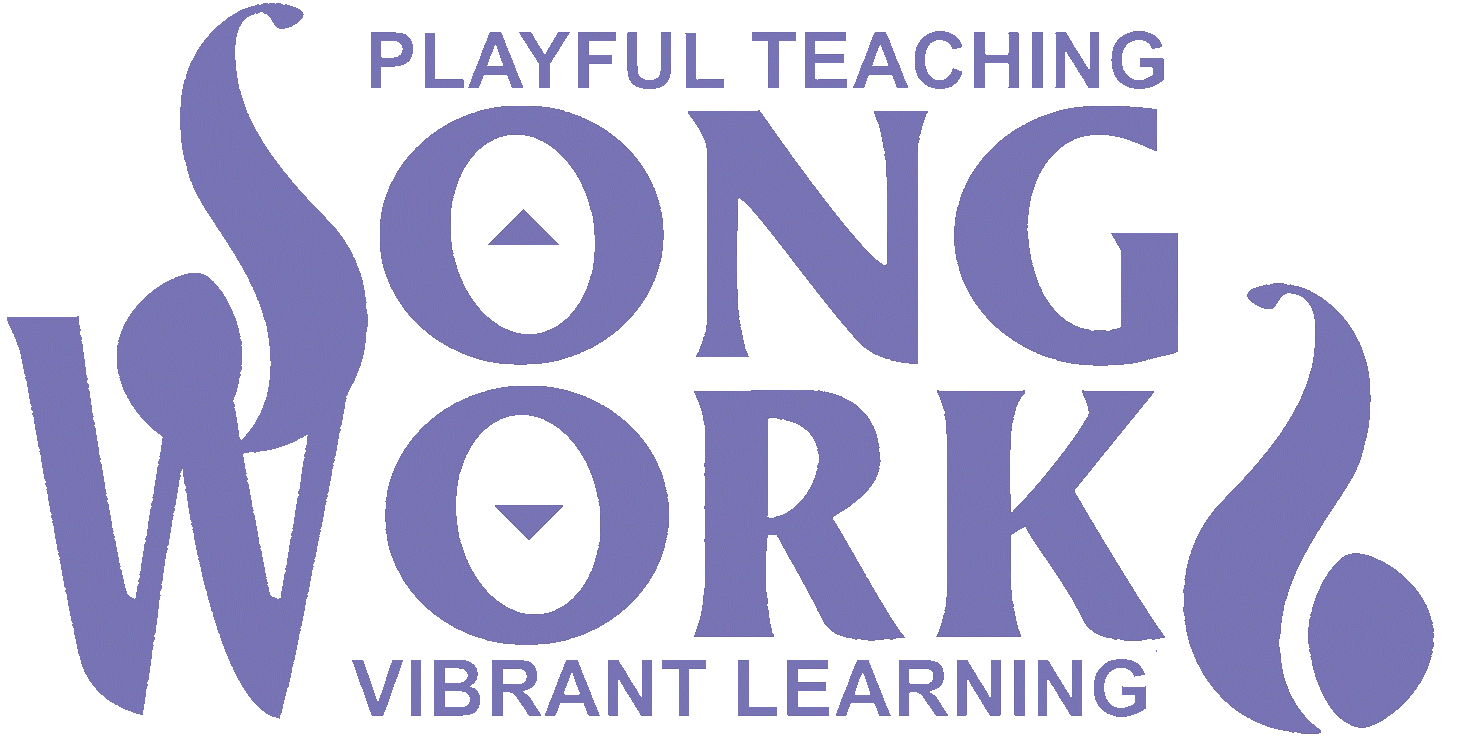 Links to the Videos
Quick Search
About MusicPlay and SongWorks
Voices from MusicPlay
A Singing Approach to Music Making and Music Study
Although classic, popular, foreign language, and composed songs are included in lessons, the core music material for children's experiences in MusicPlay classes is folk songs. Folksongs have been passed down through the ages orally. They are gems, resilient to repetition and easily sung without accompaniment.
The oral tradition from which folksongs sprang created melodies that usually carry the English language without distortion. In other words, the texts and melodies of folk songs typically provide an excellent match of inflection, rhythm, and phrasing . . . and therefore, folksongs are valuable frameworks for children's experiences of both language and singing.
"[a children's folksong] is not a music to be worshiped from afar and performed only by those with special gifts or intensively acquired technique–yet it partakes of the quality of greatness. To enjoy it, one need not dress up either oneself or one's voice." (Ruth Crawford Seeger, 1948, American Folk Songs for Children)
[From the MusicPlay Parent Manual] At home with your child
Sing traditional folksongs and encourage your child to sing along
Think of simple, playful ways to interact with your child while you sing: have the child make up motions for the meaning of the song or perform motions on the child's arm or leg
Be willing to sing alone as the child watches and listens (and sometimes even giggles!)
Use a light, spirited singing voice, showing your enjoyment of the song. Sing softly enough to listen to your child's voice as she or he sings all or parts of the song.