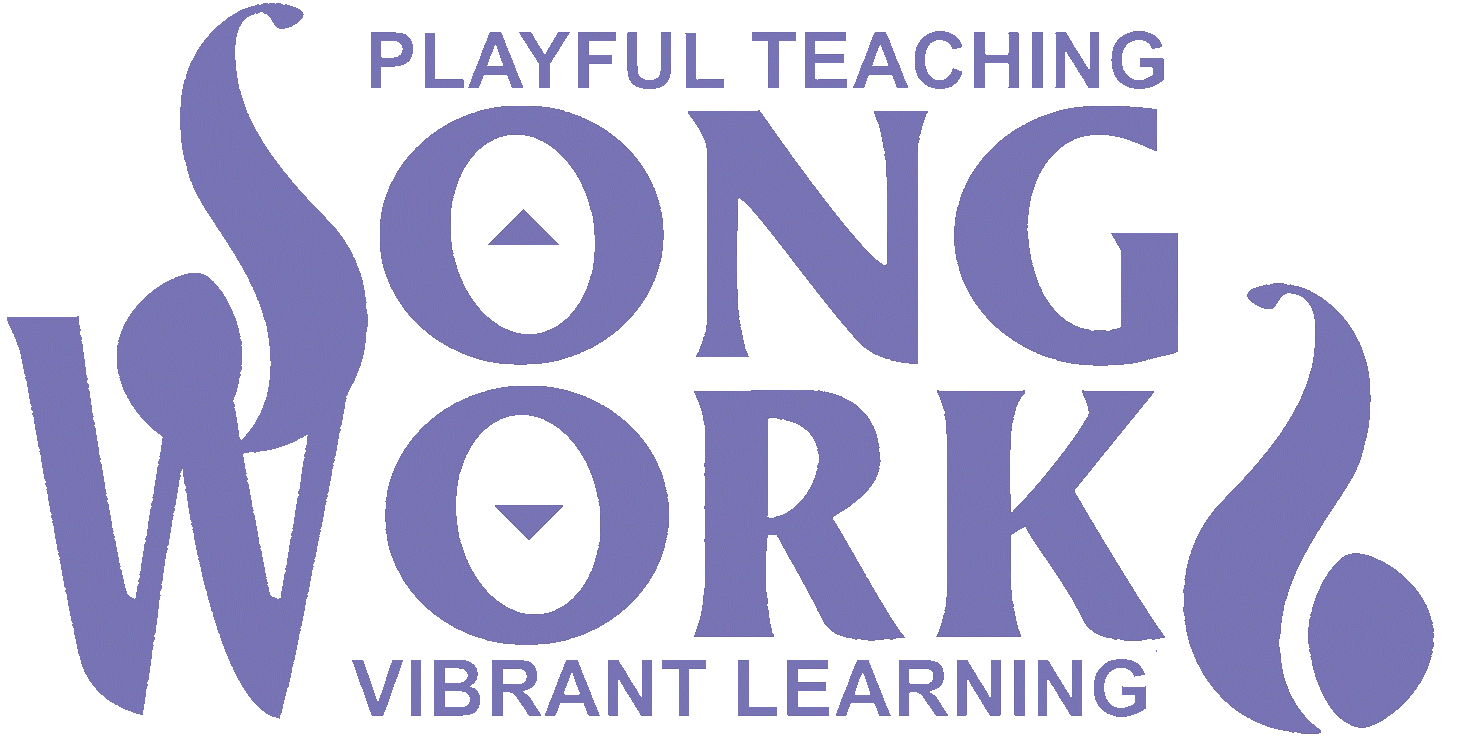 Links to the Videos
Quick Search
About MusicPlay and SongWorks
Voices from MusicPlay
The Collection
The videos in this collection share several characteristics:
Children were never prompted to demonstrate or perform for the camera. The raw footage of children, parents, and teachers captures children's unpolished, unrehearsed responses in the real setting of a weekly, preschool MusicPlay class.
During the 11-year span in which these videos were recorded (2001-2012), there was no intent to make the videos available for public viewing. Therefore, minimal attention was given to camera work, and the video images often have a home-movie quality to them.
When recorded music is played in a video, the proximity of the video camera to the audio equipment often caused the sound to seem much louder in the video than it was in the classroom.
Print sources for activities are cited with nearly every video description.
Playfulness, rather than polish, is the goal of our MusicPlay classes, and you will see the differences as you watch these children make music.
All lessons intend to embody and demonstrate the principles and practices of the SongWorks approach
Whether you are a music teacher, early childhood caregiver, classroom teacher, teacher educator, or parent, your observations of these videos can inform you.
Activities in the videos provide an extensive repertoire for your own use and can be replicated in your classrooms, communities, and homes.
Thoughtful observation can cause you to consider and re-consider how to interact with and respond to a child's behaviors and ideas.
As you view the videos, you can challenge yourself to study and ponder children's ideas, skills, and stages of development. You can ask yourself:
What do I see in this child's response?
What could that response mean?
How might my observations affect the ways in which I teach or interact with this child?
The SongWorks for Children collection intends to offer possibilities, but not necessarily solutions, for your own special contexts of teaching and parenting. We are immensely grateful that we can offer you these views of children and the SongWorks approach as potential contributions to your own sense of playfulness and study as you teach, learn, or parent. Peggy D. Bennett, 2013