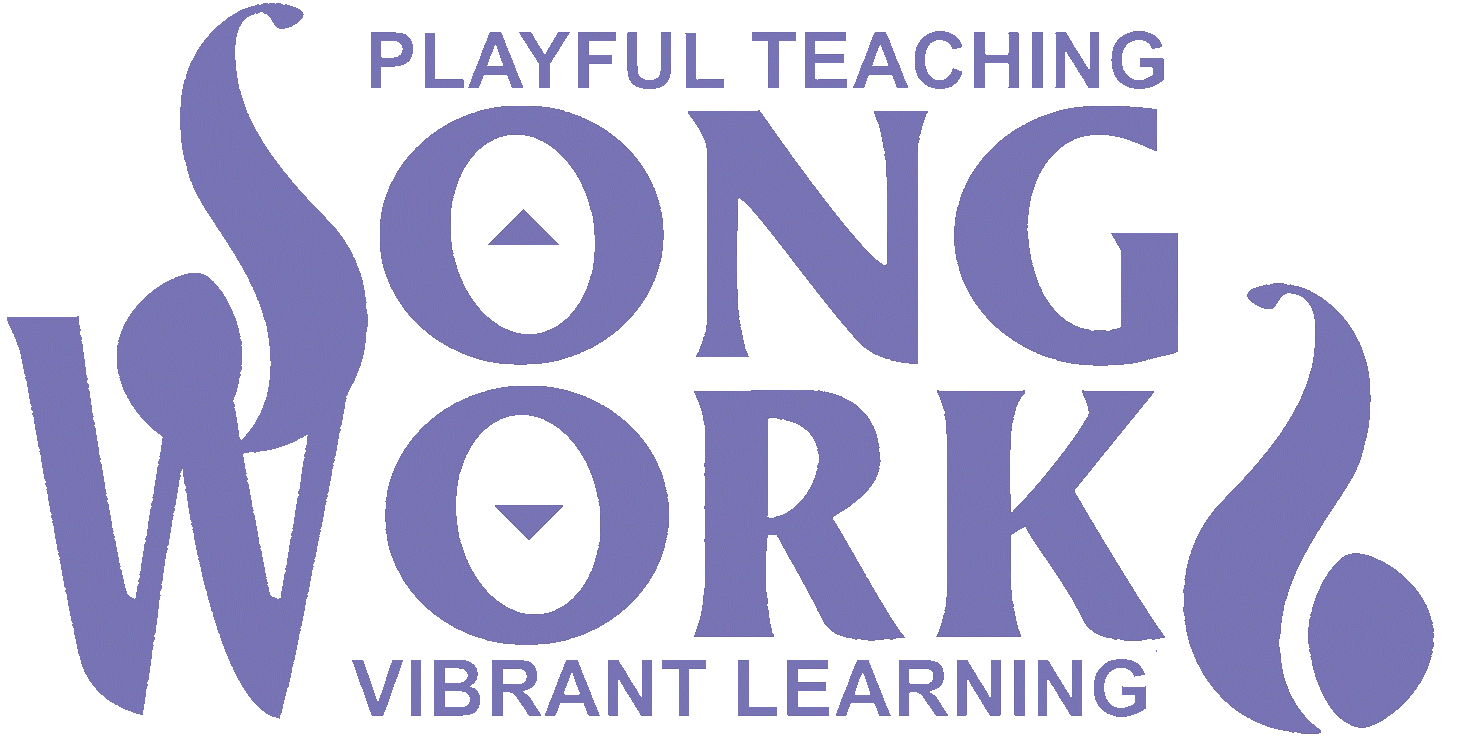 Links to the Videos
Quick Search
About MusicPlay and SongWorks
Voices from MusicPlay
Principles of SongWorks
Principles for Teaching and Learning  (from SongWorks 1)
Students have the right to be treated with respect and dignity for their ideas, skills, and stages of development.
Students deserve an engaging learning environment in which they feel safe enough to demonstrate freely their understandings and skills through various types of participation.
Student learning is the responsibility of both teachers and students.
Learning is holistic and constructive.
A teacher's attitudes, behaviors, and methodologies should be compatible.
Accurate and constructive feedback helps students become independent learners.
Quality of life is enriched through music and singing.
Principles for Teaching and Learning Music (from SongWorks 2)
The major goal of music study is the development of a responsiveness to music.
The musicality that is critical to music performance is just as important in music study.
The fundamental skill in music behavior is listening.
The way music sounds rather than how it looks guides the selection and presentation of patterns for study.
A distinction exists between skills and concepts that are musically easy and those that are musically simple.
Song provides direct involvement for making music and studying sound relationships.
The approach used in MusicPlay classes is based on the principles and practices described in two texts:
Bennett, P.D. & Bartholomew, D.R. (1997). SongWorks 1: Singing in the education of children. Belmont, CA: Wadsworth/Cengage.

Bennett, P.D. & Bartholomew, D.R. (1999). SongWorks 2: Singing from sound to symbol. Belmont, CA: Wadsworth/Cengage.
Informational books, articles, and videos that futher explain the SongWorks approach may be found at the Music EdVentures site: www.musicedventures.com
Additionally, SongWorks principles and practices are foundational to many pedagogical and research articles by Peggy D. Bennett (see Articles on her website at www.peggydbennett.com), as well as these additional books:
Bennett, P. D. (2012). Playing with the Classics Volume 2: Music Masterworks for Children. Van Nuys, CA: Alfred Publishing.
Bennett, P. D. (2011). Playing with the classics, volume 1: Music masterworks for children. Van Nuys, CA: Alfred Publishing.
Bennett, P. D. (2010). RhymePlay: Playing with children and Mother Goose. Van Nuys, CA: Alfred Publishing.
Bennett, P. D., Ed. (1999). SongPlay: A collection of playful songs for children. Milwaukee, WI: Hal Leonard.