Alumni & Faculty Notes

Alumni Notes
1960s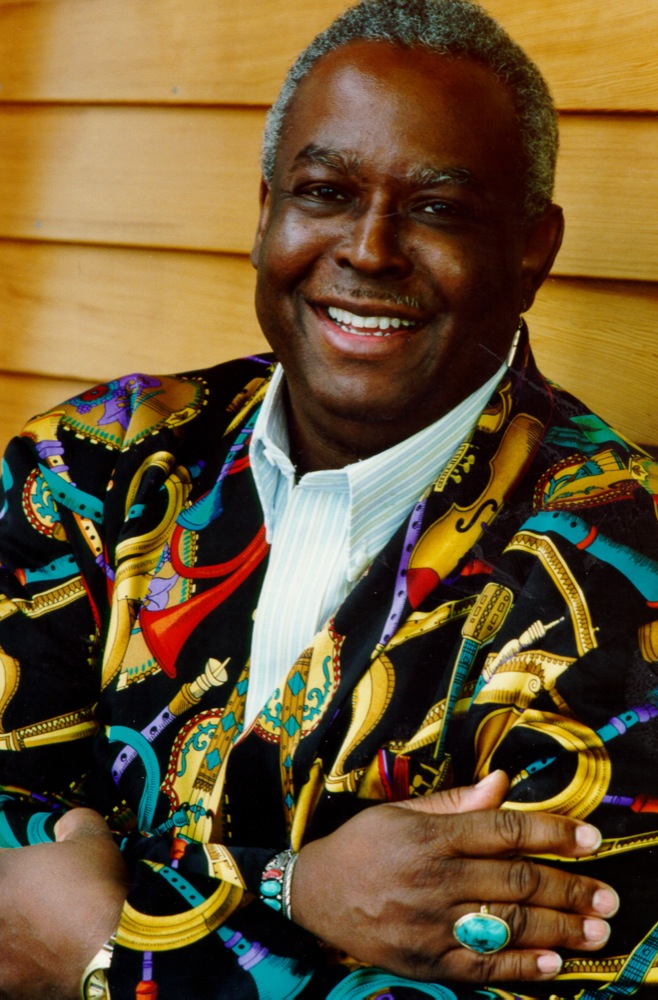 François Clemmons '67 retired from Middlebury College at the close of the 2012-13 academic year. For the last 15 years, he has been artist-in-residence and director of the College Choir and the Martin Luther King Spiritual Choir. He has enjoyed a distinguished career as a singer, performer, playwright, and lecturer, but he is perhaps best known for his appearances on the PBS television series Mister Rogers' Neighborhood. For 25 years, Clemmons performed the role of Officer Clemmons, the friendly neighborhood policeman, and in the "Neighborhood of Make-Believe" ran a singing and dance studio located in the building diagonally across from Mr. Rogers' house.
After graduating from the Oberlin Conservatory, Clemmons went on to earn a master's degree at Carnegie Mellon University. Shortly thereafter, he won a Metropolitan Opera regional audition and earned a place in the company. In seven seasons, he played more than 70 classical and opera roles, traveling around the world. He has performed his favorite role, Sportin' Life, in the George Gershwin opera Porgy and Bess, more than 200 times. His 1975 recording of that role with The Cleveland Orchestra under the direction of Lorin Maazel earned him a Grammy Award. In the 1980s, he founded the Harlem Spiritual Ensemble and made several recordings with the group. He was awarded an honorary doctorate of arts by Middlebury College in 1996 and joined its faculty in 1997.
1980s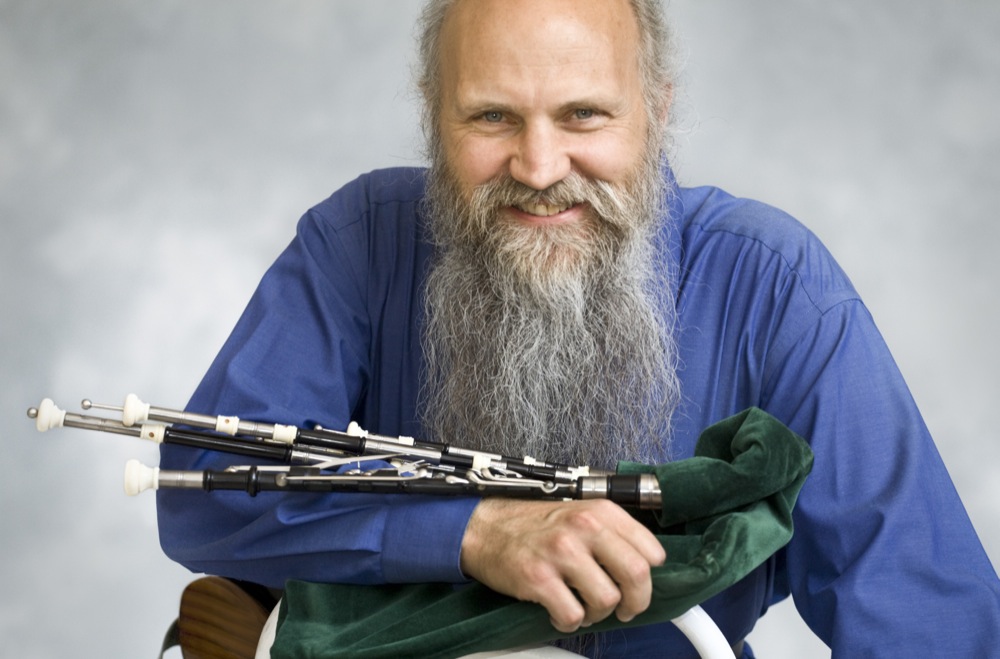 Dick Hensold '81, a conservatory graduate in recorder and early music, has carved out a career as the leading Northumbrian smallpiper in North America, and for the past 20 years has performed and taught in England, Scotland, Japan, Canada, and across the United States. Based in St. Paul, Minn., he is a full-time musician, passionately presenting the traditional music of Scotland, Cape Breton Island, and Northumberland, as well as Nordic folk music, early music, and traditional Cambodian music.
An active composer, studio musician, and theater musician, he also has a solo Northumbrian smallpipes CD, Big Music for Northumbrian Smallpipes, which was released in 2007. He returned to his old stomping grounds in April 2013 to present "Northumbrian Smallpipes and Other Strange Beasts" for the West Side Irish-American Club just outside of Cleveland. His tour calendar can be found at his website.
Baritone Todd Thomas '84 and conductor Jed Gaylin '85, MM '86 performed Vaughan Williams' Serenade to Music and Beethoven's Ninth Symphony with the Bay-Atlantic Symphony this season. Gaylin is music director of the Bay-Atlantic Symphony in southern New Jersey, with residencies at Stockton College, Cumberland College, the Cape May Music Festival, and the Borough of Avalon. Gaylin has also served as music director of the Johns Hopkins Symphony Orchestra since 1997 and begins a stint with the Two Rivers Chamber Orchestra in West Virginia in September. He is married to poet and essayist Lia Purpura '86. They live in Baltimore with their son, Joseph.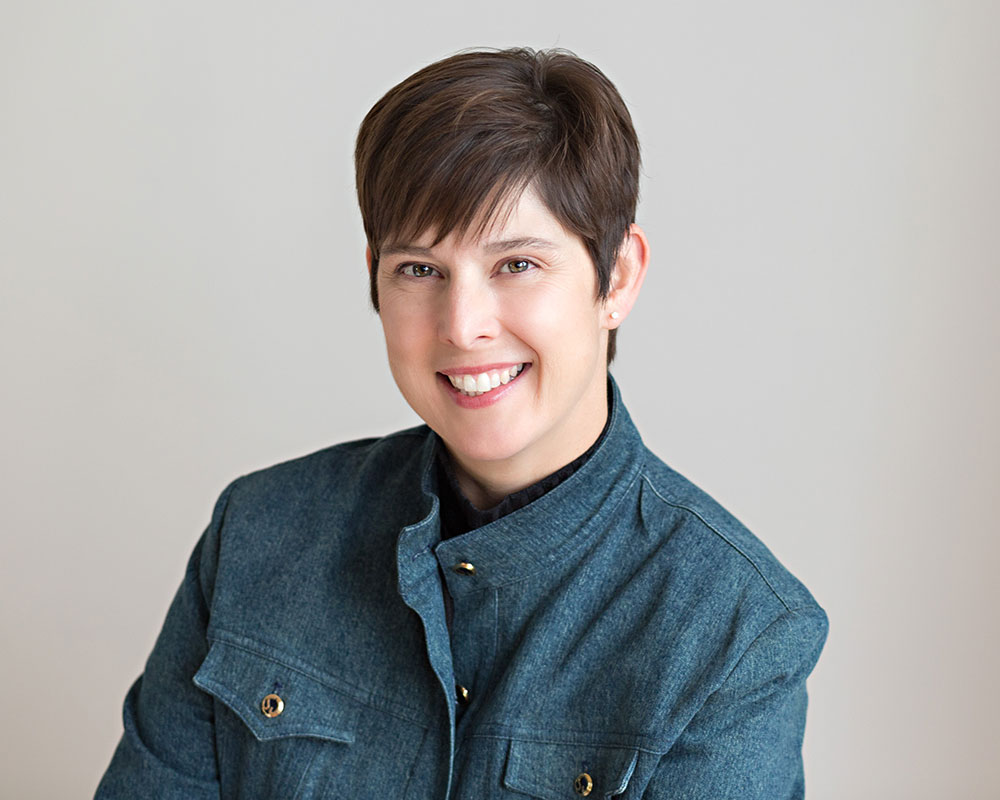 Cathleen Partlow Strauss '84 joined the administration of the Oberlin Conservatory in August 2012 as Director of Conservatory Communications.
She continues to perform as a cellist on a music series in the Indianapolis area that she founded with her husband, violist and Oberlin faculty member Michael Strauss.
Elizabeth Hankins '89 was recognized for her work in the field of music education as a vehicle for school reform with the Yale Distinguished Music Educator Award. Hankins began pursuing her PhD in music education at Case Western Reserve University in the fall of 2010. She holds a bachelor's degree in music education from Oberlin Conservatory and a master of arts in education from Baldwin-Wallace College. She began teaching in the Lakewood City Schools in suburban Cleveland in 1990. She has taught orchestra in grades 5-12, music theory, and music history. She currently directs five orchestras at Lakewood High School and is the founding director of the Lakewood Project, an innovative rock orchestra that teaches students a lifelong love of music.
1990s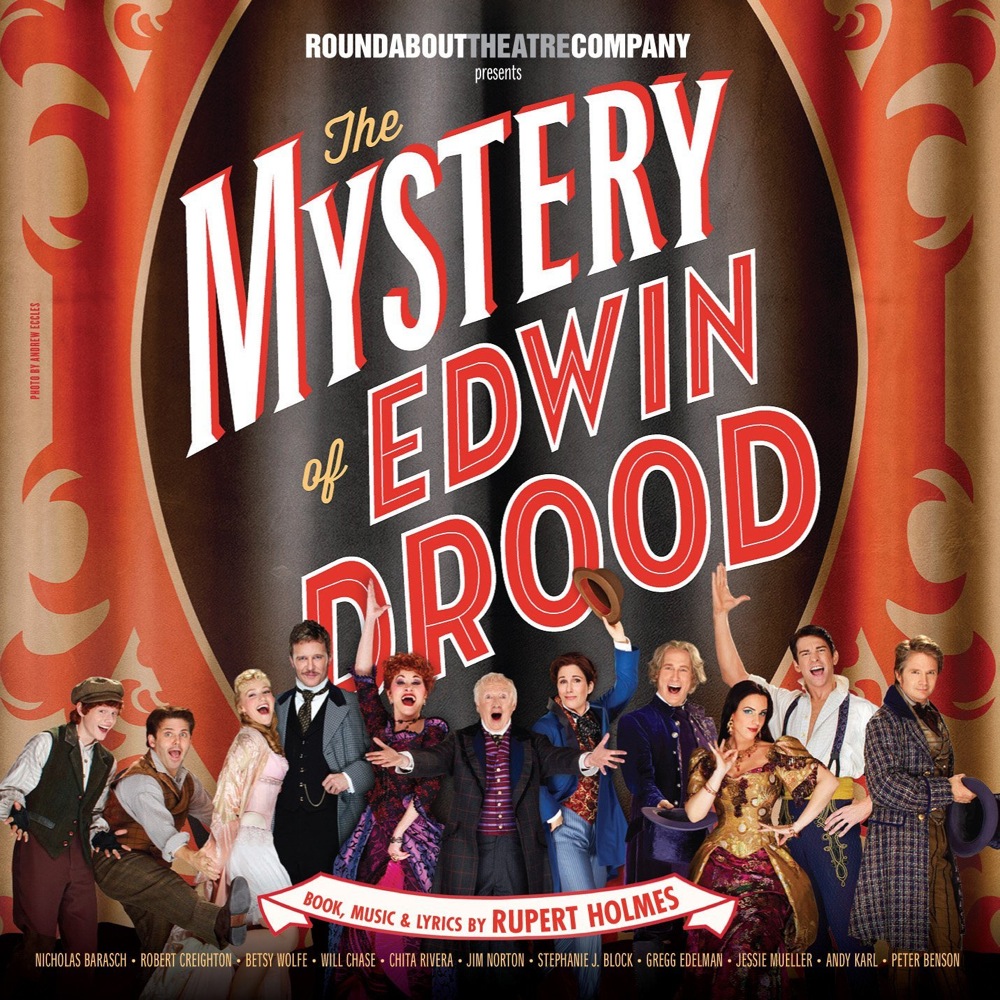 Will Chase '92 was nominated for a 2013 Tony Award for Best Performance by an Actor in a Featured Role in a Musical for his portrayal of John Jasper in The Mystery of Edwin Drood.
The show, a production of the Roundabout Theatre Company, ran on Broadway at Studio 54 from November 2012 to March 2013. DRG Records has released a new recording of the 2013 Broadway cast's critically acclaimed production.
Chase was also recently seen as Michael Swift on the hit NBC show Smash.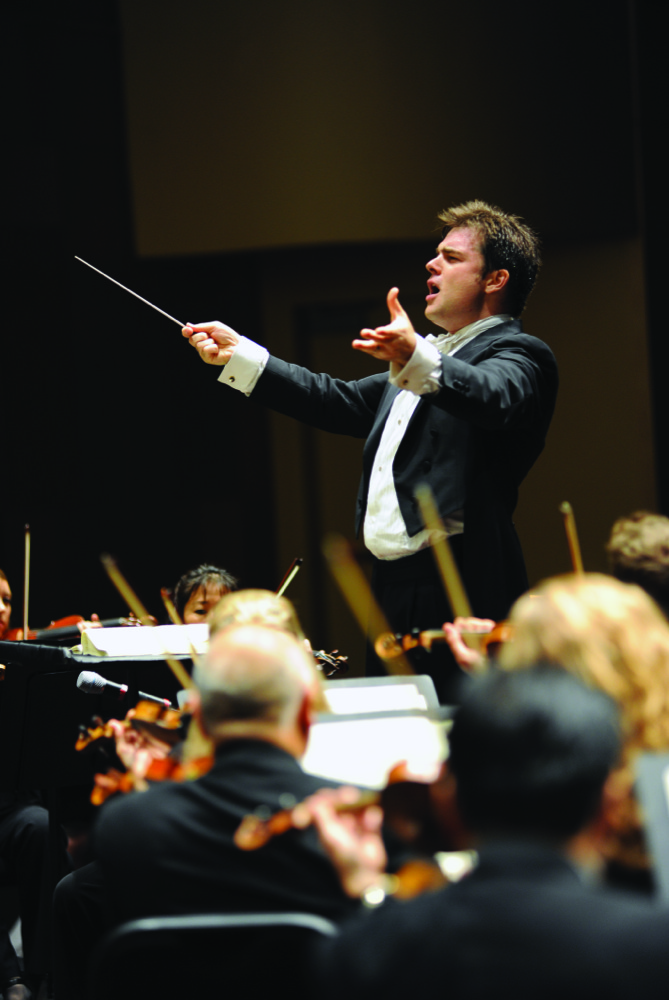 Michael Christie '96 completed year one as the first-ever music director of the Minnesota Opera, a move the company made just prior to its 50th anniversary season. "While conducting performances of three Minnesota Opera productions, Christie established a strong rapport with the company's orchestra," wrote Ron Hubbard of the St. Paul, Minnesota-based Pioneer Press. The critically lauded productions securing this appointment were 2011's La Traviata, Wuthering Heights, and Silent Night.
Christie has won multiple awards for his programming during his 16-year career. Since 2001, he has spent his summers heading the acclaimed Colorado Music Festival, for which the Denver Post named him Musician of the Year in 2010. This year he was named music director laureate of the Phoenix Symphony, where he has served as the Virginia G. Piper Music Director since 2005.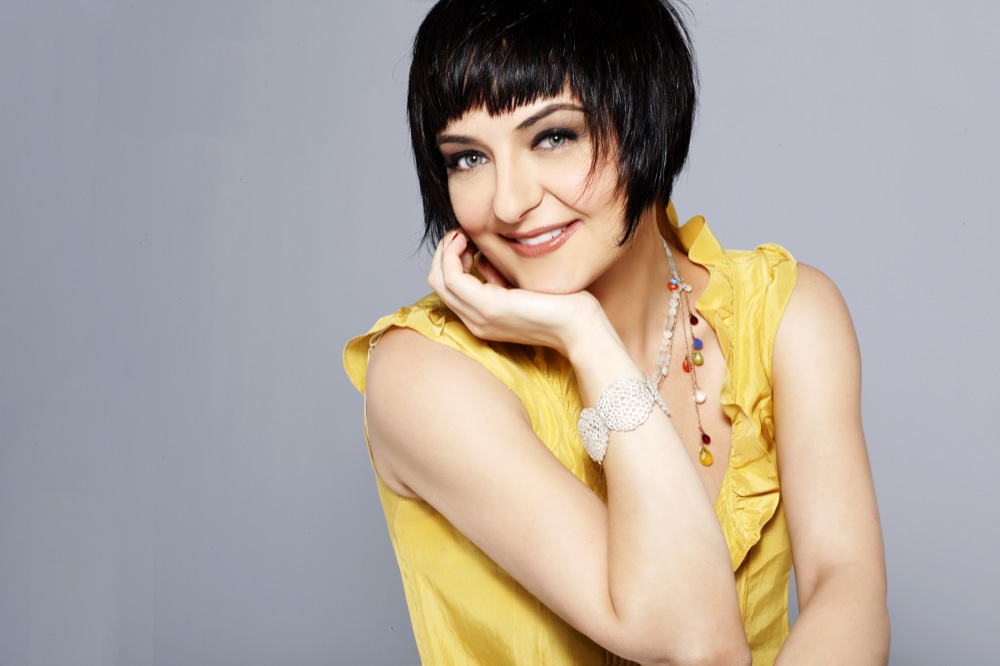 Mezzo-soprano Marie Lenormand '99, whose performance last year as Despina in Cosí fan tutte was hailed by critics, sang the title role this April in Offenbach's La Perichole. The innovative production by the New York City Opera, directed by Christopher Alden, turned Offenbach's "most charming" opera into something "zany, demented, surreal, strangely dark," according to the New York Times.
The paper made note of Lenormand's "rich mezzo-soprano voice," as well as the "grace and spunk" she brought to the role.
2000s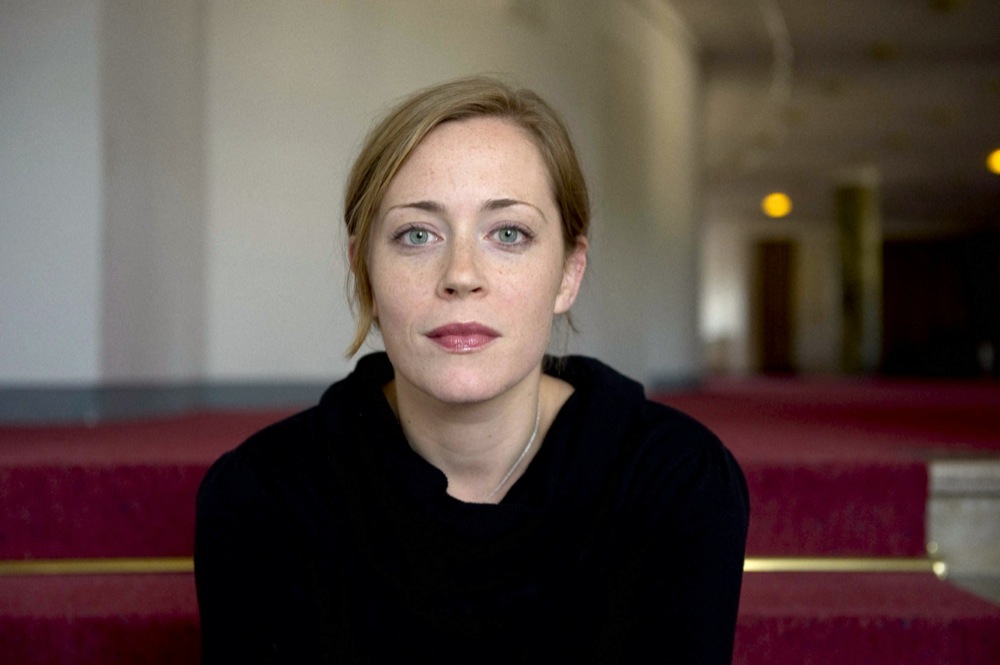 Lydia Steier '00 directed Mozart's La Finta Giardiniera for Theater St. Gallen in Switzerland in February and Mozart's Die Entfuhrung aus dem Serai for Stadttheater Bern in Germany. Her productions were praised in several German publications, both online and in print, for their innovative staging.
To follow Steier's unique work in the opera world, visit her website.
Composer, saxophonist, clarinetist, and singer Aurora Nealand '01 and her band performed at the 2013 New Orleans Jazz Fest in May. Enamored of traditional jazz from a young age, Nealand apprenticed with several bands from the Crescent City's Frenchmen Street-centered traditional jazz revival scene, including the Panorama Jazz Band, VaVaVoom, and the New Orleans Moonshiners. In 2010, she stepped out with her own project, the Royal Roses, which is now at the vanguard of that scene.
The Times-Picayune gave the Jazz Fest performance warm praise for Nealand's work of vintage and vintage-sounding pieces, writing, "Every arrangement was light on its feet...she is comfortable and capable enough to take liberties: a lyrical twist here, an odd key change there."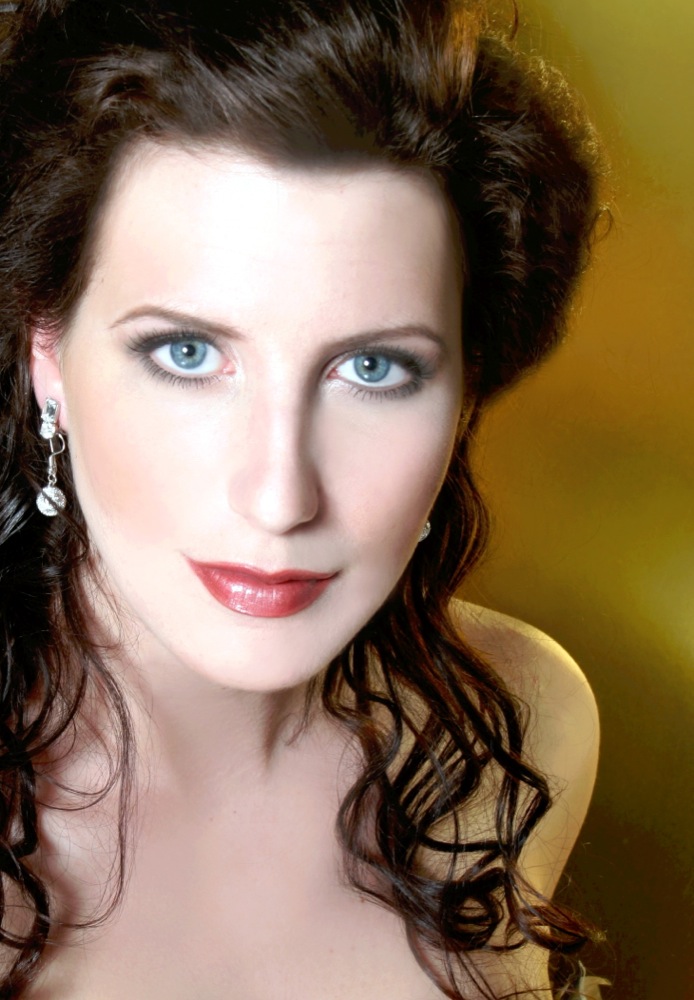 Ellie Dehn '02 appeared as soloist with The Cleveland Orchestra at Severance Hall in Carl Nielsen's Third Symphony in February. She will be featured on a new Oberlin Music release in September titled Ravel: Intimate Masterpieces with Oberlin faculty harpist Yolanda Kondonassis and other artists.
Dehn will also open the 135th Artist Recital Series in Finney Chapel with the ensemble from that recording.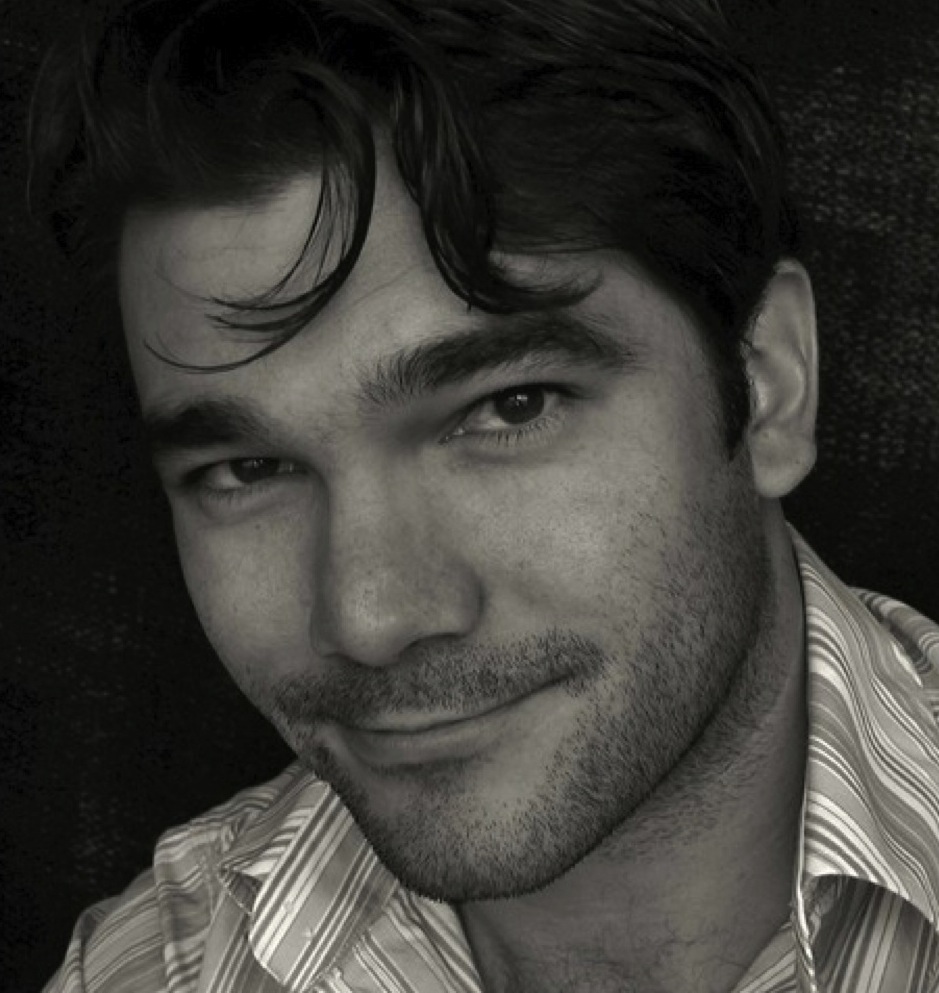 Scott Skiba '02 directed Puccini's two short operas, Suor Angelica and Gianni Schicchi, for Opera per Tutti in Cleveland in April, after directing the first part of the trilogy, Il Tabarro, during the 2010-11 season. The production of Il Tabarro was the first operatic performance to be hosted by Cleveland Public Theatre, a venue revered for its artistic programming.
Opera per Tutti has now been established as the resident opera company at Cleveland Public Theatre, where numerous productions are staged each year.
Soprano Marcy Stonikas '02 received the George London-Leonie Rysanek Award for her successful showing at the 2013 George London Foundation competition.
Mezzo-soprano Elizabeth DeShong '03 has had great success this season with performances on some of the most prestigious stages. She performed as soloist with The Cleveland Orchestra in Beethoven's Ninth Symphony and Peter Lieberson's Neruda Songs during its Florida residency. The South Florida Classical Review wrote: "The gifted young mezzo Elizabeth DeShong gave a mesmeric performance." In April and May, she appeared as First Norn in the Metropolitan Opera's production of Wagner's Götterdämmerung with Deborah Voigt. In June, she sings at Amsterdam's Concert-gebouw in John Adams' The Gospel A$ccording to the Other Mary.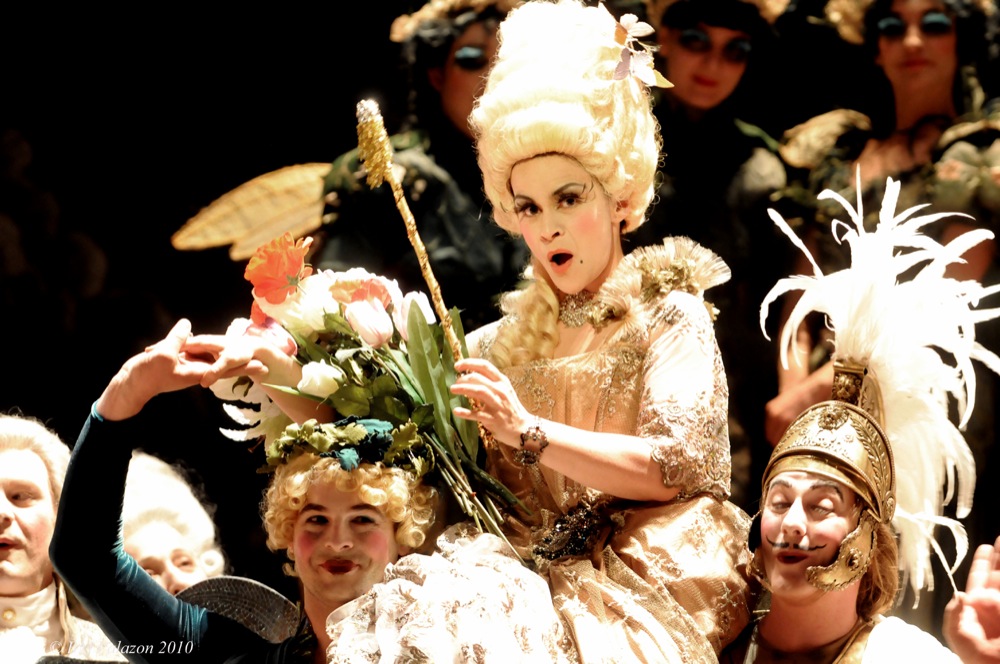 Soprano Malia Bendi Merad '03 sang the role of the Queen of the Night in A Magic Flute, Peter Brook's reimagining of Mozart's The Magic Flute. The production, which radically remodels and pares down Mozart's opera, has met with acclaim as it toured the world during the past two years.
The New York Times praised Merad's "light yet penetrating sound and pitch-perfect accuracy." A Huffington Post review referred to the Queen of the Night's famous aria "Die Holle Rache," which is among the music recordings on NASA's Voyager space probe. The Post critic wrote: "I'm sorry the version making its way through the galaxy was not from the incandescent production of the opera conceived and directed by Peter Brook."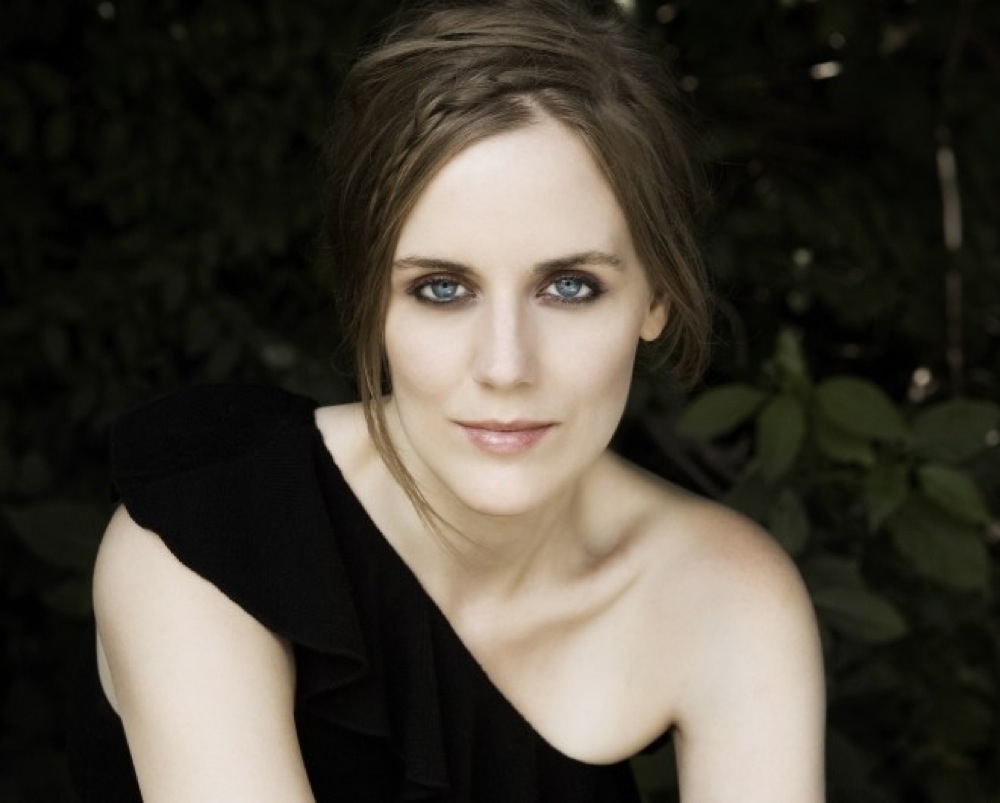 Soprano Rebecca Ringle '03 performed with the Metropolitan Opera this season as Rossweise in Robert Lepage's landmark production of Wagner's Der Ring des Nibelungen. The three complete cycles performed in spring 2013 celebrated the 200th anniversary of the composer's birth.
Ringle has previously performed with the Met in productions of John Adams' Nixon in China and Wagner's Die Walküre.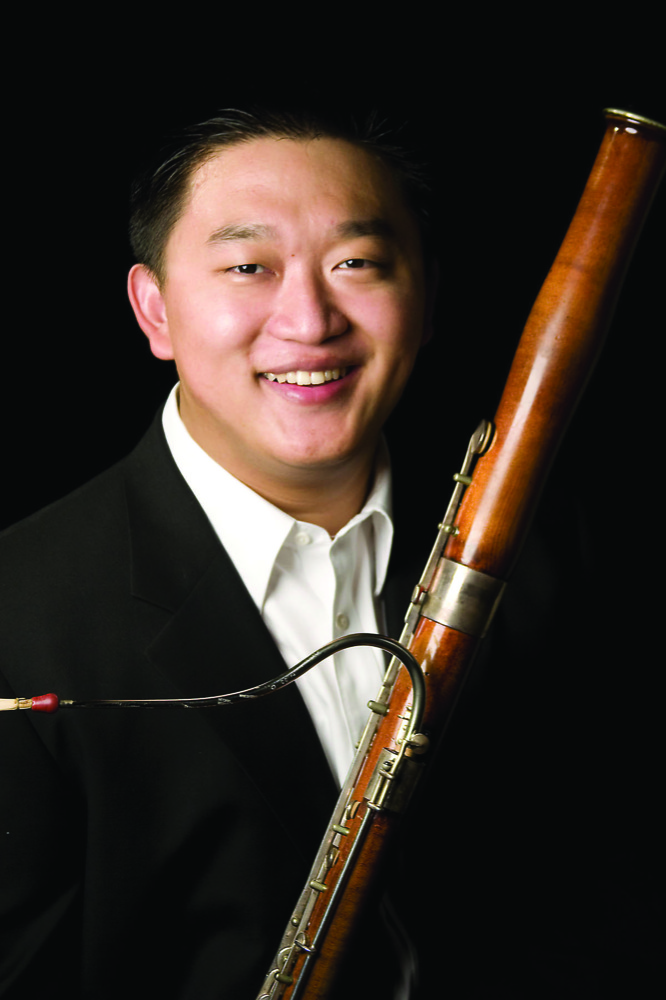 Fei Xie '04, who joined the Baltimore Symphony Orchestra in January 2008 as second bassoonist, was named principal at the start of the 2012-13 season. That appointment followed what was described as "an extensive search" by Music Director Marin Alsop and an audition committee to find a successor to Phil Kolker, who retired in 2010.
Xie is the first Chinese bassoonist to hold the principal position in a major American symphony, according to a statement from the orchestra.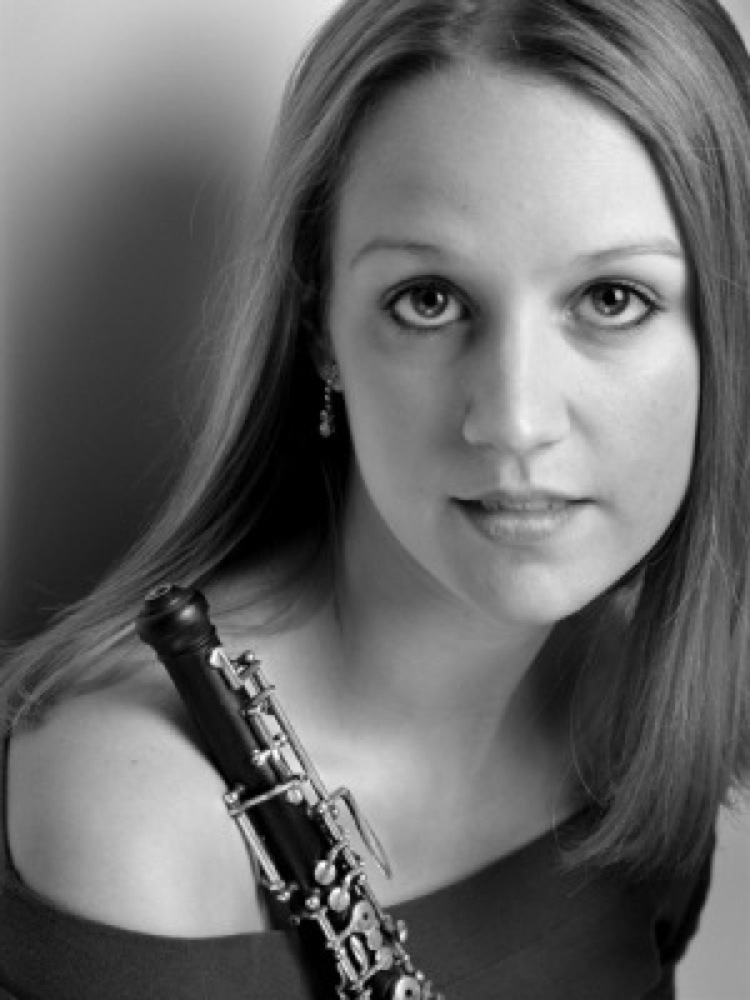 Emily Brebach '05 joined the Atlanta Symphony Orchestra as its new English hornist and oboist in September 2012. Brebach studied oboe performance with James Caldwell and Robert Walters at the Oberlin Conservatory before earning her master's degree from Rice University in 2007. Prior to joining the Atlanta Symphony, Brebach held the position of English horn and oboe with the Sarasota Orchestra for two seasons.
Oberlin's support has been indispensable to her success, she said—particularly her current connections with Walters. "I would be remiss if I didn't say that a large part of my professional trajectory is due to the mentorship that I've had with Robert Walters," she said. "He came in and subbed for Mr. Caldwell, and I've continued that relation- ship until now."
Brebach is excited to be in Atlanta to connect with the thriving community of Oberlin graduates there. Oberlin alumni inhabit the viola and bassoon sections, the conductor's podium, and the Atlanta School of Composers, a group founded by conductor Robert Spano '84 that works regularly with the orchestra.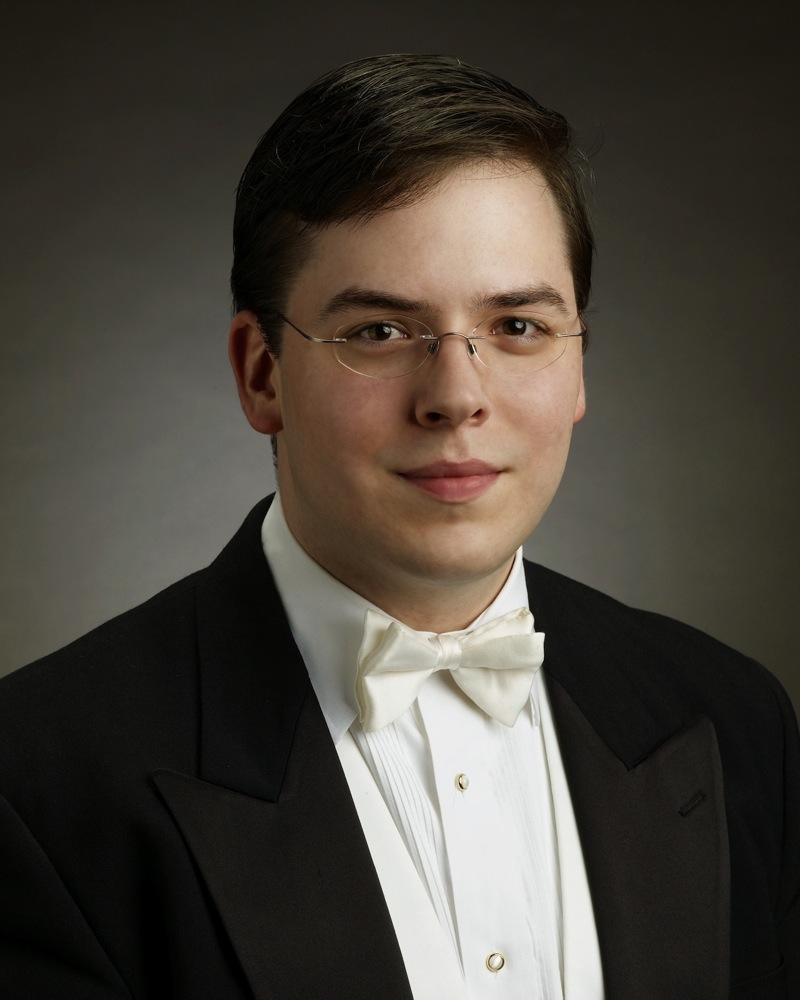 James Feddeck '05 is wrapping up his four-year term as assistant conductor of The Cleveland Orchestra and music director of The Cleveland Orchestra Youth Orchestra. In the spring, he stepped in for an ailing conductor Franz Welser-Möst for a three-concert series of Orff's Carmina Burana, of which the Plain Dealer wrote: "Feddeck turned in an expertly balanced reading. Hot-blooded on one hand and smoothly polished on the other, his account was that of a conductor pegged to the work from the start.
Whole careers have been launched with less, and his was already on a brilliant track." In May, Feddeck was recognized as the 2013 winner of the prestigious Sir Georg Solti Conducting Award, which includes a $25,000 grant—among the largest bestowed upon young American conductors.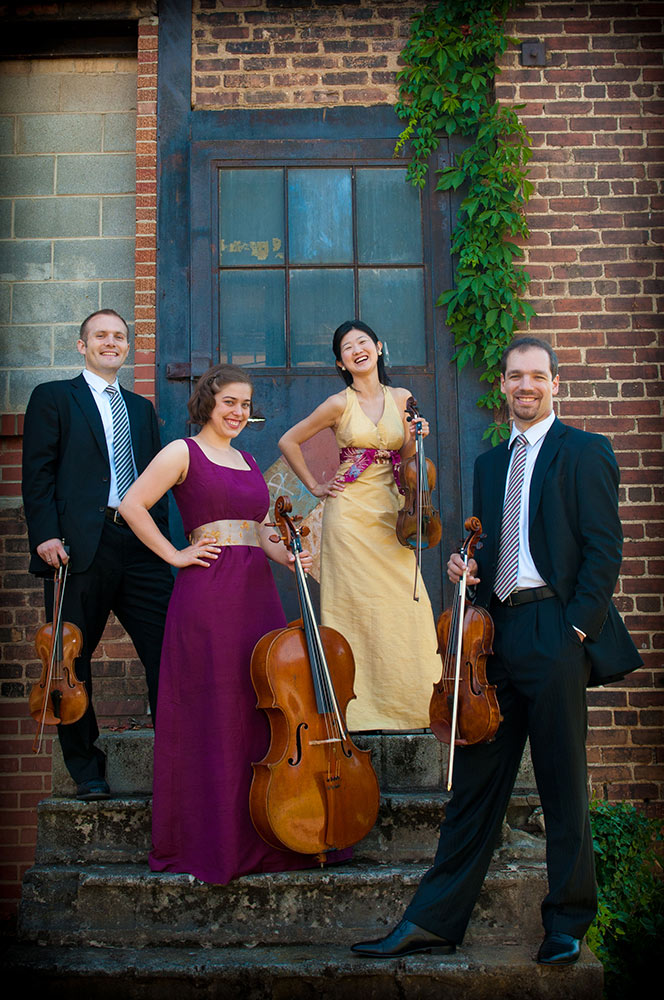 Since finishing its 2010-12 stint as the Oberlin Conservatory's quartet in residence, the Jasper String Quartet has toured the nation. The ensemble, whose members include Oberlin graduates J. Freivogel '05 (violin), Sam Quintal '06 (viola), and Rachel Henderson Freivogel '05 (cello), has been hailed as "sonically delightful and expressively compelling" (the Strad and "powerful" (New York Times). It was recognized for its efforts with the prestigious 2012 Chamber Music America Cleveland Quartet Award.
Among the quartet's many 2013 performances, a February 11 appearance in West Palm Beach, Fla., earned considerable notice from critics. "The Jasper String Quartet is the young face of American chamber music, now and in the future," wrote Rex Hearn of the Palm Beach ArtsPaper. "To my mind they are on their way to replacing the eminent, now disbanded, Emerson String Quartet." In more recent news, the quartet made an extended appearance in New York with an April 12 performance at Carnegie Hall, as well as a concert on April 26 at LaGuardia Performing Arts Center.
Richard Hawkins' former student, clarinetist Boris Allakhverdyan '06, won the co-principal clarinet position of the Metropolitan Opera Orchestra. The Armenian native has served as associate principal clarinet of the Kansas City Symphony since 2009. Allakhverdyan has also been principal clarinet in the summer orchestras of the Colorado Music Festival and the Britt Festival in Oregon.
He continues to perform as a founding member of the Prima Trio, the grand prize and gold medal winner of the 2007 Fischoff National Chamber Music Competition.
In February, soprano Jennifer Forni '07 made her Met Opera debut in the role of First Esquire in Parsifal.
Clarinetist Jack Marquardt '07 is a member of WindSync, a woodwind quintet called "revolutionary" by the Houston Chronicle. It won the 2012 Concert Artists Guild Competition and the Sylvia Ann Hewlett Adventurous Artist Prize in October.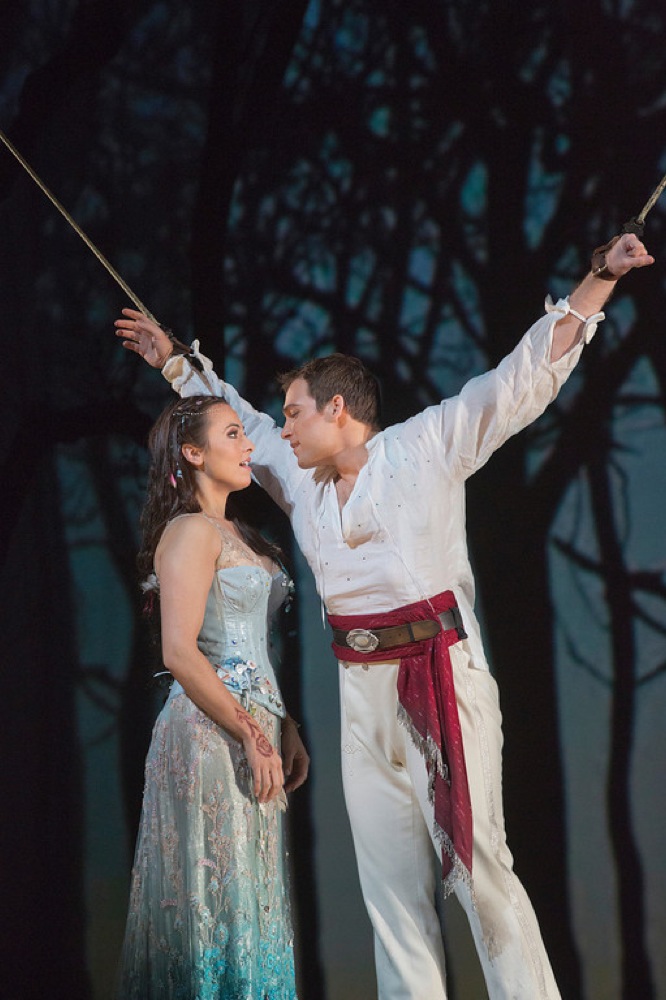 The 2012-13 season has been eventful for Alek Shrader '07. His feature debut at the Metropolitan Opera was met with glowing praise, as he opened the season with a production of Thomas Adès' The Tempest, conducted by the composer. The New York Times called his performance "sweet-voiced," "bright," and "appealing." Shrader returned to the Met in December to sing Almaviva in The Barber of Seville.
In March, he debuted at Carnegie Hall's Weill Recital Hall after performing the program in Kulas Recital Hall. Abroad, he sang Don Ramiro in La Cenerentola at the Hamburgische Staatsoper. Shrader closed the U.S. concert season with the tenor solo in Britten's War Requiem at the Cincinnati May Festival, with James Conlon conducting. In July, he makes his role debut as Ernesto in Donizetti's Don Pasquale at the Glyndebourne Festival.
Thomas Schneider '08 was appointed principal bassoon of the Richmond Symphony Orchestra in 2012.
Meredith Crawford '09 is the new assistant principal viola for the Pacific Symphony, with whom she has played since auditioning as an undergraduate.
Elizabeth Zharoff '09 will sing the role of Gilda in Verdi's Rigoletto with the Houston Grand Opera in January 2014.
2010s
Michael Matushek '10 was appointed second bassoon of the Louisiana Philharmonic Orchestra in 2012.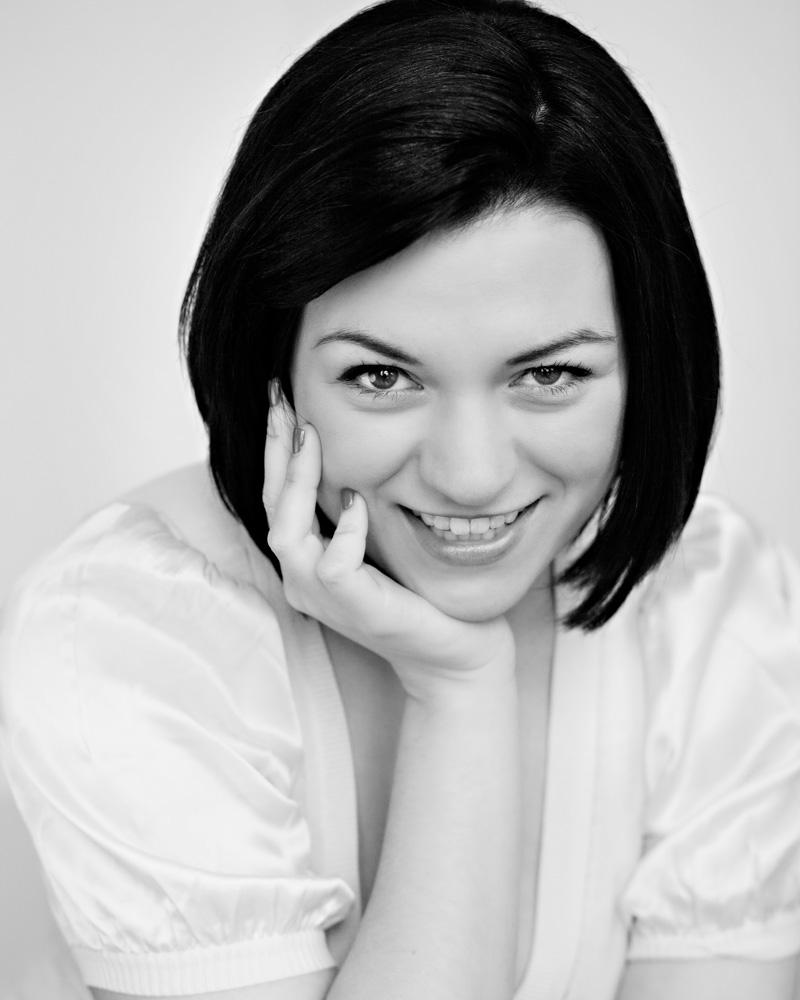 Cree Carrico '11 was accepted into the competitive studio program at the Chautauqua Opera for the 2013 summer season, beating out roughly 700 others for one of 26 positions.
Soprano Sydney Mancasola '11 performed in the world premiere of Tom Cipullo's Glory Denied with the Fort Worth Opera. The Dallas Morning News praised Mancasola's "amazing clarity and pliancy" for her portrayal of Young Alyce.
This year, Mancasola has received awards from several prestigious competitions, including the top prize in the 2013 Gerda Lissner Foundation's International Vocal Competition, and was one of six winners in the 2013 Metropolitan Opera National Council Auditions in March.
Addison Teng '11 was appointed to the faculty of the Music Institute of Chicago in February. He was recently invited to give master classes in Brazil by invitation of the Conservatorio de Brasilia in Rio de Janeiro as well as the Villa Lobos Conservatory PreCollege division. Currently completing work on a master of music in violin performance and string pedagogy at Northwestern University, he serves as Roland and Almita Vamos' teaching assistant.
Michelle Wong '11 won the solo English horn position with the Orquesta Filarmónica de Buenos Aires and has been performing with the orchestra at the Teatro Colón since March.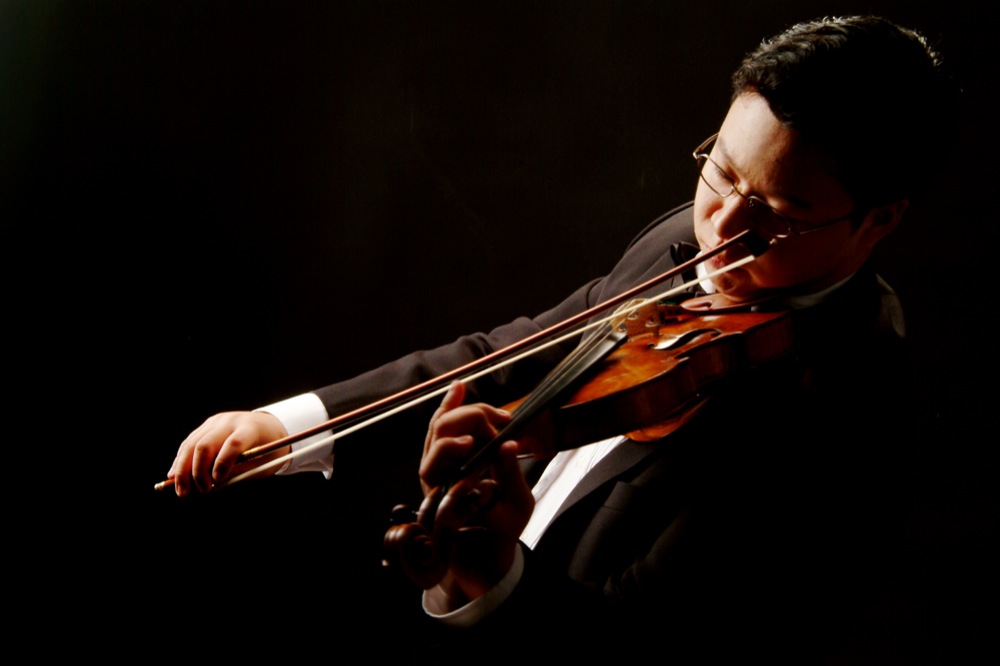 Moye Chen '12 performed on April 21 at the Krannert Center for the Performing Arts' 2013 Debut Artist concert. His performance at the 2011 Seattle International Piano Competition earned him awards for Audience Favorite and Best Performance of a Work by Franz Liszt.
Violinist Lauren Manning '12 and colleague Danny Lai are traveling to the Middle East during the summer of 2013 to promote cultural understanding and peace through music. They will spend seven weeks in the West Bank and Jordan. In cooperation with Holy Land Trust, Musicians Without Borders, Al-Mada, Yabous Cultural Center, Madrasati Palestine, the Edward Said Conservatory, House of Hope, and the African Community Society, they will be working to present music in nontraditional and innovative ways to a vast array of audiences.
They will perform traditional (and some nontraditional) repertoire and will also be working with groups of children in interactive workshops. The trip is being supported through a successful Kickstarter fund titled Music Heals Us.
Jacob Street MM '12 has been awarded a Fulbright grant to study organ at the Hochschule für Musik in Lübeck, Germany, beginning in fall 2013.
Faculty Notes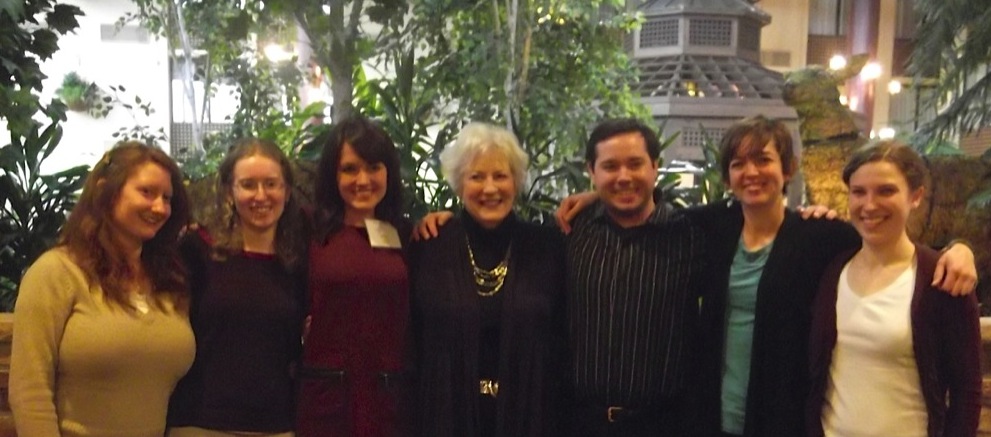 Peggy Bennett, professor of music education, enjoyed a productive year of leave made possible by a Research Status Award. The honor allowed her to complete an Oberlin-sponsored website, SongWorks for Children: A Video Library of Children Making Music. She also published her sixth book with Alfred Publishing, Playing with the Classics, Volume 2: Music Masterworks for Children.
The latitude of research status also provided her the time to participate as a clinician or presenter at conferences nationwide on topics of teacher training, preschool music in underserved communities, general music methods, and staff development. Bennett spoke at the Academy of Education Through Music in New York City, the Colorado Music Educators Association conference, Duquesne University's Early Childhood Music Initiative, and Mountain Lake Colloquium for Teachers of General Music Methods in Virginia.
In April, she was thrilled to present a session for the annual international conference of Music EdVentures Inc. (MEI) in Minneapolis. Joining Bennett as presenters for that conference were Oberlin music education graduates Samantha Meese Smith '10 and Ruthanne Fisher '08. Smith and Fisher, as well as Oberlin alumni conference attendees Danielle Koplinka-Loehr '08, Jake Harkins '11, Anna Shelow '11, and Meghan Meloy '10, have been designated as Emerging Pioneers in Education by MEI.
Stephen Aron, teacher of classical guitar, performed and taught at several festivals this year, including the Mediterranean Guitar Festival in Italy, the Iserlohn Guitar Festival in Germany, the Massillon Guitar Festival in Ohio, and the Keene State Guitar Festival in New Hampshire. He also co-produced a flute/guitar workshop in Assisi, Italy, called "Suonare in Italia," with flutist Jane Berkner. Their collaboration has led to a new recording, Tropicale, made in Oberlin's Clonick Recording Studio and available on Clear Note.
The Caldwell Collection of Viols: A Life Together in the Pursuit of Beauty is a handsome coffee table book chronicling the life work of Catharina Meints Caldwell, associate professor of viola da gamba and cello, and her husband, James Caldwell.
The Caldwell Collection is legendary in the worldwide viol fraternity. Curated and restored to playing condition with exquisite care over several decades, the instruments form one of the most extraordinary private assemblages in the world, rivaling the holdings of major musical instrument museums. The book, audio recordings of each of the 22 historical instruments, and an iPad app were released in 2012, available through Music Word Media.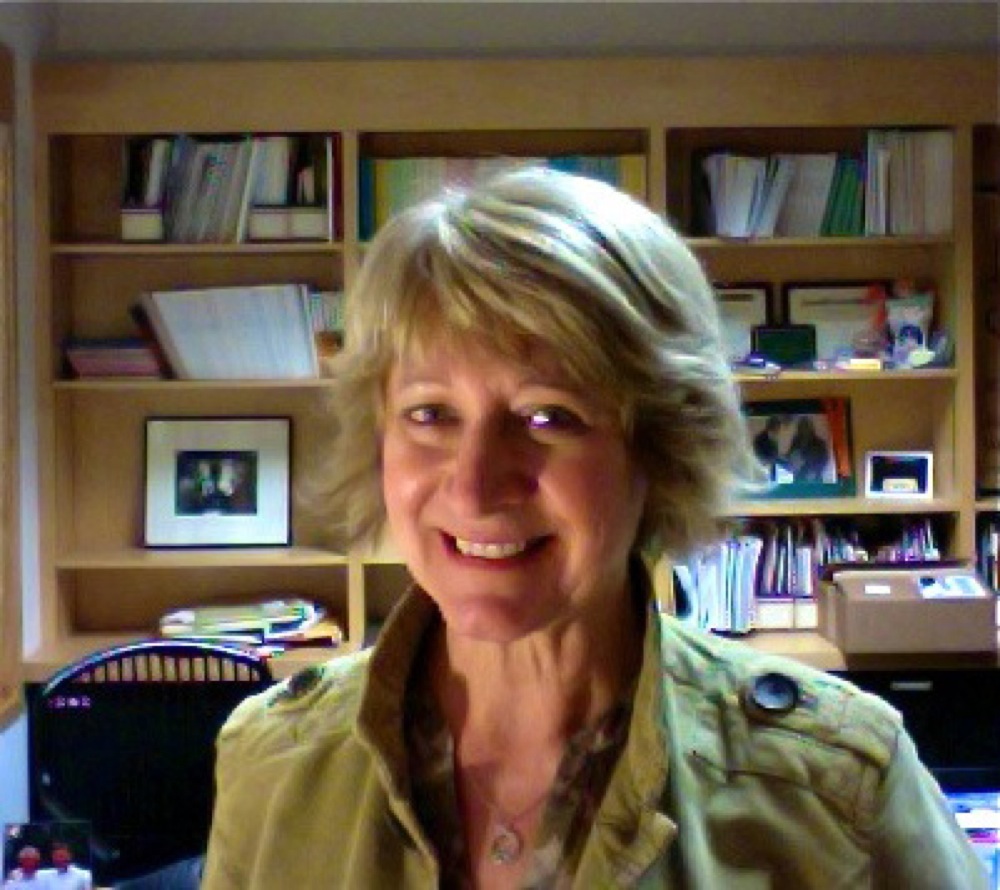 Oberlin's conservatory librarian, Deborah Campana, was commissioned to write nine biographical entries for the Grove Dictionary of American Music, second edition. These profiles of distinguished music librarians included Mary Wallace Davidson of the Eastman School of Music and Indiana University, Don L. Roberts of Northwestern University, and John Roberts of the University of California at Berkeley. Campana's work for Grove also included a complete revision of the article "Periodicals."
In association with the many activities surrounding the John Cage centenary in 2012, Campana presented lectures at Cage festivals at Northwestern University and the University of Cincinnati's College-Conservatory of Music. Her topics addressed challenges of interpretation in Cage's works, drew retrospective reflections on his body of work, and drilled down into the more specific area of his use of prepared piano. The Music Library Association's journal, Notes, also commissioned Campana to write the article "Happy New Ears! In Celebration of 100 Years: The State of Research on John Cage."
Campana served on the board of directors of the American Music Center during the organization's recent transition and collaboration with Meet the Composer to form New Music USA, an organization devoted to service and advocacy of new American music. Campana now serves on the Media Council of New Music USA.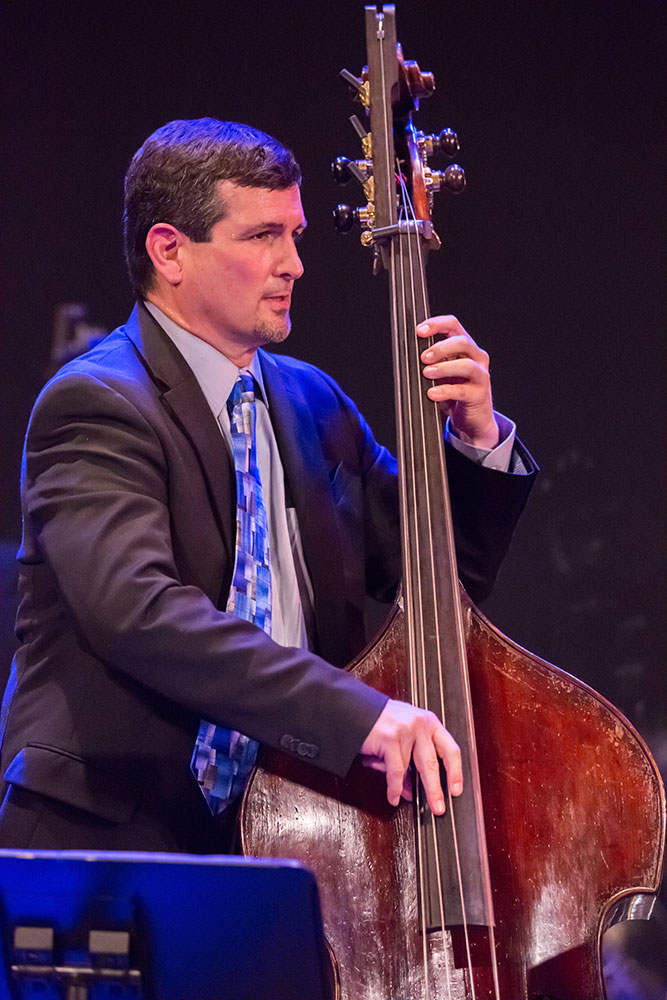 Professor Peter Dominguez's year has been a whirlwind of events and performances. In February 2012, he performed with fellow jazz faculty Billy Hart and Dan Wall at the Rocky River Chamber Music Society. In July, he appeared with Bobby Sanabria in a showcase of "Latin Music in Rock" at the Rock and Roll Hall of Fame in Cleveland.
A regular onstage at Cleveland's Nighttown, Dominguez has played dates there with Cheryl Bentyne and Mark Winkler, the Peter Zak Trio and Billy Hart, the Houston Person Quartet, the Humberto Ramirez Quintet, the Mark Soskin Trio, Phil Woods, Greg Abate Quintet, the Vanessa Rubin Quartet, and the Ken Peplowski Quintet—all in the past year alone.
Professor of Music Education Joanne Erwin was the keynote speaker for "Strings in the 21st Century," a presentation at the Australian Strings Association's National Conference in July 2012 in Melbourne.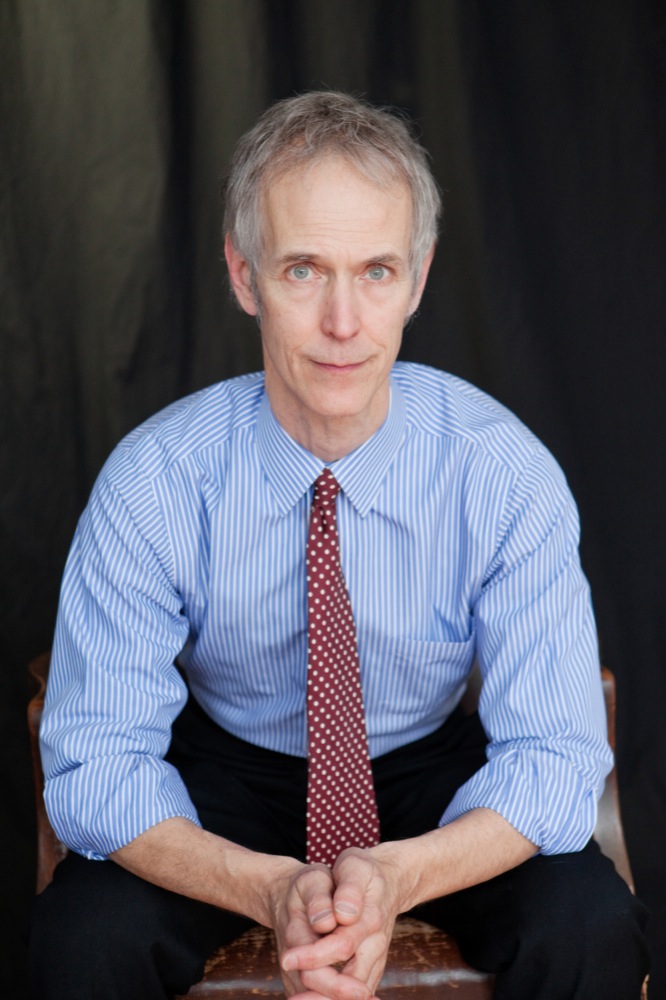 Jonathon Field, director of Oberlin Opera Theater, directed the 2012 production of Il Barbiere di Seviglia for the New Jersey State Opera. Last fall, he also directed a performance of La Traviata in Solon, Ohio, that the Plain Dealer praised as "reverent only to Verdi," noting that "it keenly balances the sacred and profane."
His Oberlin Opera Theater production of Haydn's Il Mondo della Luna was reviewed by clevelandclassical.com as "entertaining and successful not so much because of Carl Goldoni's libretto or Haydn's score but because of Jonathon Field's resourceful and often hysterically funny stage direction."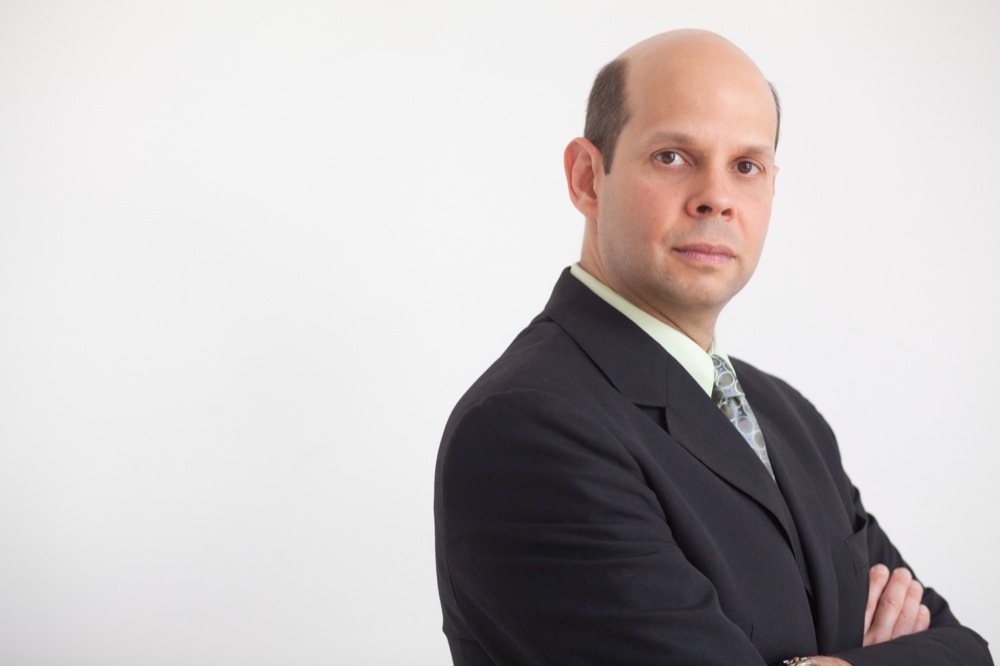 The New York City Ballet has invited Raphael Jiménez, associate professor of conducting and director of Oberlin orchestras, to conduct several performances of George Balanchine's The Nutcracker during its 2013 holiday season. For Jiménez's December dates at the podium, visit The New York City Ballet's website.
In addition to a number of on-campus performances, the faculty members of the Oberlin Baroque Ensemble took to the road in 2012-13. On October 12, 2012, the Ensemble, comprising Marilyn McDonald on baroque violin, Catharina Meints on viola da gamba, and Webb Wiggins on harpsichord and organ, performed a concert series at Christ Church Cathedral in Cincinnati. Janelle Gelfand of the Cincinnati Enquirer praised the performance, noting: "A concert of early baroque music performed on period instruments might be viewed as a serene way to spend an evening. The biggest surprise was how lively and virtuosic this music could be in the hands of the Oberlin Baroque Ensemble."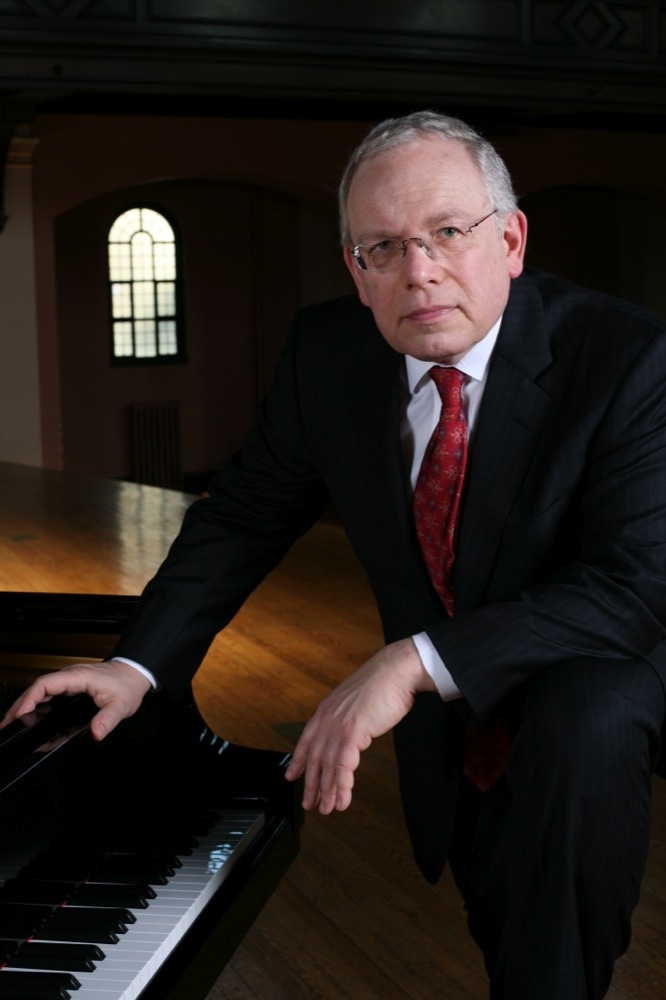 Professor of Piano Peter Takács continued his focus on the music of Beethoven and presented a series of recitals with Robert deMaine, principal cello of the Los Angeles Philharmonic.
In addition to two on-campus live-streamed concerts in Kulas Recital Hall, the duo took Beethoven's complete music for violoncello and piano to venues in Grand Rapids and Birmingham, Mich., as well as Columbus, Ohio. The Cleveland Institute of Music Keyboard Convocation Series also engaged him to lecture on performing the Beethoven piano sonatas. This year, Takács gave solo recitals in Hudson, Ohio, for the Music from the Western Reserve series as well as in Falls Church, Va., for the Odeon Chamber Music Series.
Professor of Bassoon George Sakakeeny has traveled considerably this year. He taught master classes at Miami's New World Symphony Orchestra and at the San Francisco Conservatory of Music. He also presented master classes and solo recitals at Fresno State University and at Florida State University's first biannual Woodwind Festival.
As part of his ongoing capacity as principal of the Latin American Bassoon Academy, he taught a week-long bassoon seminar for the bassoon teachers of El Sistema during winter term. This summer, he joins the Eastern Music Festival in Greensboro, N.C., as principal bassoon.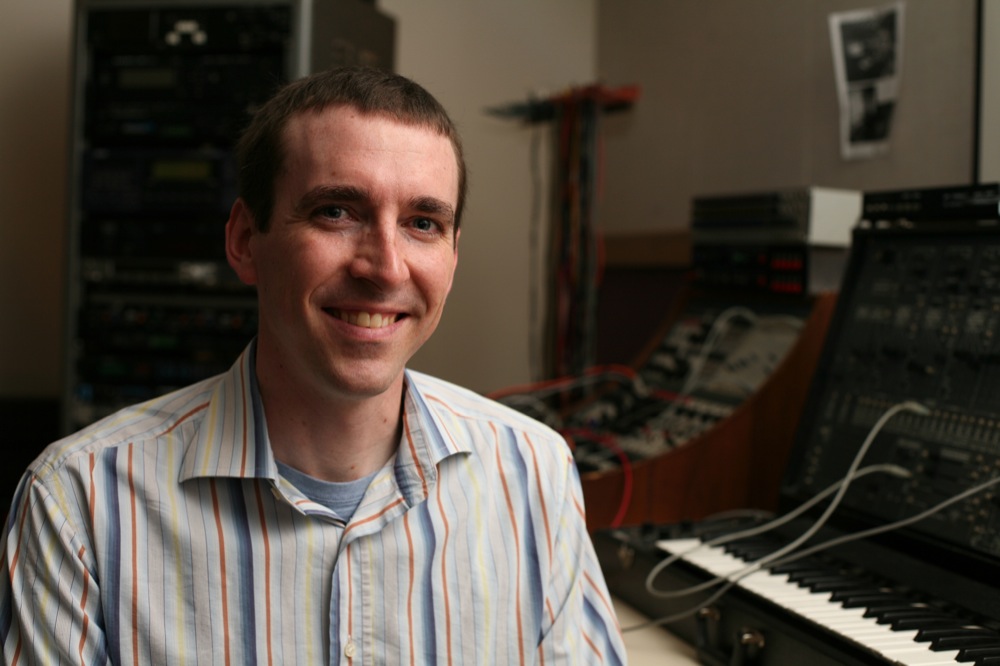 In April, TIMARA Professor Peter Swendsen was interviewed on the radio series Pulse of the Planet. Each weekday, the show provides listeners with a two-minute sound portrait of planet Earth, tracking the rhythms of nature, culture, and science worldwide, and blending interviews and extraordinary natural sound.
The series, presented by the National Science Foundation, is broadcast on over 209 public and commercial stations and on the Voice of America and the Armed Forces Radio Network, reaching more than 415,000 listeners daily. Swendsen has conducted research on soundscape composition and ecoacoustics throughout his career; his interview—complete with wintry sounds from Oberlin—can be heard at Pulse of the Planet.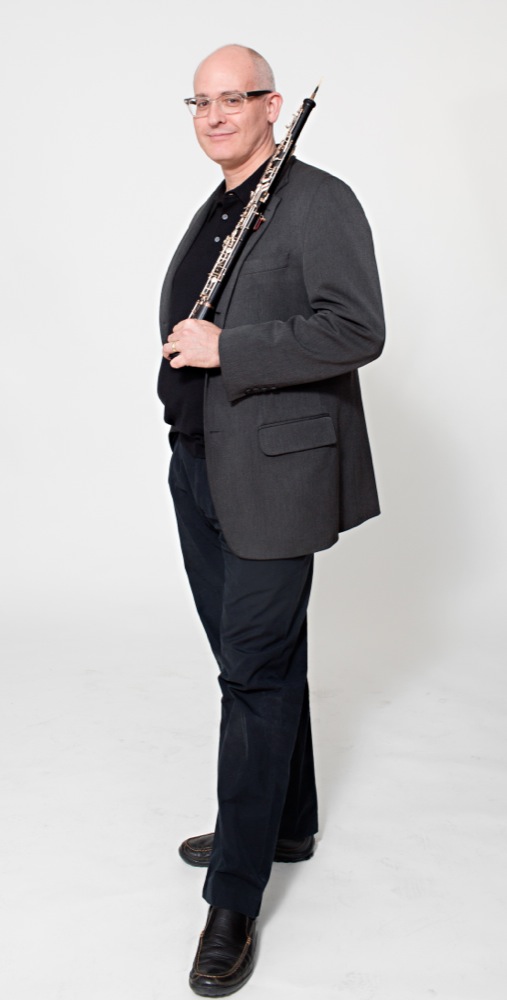 Robert Walters, professor of oboe and English horn, performed Bach's Concerto for oboe d'amore (BWV1055) with the Cleveland Orchestra in April under the direction of James Feddeck '05. Walters was praised for his "crisp, exuberant reading" by the Plain Dealer.
He will be performing the same concerto with the Redlands Symphony Orchestra on the opening concert of the IDRS conference in Redlands, Calif., in June.
Faculty Retirements

Marcus Belgrave
Professor of Jazz Trumpet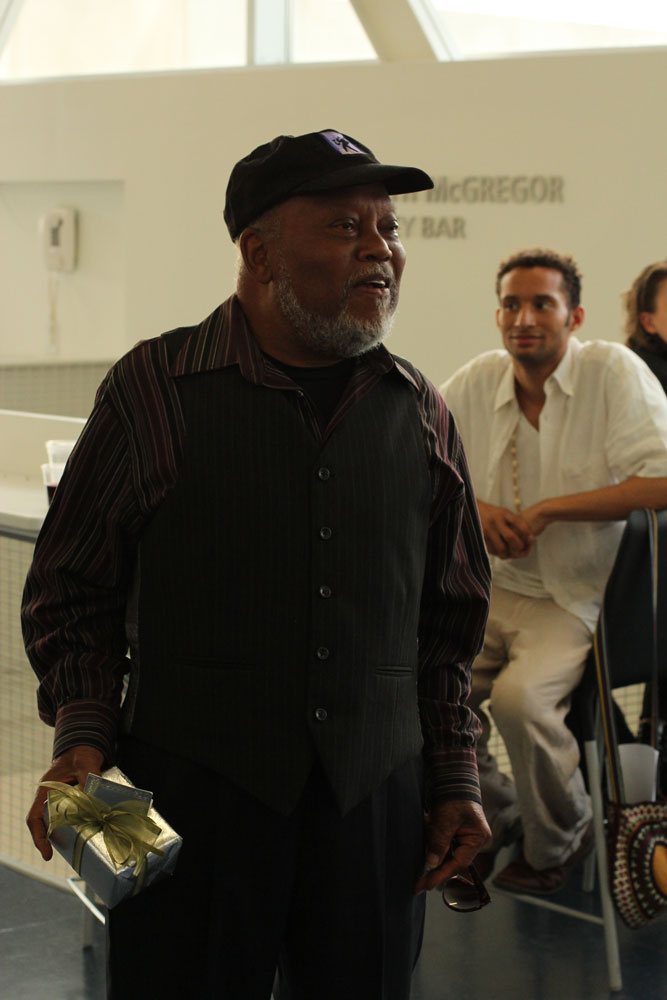 Retired jazz faculty member Marcus Belgrave was presented with a 2013 Jazz Journalists Association Jazz Hero Award for his dedication to the city of Detroit. Considered the foremost jazz artist of his adopted home- town, Belgrave notched significant achievements as an educator and self-producing artist, which prompted the award. Since the 1960s, Belgrave's ventures have included establishing ensembles, residencies, and community jazz-studies programs in Detroit, as well as performing in committed outreach projects across the United States and abroad.
Belgrave retired from the Oberlin Conservatory in 2011, but he has not retired from performing: His Homecoming Band played the 33rd Detroit Jazz Festival in September 2012, he presented guest master classes in Oberlin this year, and his Detroit-themed CD is due out soon on Blue Note, produced by the Grammy-winning president of the label, Don Was.
Kathleen Chastain
Professor of Wind Chamber Music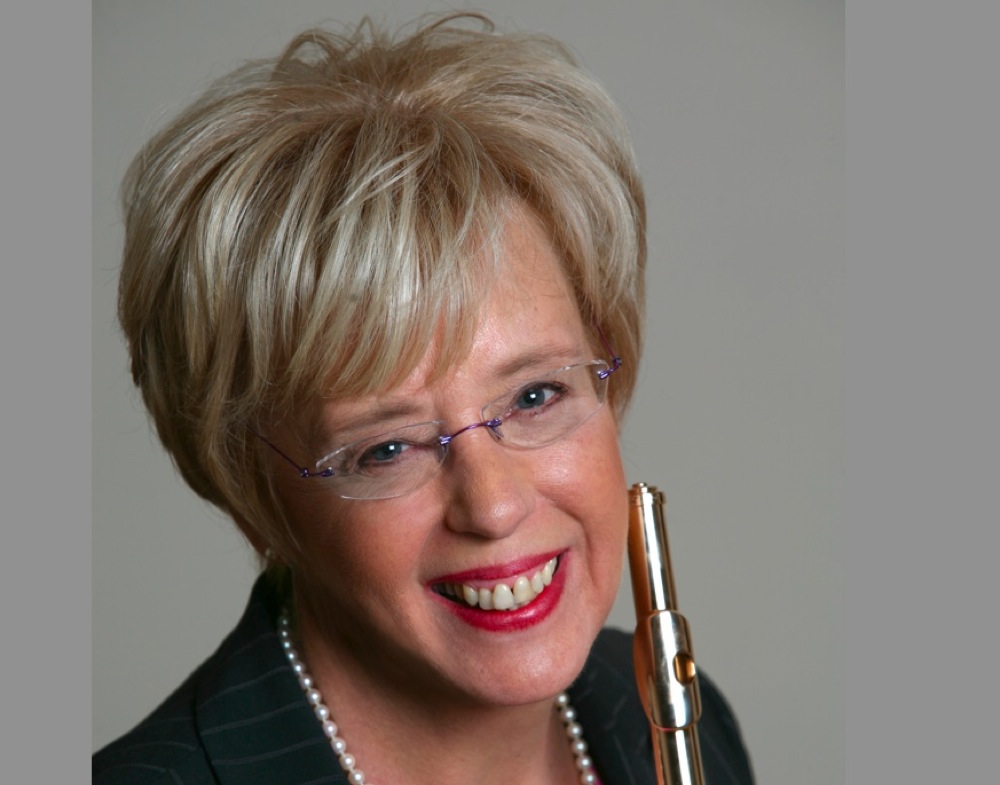 Flutist Kathleen Chastain joined the conservatory faculty in 1993. In addition to her flute studio and chamber music classes, she has taught Professional Development for the Freelance Artist, a course she devised. She has appeared in solo and recital performances and with orchestras around the world.
An enthusiastic performer of contemporary music, she has commissioned works by Tom Lopez and recorded works by Elliott Carter, Noel Lee, and David Felder. Chastain has recorded with Virgin, EMI, La Flûte Traversière, Arion, and Skarbo. Her CD with French pianist Laurent Boukobza includes works by Schumann, Schubert, Beethoven, and Hummel.
Before joining Oberlin, she taught at Baldwin-Wallace College, the University of North Texas, and the Conservatoire National Supérieur de Musique de Paris, where she had earlier studied with Jean-Pierre Rampal.
James DeSano
Professor of Trombone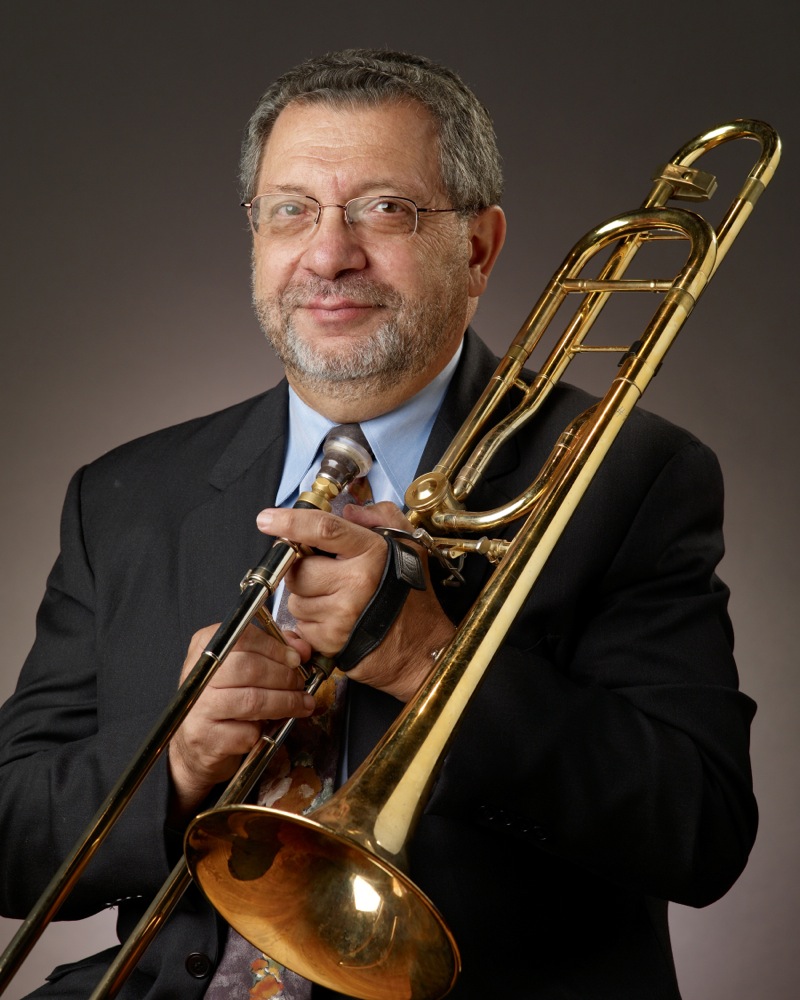 In addition to teaching trombone at the conservatory since 1999, James DeSano played with The Cleveland Orchestra for more than 30 years, serving as assistant principal trombone from 1970 to 1989, then as principal trombone from 1989 to 2003.
Prior to that appointment, he served as principal trombone of the Syracuse Symphony from 1964-70. During his teaching career, DeSano served on the faculties of Syracuse University, the University of Akron, Kent State University, and the Cleveland Institute of Music.
He has performed under such distinguished conductors as Pierre Boulez, Leopold Stokowsky, and John Cage, among others, and has recorded works by Stravinsky, Mahler, Shostakovich, and Schumann with musicians such as Boulez, Vladimir Ashkenazy, and Christoph von Dohnányi. He earned degrees at Ithaca College and the Eastman School of Music, where he was a student of influential trombone teacher Emory Remington.
John Knight
Professor of Music Education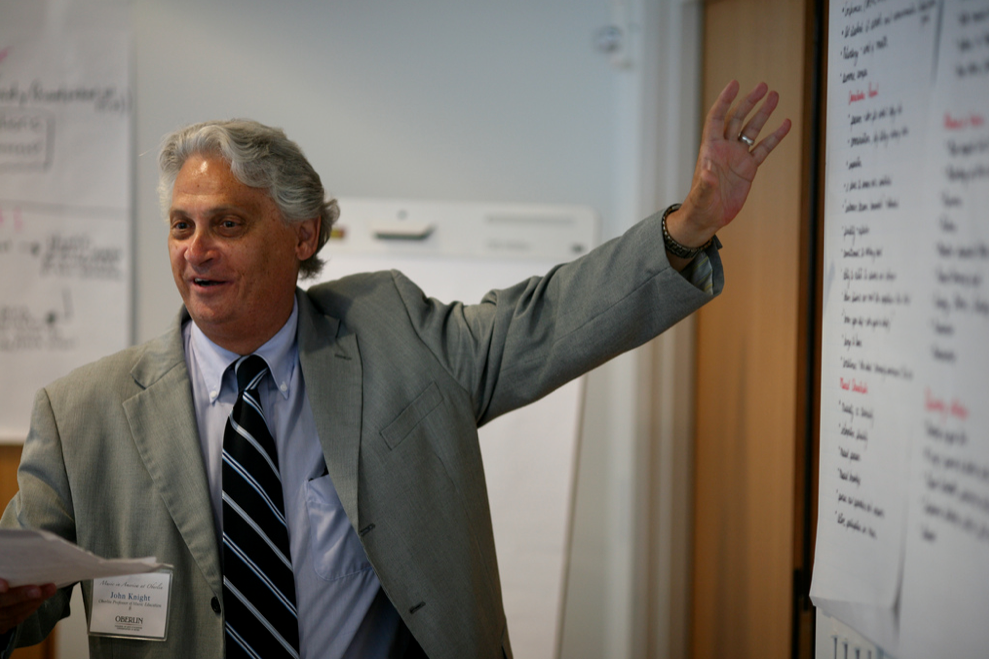 During his 35-year tenure at Oberlin, John Knight taught courses in conducting, music education pedagogy, and performance. He has lectured at major universities, adjudicated competitions, and presented master classes locally and abroad, and he has been invited as a guest conductor for regional, national, and international institutions.
Knight led the Commencement Band for 30 years, and he founded and conduct- ed the College Community Winds, which included musicians from the student body and the Oberlin community. An accomplished writer, he is the author of two books, The Golden Age of Conductors and The Interpretive Wind Band Conductor, in addition to many articles written for the Instrumentalist magazine.