News
Perspectives
Arts
Sports
Other
Volume 129, Number 12 &nbsp&nbsp&nbsp&nbsp&nbsp&nbsp&nbsp&nbsp&nbsp&nbsp&nbsp&nbsp&nbsp&nbsp&nbsp&nbsp&nbsp&nbsp&nbsp&nbsp&nbsp &nbsp&nbsp&nbsp&nbsp&nbsp&nbsp&nbsp&nbsp&nbsp&nbsp&nbsp&nbsp&nbsp&nbsp&nbsp&nbsp&nbsp&nbsp&nbsp&nbsp&nbsp&nbsp&nbsp&nbsp &nbsp&nbsp&nbsp&nbsp&nbsp&nbsp&nbsp&nbsp&nbsp December 15, 2000
Trustee Dolan Will Listen to Dissension on Wahoo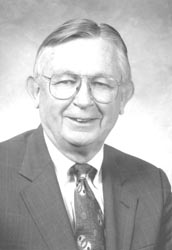 Larry Dolan: The owner of the Cleveland Indians will speak on the complex issues regarding racial sensitivity and the Indians logo. (photo courtesy Office of Public Relations)
by Nick Stillman and Liz Heron
&nbsp&nbsp&nbsp Cleveland Indians owner and Oberlin Trustee Larry Dolan plans to speak with a small invitation-only group of Oberlin students Tuesday afternoon about the controversial Indians logo Chief Wahoo.
Quote of the Week:


"Oberlin has a long tradition of taking help and money from anyone who will give it."

-John Scofield
Physics Professor

When asked his opinion about Larry Dolan's position on the Board of Trustees.
Go to the Current Standings in Sports || Go to News Contents Page
*By following the links at the bottom of the page, or the arrows at the top, you will be able to circle through the entire issue.